Stan Musial: Baseball player considered one of the best in history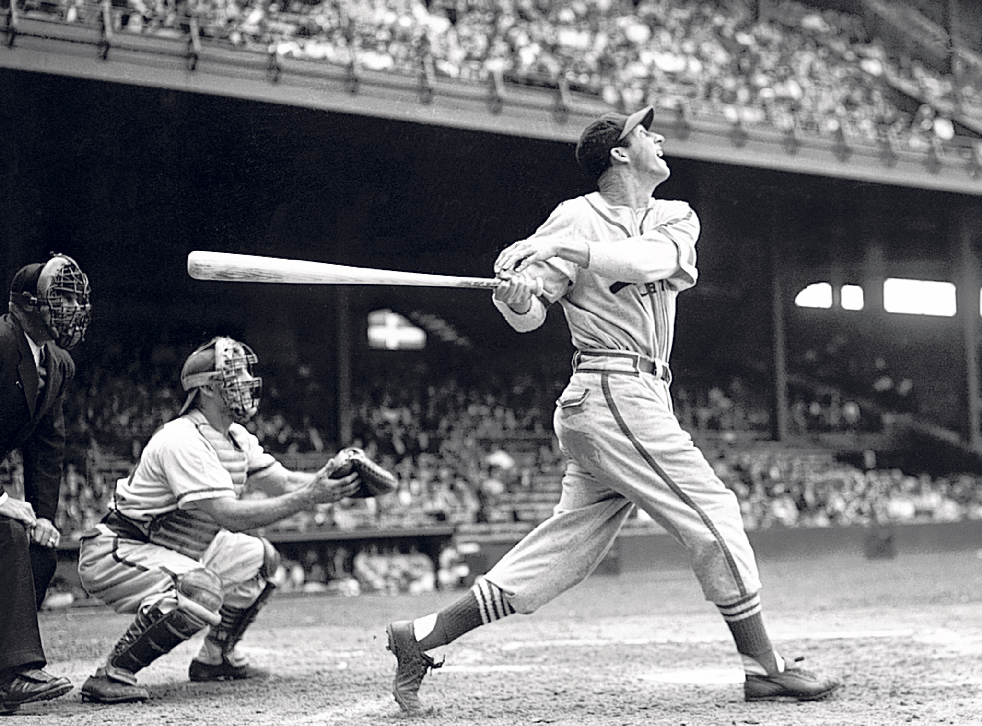 On a late summer's day in San Francisco in 1962, a modest crowd gathered to watch the visiting St Louis Cardinals baseball team do battle with the hometown San Francisco Giants. The Cardinals were not strong that year, while the Giants were challenging for the National League divisional baseball championship. Still, the Cardinals were always interesting to watch because of the presence on the team of their aging superstar, Stan Musial, known down the years to anybody exposed to the sport as "Stan the Man".
Although he was 41 and in his 21st season, long past normal retirement, he did not disappoint, stroking a single base hit to right field his first time at bat, repeating the effort in the third inning, and so on until the end of what amounted to a tutorial. His accomplishment that day was five hits in five times at bat – five-for-five in baseball parlance. Opposing players on the Giants bench applauded respectfully.
This is an unusual accomplishment, especially to one in his forties, but when watching Musial play, even in his later years, nothing was surprising. One felt one was in the presence of quiet perfection, like a brilliant snooker player, or a baseline tennis player hitting the corners of the court. Musial was also the epitome of the American dream, genial, friendly, modest and always ready to sign autographs for his supporters.
His father was born in Poland and his mother in Czechoslovakia in the days of the Austro-Hungarian empire. Like countless immigrants they took their chances in the US, settling in the mining and steelmaking region of Donora, Pennsylvania. In Musial's early days – he first struck bat against ball for the Cardinals in 1941 – much of baseball was populated by the progeny of immigrant stock, notably Italians and Poles. It was not unusual to see a baseball line-up in the mid-century peppered with such names as Kluszewski, Lopata, Jablonski, Yasztrzemski, Narleski and Dropo.
The most durable turned out to be Musial, remembered for his unusual corkscrew stance when standing at bat, his graceful base-running, his ability to stretch a single-base hit into a double and a double into a triple – akin to watching a cricket batsman calmly reaching the boundaries with each swing and occasionally poking one into the seats for good measure. It was said that, with his bat, he was capable of plucking a well-thrown pitch out of a backstop's glove and lashing it to the off-field. He was one of the few batters capable of watching the trajectory of a thrown ball every inch of the way, from pitcher's hand to catcher's glove.
He was not known as a home-run hitter, though in the early 1950s he lashed five balls out of the stadium in one day. In a career which ran from 1941 to 1963 he struck 475 home runs, 177 three-base hits, 725 doubles and a total of 3,630 hits overall. Musial won three divisional most valuable player awards and seven divisional batting titles, the latter based on percentage of hits per time at bat.
In this last category, Musial was formidable, achieving a high career batting average of .331, that is 331 hits per 1,000 at-bats, This far exceeded his two great contemporaries, Joe Dimaggio of the New York Yankees and Ted Williams of the Boston Red Sox.
Both men were deemed to be harder hitters but Musial had the reputation for consistency, especially in the late innings. In a sport renowned for its statistics, one numerologist found that Musial batted .336 while playing in St Louis and .326 while playing on enemy turf. He counted 1,815 hits equally at home and on the road. One sportswriter quipped that in his long career Musial had not improved at all – scoring two hits in his first game and two hits in his last one. In 1967 he was lured from retirement to run the Cardinals as general manager. The team recorded 101 victories and went on to win the World Series, at which point Musial resumed the quiet life.
Stanislaw Franciszek Musial, baseball player: born Donora, Pennsylvania 21 November 1920; married 1940 Lilian Labash (died 2012; one son, three daughters); died Ladue, Missouri 19 January 2013.
Register for free to continue reading
Registration is a free and easy way to support our truly independent journalism
By registering, you will also enjoy limited access to Premium articles, exclusive newsletters, commenting, and virtual events with our leading journalists
Already have an account? sign in
Register for free to continue reading
Registration is a free and easy way to support our truly independent journalism
By registering, you will also enjoy limited access to Premium articles, exclusive newsletters, commenting, and virtual events with our leading journalists
Already have an account? sign in
Join our new commenting forum
Join thought-provoking conversations, follow other Independent readers and see their replies