U-Roy: Toasting pioneer who helped transform Jamaican music
The Kingston vocalist's artistry paved the way for American hip-hop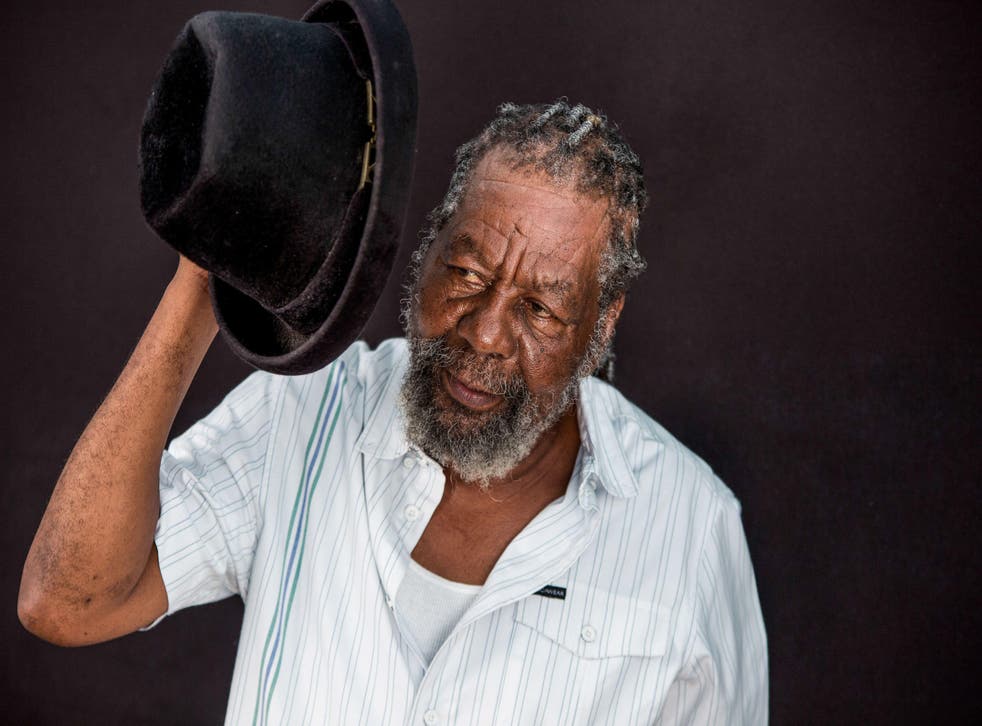 U-Roy, who has died aged 78, revolutionised the "toasting" form of extemporaneous rhyming during the late 1960s by utilising fluid raps that flowed continuously over instrumental B-sides. Predecessors such as Count Machuki and Sir Lord Comic were incidental fixtures on sound systems, but U-Roy's artistry shifted the toaster's status to that of a major star whose vocal contribution was as important as any singer's, transforming the Jamaican music industry and ultimately paving the way for American hip-hop.
Born Ewart Beckford in 1942, he was raised with his extended family in a staunch Seventh-day Adventist household in the Jones Town area of Kingston, the Jamaican capital. Following his mother's emigration to Britain, his grandmother, a market trader, acted as his primary caregiver; a younger brother had difficulty pronouncing Ewart, leading to the nickname U-Roy, which ultimately became his stage name.
Attending the nearby Denham Town High School with many aspiring singers, he was inspired by the rhythm and blues featured on the many sound systems in the surrounding districts and took note of Count Machuki's early toasting artistry. His friend Dickie Wong ran a liquor wholesalers with an attached bar just around the corner, and when Wong launched a sound system called Doctor Dickie's circa 1961 (later known as Dickie's Dynamic), U-Roy became its resident toaster, holding court there until 1965, when he shifted to Sir George the Atomic, run by a local printer, George Clarke. Then, in 1967, he became the star toaster on King Tubby's Hometown Hi-Fi, based a few miles further west in Waterhouse.
Early recordings for Keith Hudson and Lee "Scratch" Perry failed to make an impact, but when Duke Reid placed U-Roy's rhymes over vintage rocksteady rhythms in 1970, the vocalist achieved an unprecedented hat-trick of scoring the top three records on the Jamaican charts with "Wake The Town", "Rule The Nation" and "Wear You To The Ball", leading to his groundbreaking debut LP, Version Galore, which made a dramatic impact in Britain as well as Jamaica.
Recording for various producers in the mid-1970s, U-Roy also issued sparse self-produced work on his own labels, Del-Ma and Mego Ann, until recordings for Prince Tony Robinson brought a contract with Virgin Records, yielding the popular albums Dread In A Babylon, Natty Rebel, Rasta Ambassador and Jah Son Of Africa. His performance at London's Lyceum in 1976 with Sly and Robbie was one of the first to feature live dub mixing.
Subsequent albums for Tappa Zukie and Prince Jazzbo kept him current during the dancehall phase of the 1980s, and after some fallow years in Los Angeles, the London-based producer Mad Professor revitalised U-Roy's career in the early 1990s with the albums True Born African and Smile A While, leading to festival shows in Europe and America. The 2018 release Talking Roots maintained the quality, despite the health problems he was already experiencing, including diabetes, hypertension and kidney problems. His final recordings will soon be issued under the title Gold: The Man Who Invented Rap, the project overseen in Jamaica by Zak Starkey, with guest appearances from Shaggy, Ziggy Marley and former Clash guitarist Mick Jones.
For his services to the Jamaican music industry, U-Roy was awarded the Order of Distinction in 2007. He is survived by his partner of more than 40 years, Marcia Smikle, and several children.
U-Roy, toaster and record producer, born 21 September 1942, died 17 February 2021
Join our new commenting forum
Join thought-provoking conversations, follow other Independent readers and see their replies