Wally Olins: Authority on branding and corporate identity who changed way companies and even countries think of themselves
Wednesday 16 April 2014 20:43 BST
Comments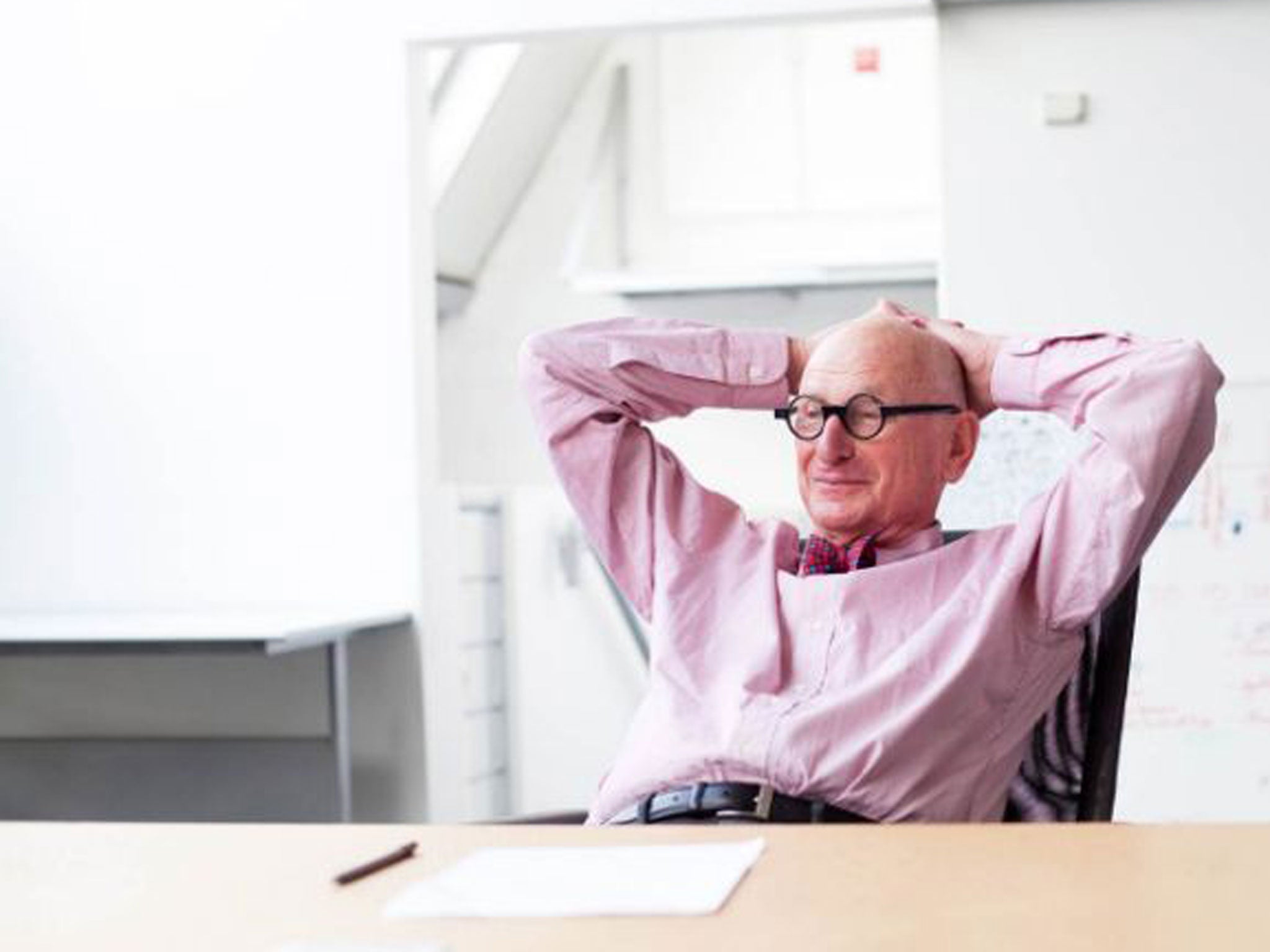 Wally Olins was recognised around the world as a branding guru and the man who invented the idea of the corporate identity consulting as a recognised speciality rather than something admen do in their spare time. He paved the way for the approach we now have to branding and identity: nothing is off-limits – everything, from governments, museums, charities and universities to politicians and celebrities, is a brand to be managed.
Described by the Financial Times as "the world's leading practitioner of branding and identity", with his round-rimmed, spectacles, bowties and multi-coloured socks, he masterminded the public face of corporate giants such as BT, Volkswagen and Renault as well as playing a key role in the launch of the mobile phone giant Orange. He advised cities and countries on their national brand image, numbering London, Mauritius, Lithuania, Poland, Portugal and Northern Ireland among his clients.
The strategy envisioned and formulated by Olins – placing a company's brand at the heart of its image – has grown in importance and urgency the denser and more competitive the business world has become. And Olins' prescience has only gained more admiration.
He also began to explore an interest in place branding – helping regions, cities and countries establish a brand identity – a field in which he was an innovator and on which he expounded in his many books. Although his ideas were not always received positively, Olins relished an argument and was more than happy to engage with his critics. And he was not afraid to criticise the design industry, referring to the larger consultancies as "machines devised to produce mediocre rubbish" and describing some of their actions as "despicable".
Part of Olins' success was that he could be humorous and forthright simultaneously – "a perfect combination of charm and brutality," according to the website of the Saffron agency he co-founded. He described himself as "direct and clear. I simply tell my clients the truth as I see it, without too much gloss or varnish because that's what I'm there for. Of course it's nice to be nice. But it's also nice to be straight. I can't stand people who don't return phone calls and are generally sloppy, but apart from that I'm told I'm reasonable to work with. And I like having a bit of a laugh." This was, in effect, his modus operandi.
Born in London in 1930, Wallace Olins was educated at Highgate School before graduating in History from St Peter's College, Oxford. He completed his two-year national service with the army in Germany before joining SH Benson, and then ran Ogilvy & Mather in India. Returning to the UK five years later, he joined a small London agency before leaving because the work was "superficial and cosmetic and didn't get to the heart of anything."
In 1965 he co-founded Wolff Olins with the designer Michael Wolff. It was later described as the first design consultancy, as the term is understood today, in the UK. It introduced to British corporate life the idea that the "brand" was vitally important and that it influenced everything organisations did and said about themselves. Olins believed companies needed to be involved with their own branding, from the top down, and not merely leave such things to outsiders.
Not everything relied on a name. Olins noted that if the company was good enough, even brands that in theory should be dreadful could still work. He cited Volkswagen. "It's a classic example of an appalling name. It's unpronounceable and has horrible historical connotations – Hitler was one of its original supporters – but it's a very successful brand."
Olins and Wolff secured a myriad of big brand names including British Telecom (which they rebranded to BT), Cunard, 3i, London Weekend Television, Renault and the Metropolitan Police. In 2001, with his former apprentice, Jacob Benbunan he founded the brand consultancy Saffron, and over the next decade, with his "let's get on with it" attitude, he travelled the world in an ambassadorial role espousing the virtues of branding.
Olins received numerous awards including a CBE in 1999, a nomination for the Prince Philip Designers Prize (1999) and received the Royal Society of Arts' Bicentenary Medal in 2000. He was given the D&AD President's Award and the Reputation Institute's first Lifetime Achievement Award, and was made an Honorary Fellow of St Peter's.
He wrote a number of successful books, including the seminal works Corporate Identity, On Brand and The Brand Handbook, with cumulative sales of over 250,000 in 18 languages. His last book, The Brand New – The Shape of Brands to Come, was published earlier this month. Whether advising a student looking for advice on getting ahead in branding or advising presidents on ways to enhance their nation's brand, Olins was always willing to give more than he expected to receive. Although a genuine pioneer in his field, he was known as a generous and optimistic man.
"I have not consciously branded myself at all," he once said. "It is true that I wear a bow tie and funny spectacles but it is not conscious branding."
MARTIN CHILDS
Wallace Olins, brand consultant: born London 19 December 1930; CBE 1999; married 1957 Renate Steinert (divorced 1989; one daughter, two sons), 1990 Dornie Watts (one daughter); died 14 April 2014.
Join our commenting forum
Join thought-provoking conversations, follow other Independent readers and see their replies