Wilson Greatbatch: Inventor of the implantable cardiac pacemaker
Friday 30 September 2011 00:00 BST
Comments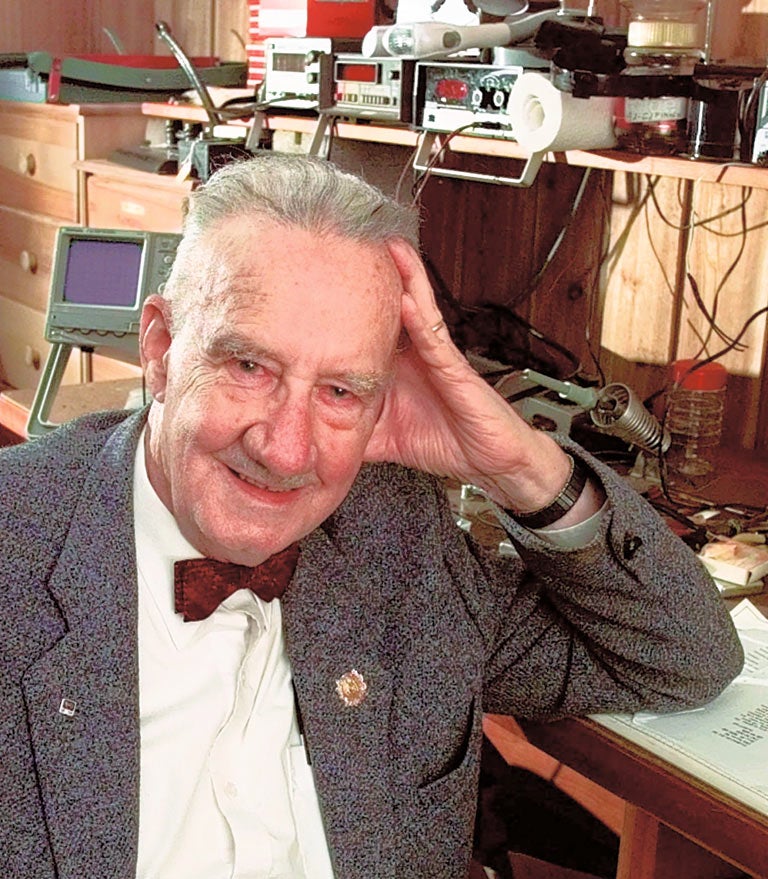 Wilson Greatbatch was an inveterate inventor, with more than 150 patents to his name. He will be best remembered for the invention and development of the first implantable pacemaker, a device which has improved, saved and extended countless lives since its first use in 1960. Worldwide, around three million people currently benefit from Greatbatch's discovery, with an additional 600,000 being implanted every year.
Greatbatch was born in Buffalo, New York, in 1919, the son of British immigrants Warren and Charlotte Greatbatch. He attended school at West Seneca, joined the sea scouts and obtained his amateur radio licence at the age of 16. Following military service in the US Navy during the Second World War, as aviation chief radioman, he took advantage of the 1944 GI Bill and attended Cornell University, where he read electrical engineering. He graduated in 1950 and started teaching at the University of Buffalo in 1952.
It was in 1956, while working at Buffalo, that he made his most important discovery, the result of a fortuitous error. Working on a heart-rhythm recorder, he mistakenly added anincorrect electronic component, so that the device produced electrical pulses instead of simply recording them. Recalling the event later, he said "I stared at the thing in disbelief", having realised at once that he had found a way to electrically simulate and stimulate a heartbeat.
Before this time, pacemakers were bulky, external units which required the use of mains power, as battery technology had not yet advanced sufficiently to allow implantation. Over the following two years he managed to miniaturise and package the device, culminating in a successful demonstration of the invention in a dog, in May 1958. By 1960 the pacemaker had been implanted in the first human patient, a 77-year-old man, who went on to live for a further 18 months.
A patent for the implantable pacemaker was granted in 1962 and in 1970 Greatbatch founded Wilson Greatbatch Ltd (now Greatbatch Inc), a company which continues to develop and manufacture lithium-based batteries for pacemakers. Greatbatch himself however, despite now having extensive offices and laboratory facilities, preferred to continue his research at his home garage workshop.
In an interview with the Associated Press Greatbatch put his success down to persistence: "Nine things out of 10 don't work", he said, but emphasised that "The 10th one will pay for the other nine". When asked about the change in quality of life that the pacemaker brought, Greatbatch told his local Buffalo newspaper in 1984: "I think one of my first and most gratifying realisations of what a pacemaker could do was in observing the reactions of elderly people to their grandchildren. People with heart disease generally don't have enough blood supply to their brains and couldn't respond before to the bantering of kids."
Greatbatch was the recipient of many awards during his lifetime. In 1983 the National Society of Professional Engineers selected the pacemaker as one of the greatest contributions to society of the previous 50 years. In 1998 Greatbatch was inducted into the National Inventors' Hall of Fame in Akron, Ohio, alongside his hero Thomas Edison. This was followed, in 2001, by the granting of the highest honour from the National Academy of Engineering, shared with his peer Earl Bakken, who invented the external pacemaker. Greatbatch's autobiographical account of his discovery, The Making of the Pacemaker: Celebrating a Lifesaving Invention, was published in 2000.
In recent years Greatbatch had carried out research in the fields of HIV treatments and renewable energy, among others. He challenged the scientists of today to break the world's dependence on fossil fuels, which he believed will be exhausted by 2050. One of his proposed solutions was the use of nuclear fusion, using an isotope of helium found in lunar soil, suggesting that "There is more He-3 energy on the Moon than we have ever had in the form of fossil fuels on Earth. All we have to do is to go there and get it".
Greatbatch received a Lifetime Achievement Award from the Massachusetts Institute of Technologyin 1996. During the presentationceremony he urged aspiring inventors to work in the Olympic spirit, calling on them to: "Just immerse yourselfin the problem and work hard. The true reward is not in the results but in the doing."
Marcus Williamson
Wilson Greatbatch, inventor: born Buffalo, New York 6 September 1919; married 1945 Eleanor Wright (three sons, one daughter and one son deceased); died Amherst, New York 27 September 2011.
Join our commenting forum
Join thought-provoking conversations, follow other Independent readers and see their replies