Wojciech Inglot: Cosmetics maker who caused a craze among Muslim women
Wednesday 27 February 2013 19:30 Comments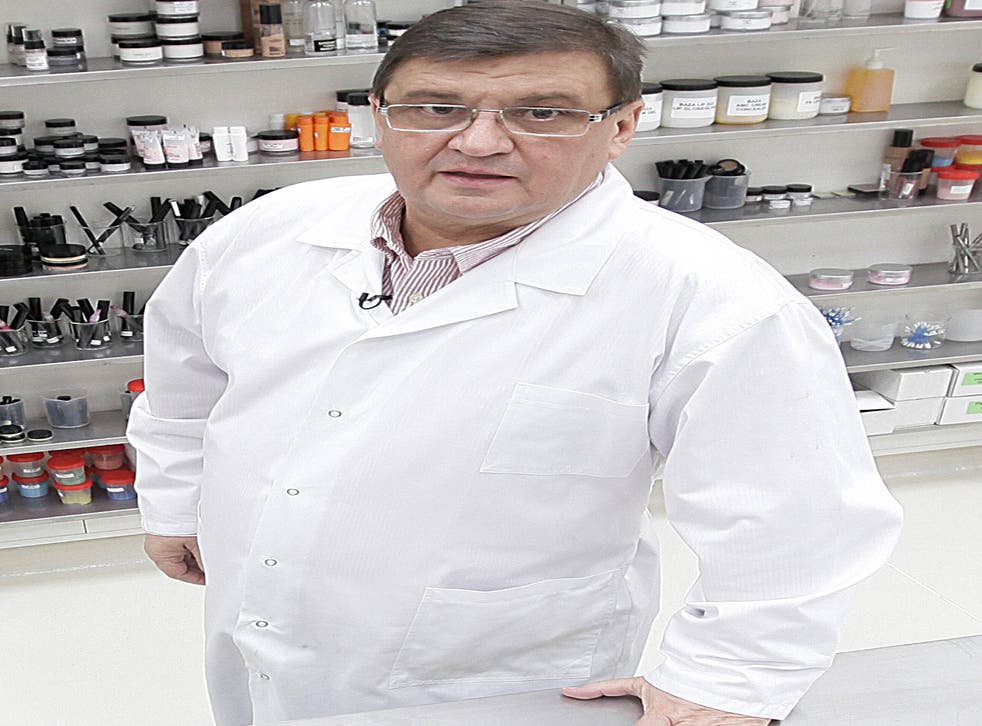 Wojciech Inglot, who died in Przemysl, Poland on 25 February at the age of 57, founded and ran a cosmetics company, Inglot, that grew into an international concern, with nearly 400 stores in 50 countries. Recently Inglot found unexpected success with a breathable nail polish that became a surprise hit with Muslim women.
The enamel, O2M – for Oxygen and Moisture – allows air and water to pass through it, unlike traditional varnishes that completely occlude the nail. The enamel uses a polymer similar to that used in the newest generation of contact lenses.
Traditional varnishes pose a religious problem for observant Muslim women because of prayers five times a day that require a pre-prayer washing ritual. Islamic scholars say water must run over the hands and arms, including the fingernails, leading many women to avoid using polish.
Inglot's varnish was developed about four years ago but became a hit with Muslim women after an Islamic scholar, Mustafa Umar, declared last November that it was permissible under Muslim law because it allowed water to reach the nail.
"I don't think there is a single Muslim living here," Inglot said at his factory, near the border with Ukraine, nine days before his death from internal haemorrhaging. "We didn't even think about this." He said the company was unable to immediately meet all requests for orders, and that the phenomenon was so fresh that he didn't yet have any figures on sales.
"But it looks very promising," Inglot said. "We were very surprised and very happy with that."
Inglot was born in 1955, and after graduating in chemistry began his first chemical manufacturing operation in 1983, when Poland was still under communist rule. After Poland began its transition to a market economy in 1989, he turned to producing cosmetics, finding success first at home and then internationally with a range of nail polishes, eye shadows and other products.
Register for free to continue reading
Registration is a free and easy way to support our truly independent journalism
By registering, you will also enjoy limited access to Premium articles, exclusive newsletters, commenting, and virtual events with our leading journalists
Already have an account? sign in
Join our new commenting forum
Join thought-provoking conversations, follow other Independent readers and see their replies