Olympics Latest: Romania wins women's double sculls
Romania's Ancuta Bodnar and Simona Radis have won the first rowing gold medal of the Tokyo Games, in women's double sculls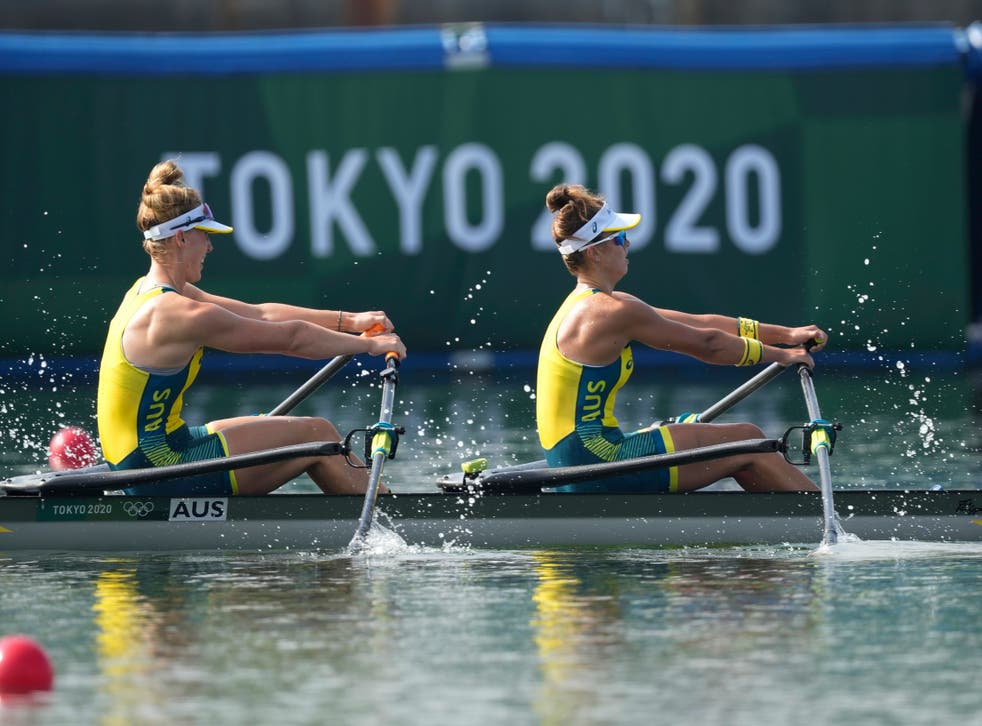 The Latest on the Tokyo Olympics which are taking place under heavy restrictions after a year's delay because of the coronavirus pandemic:
___
MEDAL ALERT
Romania's Ancuta Bodnar and Simona Radis have won the first rowing gold medal of the Tokyo Games, in women's double sculls.
They bolted from the start and never let up in a dominating performance.
The rowing medal events had been delayed for a day because of bad weather forecasts amid a tropical storm.
Once back on the water, the Romanians were never challenged and led by two boat lengths with just 500 meters to go. Bodnar and Radis are both just 22. Their sprint to victory left the only fight for the silver medal, where New Zealand's Brooke Donohue and Hannah Osborne edge the Dutch boat of Roos de Jong and Lisa Scheenaard.
___
___
— More AP Olympics: https://apnews.com/hub/olympic-games and https://twitter.com/AP_Sports