Page 3 Profile: Daft Punk, musicians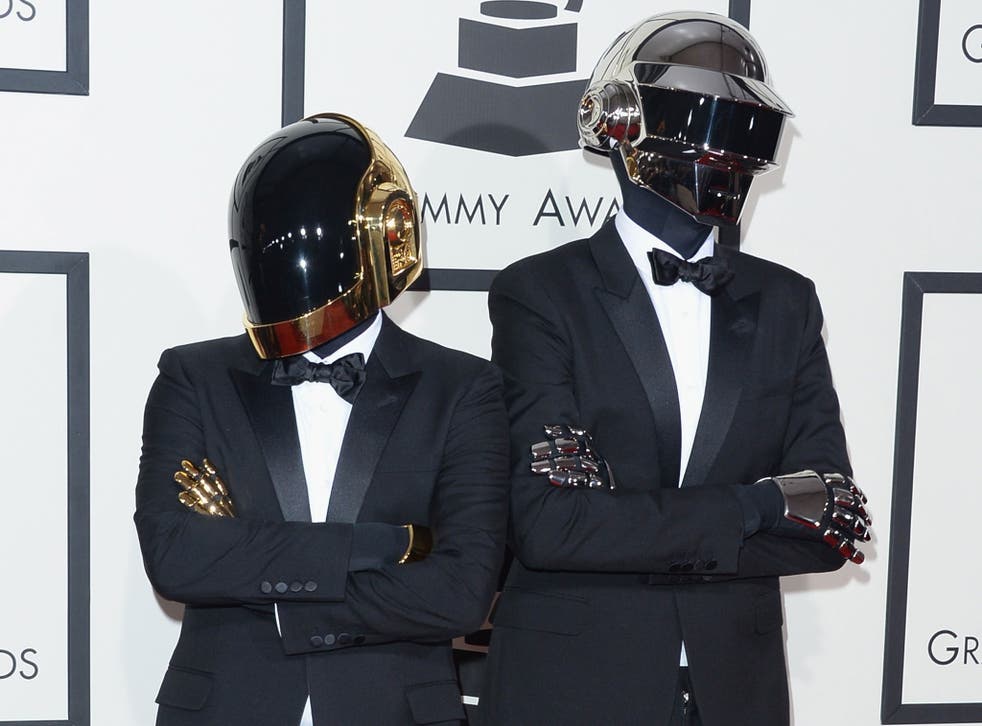 Hello, Mr and Mr Mysterious
Even if you don't recognise these helmeted chaps, you've most likely heard them. Daft Punk – Thomas Bangalter and Guy-Manuel de Homem-Christo – hit the big time this year when their single "Get Lucky" became the undisputed summer anthem.
So who are these lil fellas?
After cleaning up at the Grammy's last weekend, the French duo couldn't have been riding higher – until pictures of them sans helmets were published by gossip website TMZ. It's the first time in their two-decade career their unmasked, human-flesh faces have been exposed to the glare of the public eye.
They've kept those helmets on for 20 years?
While their grubby locks may imply otherwise, it's safe to assume this isn't the first time they've been removed. It's hard to imagine getting service at le marché ou dans le banque with those things on. Nevertheless, having kept their identities secret for so long, this must be a real kick in the shiny, plastic teeth.
So they're robophiles?
They haven't always gone for the C3PO look. They first developed their secretive personas with black bags over their heads (tres chic) before moving on to creepy masks and camp wigs, before adopting the futuristic get-up. It has led to speculation as to whether it's even the two on stage, with rumours they rope in actors when they can't be naffed to show up.
A marketing stunt and a way to stay in bed. Perfect.
You cynic. Bangalter once told Rolling Stone. "People thought the helmets were marketing, but for us it was sci-fi glam." Homem-Christo added: "We're not models, it would not be enjoyable for humanity to see our features, but the robots are exciting." Now, sadly, that robo-illusion has been shattered.
Join our new commenting forum
Join thought-provoking conversations, follow other Independent readers and see their replies