Abdul Razak Ali Artan: Ohio State attacker may have been self-radicalised despite Isis branding him a 'soldier'
Investigators are still probing the attack that injured 9 people but believe the attacker was self-radicalised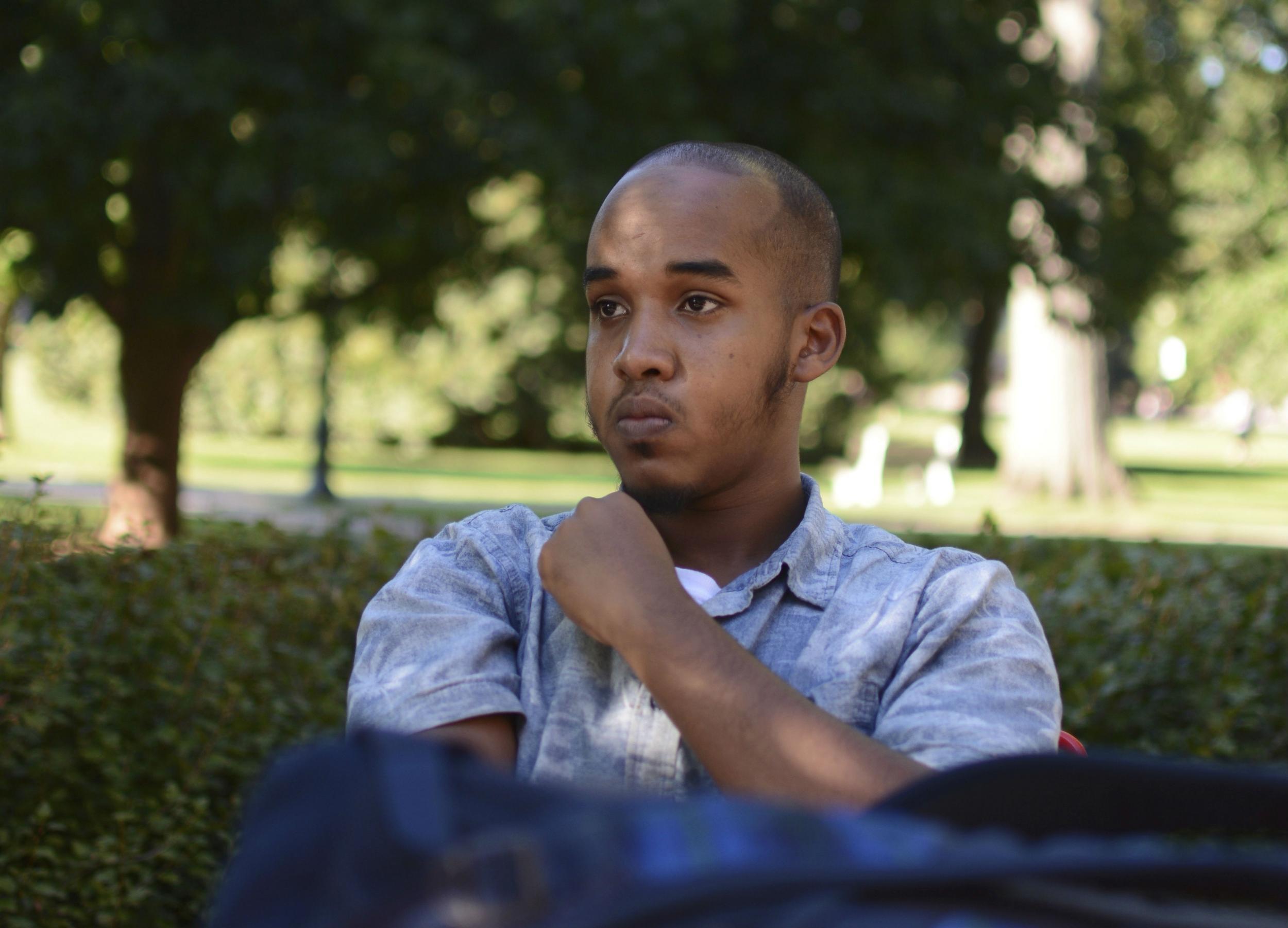 A Somali immigrant who attacked and injured 11 people at a university in Ohio before being shot dead, may have been self radicalised in the manner of a number of so-called lone wolf attacks.
As Isis issued a statement describing Abdul Razak Ali Artan as a "soldier", investigators were probing the background of the 20-year-old, a Muslim who was a lawful permanent resident of the US and a student at Ohio State University.
The Associated Press said officials had so far found no strong evidence linking Artan to other known militant individuals, cells or groups. Police have said they are seeking a motive for the attack, carried out by means of a knife and a car.
Yet officials claim the young man's actions were similar to a pattern of lone-wolf individuals who behind other such United States, such as the gunman who shot to death 49 people at a nightclub in Orlando, Florida, in June, and the man who killed four US Marines and a Navy sailor in a shooting in Chattanooga, Tennessee, last year.
A federal official said that while Isis had claimed responsibility in other attacks, investigators had seen no evidence so far that the militant group's role was anything more than inspirational.
Investigators were looking into a message posted on Facebook by Artan that contained inflammatory statements about being "sick and tired" of seeing Muslims killed and reaching a "boiling point", a law enforcement source said.
"Stop the killing of the Muslims in Burma," Artan said in the Facebook post.
Violence in Burma has resulted in Rohingya Muslims fleeing across the border to Bangladesh amid allegations of abuses by security forces.
That post, as with all of those he publushed on Facebook, have been removed from the social media website.
Active shooter at Ohio university
Artan on Facebook also called Anwar al-Awlaki, a US-born radical cleric linked to al-Qaeda's Yemen wing, "a hero". Awlaki was killed by a US drone strike in 2011.
In its claim of responsibility for Monday's attack at the university, located in the state capital, Columbius, the Isis' propaganda arm posted a photo of Artan wearing a blue shirt and sitting with greenery in the background. It described him as a soldier of the group.
"Brother Abdul Razak Ali Artan, God accept him, implementer of the Ohio attack, a student in his third year in university," it read.
As Isis continues to lose swathes of territory in Iraq and Syria, its propaganda has been increasingly focusing on inciting attacks by supporters in the West. A video entitled "Slaughter the Disbelievers" was released over the weekend with instructions on how to carry out knife and bomb attacks, while an Isis English language propaganda magazine urged followers to use car rammings a fortnight before.
Ohio State University shooting
Show all 16
Artan, who was born in Somalia, arrived in the United States in 2014, said a federal official. Ohio State University Police Chief Craig Stone said Artan was 20 years old.
Investigators believe Artan may have lived for as long as seven years in Pakistan. Somali refugees often spend some time in Pakistan before coming to the United States, another official said.
Investigators were trying to assemble a full picture of Artan's associates and recent activities, according to federal officials.
Two people remained in hospitali at Ohio State University Wexner Medical Centre, a spokeswoman said on Tuesday. Two others were at the Riverside Methodist Hospital. None of the victims have life-threatening injuries, officials said. Seven people have been released.
Members of Columbus' Somali community have denounced the attack.
Join our commenting forum
Join thought-provoking conversations, follow other Independent readers and see their replies