Action Bronson apologises to Ghostface Killah after Wu Tang Clan rapper threatens to set fire to his beard
Turns out Ghostface Killah doesn't appreciate constructive criticism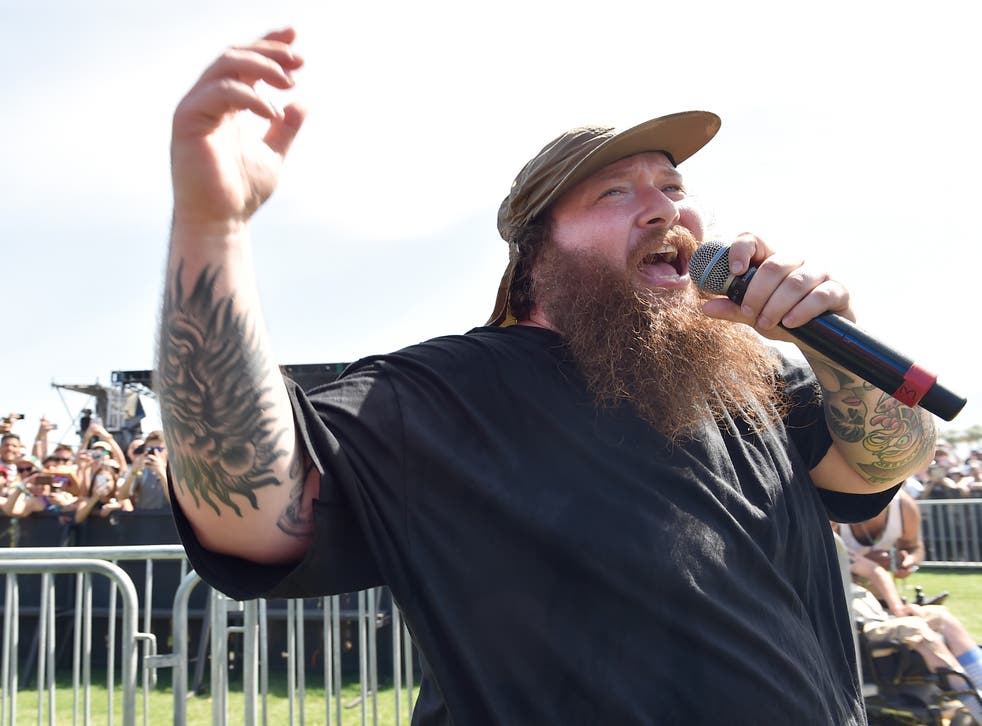 Action Bronson has apologised to fellow rapper Ghostface Killah after provoking the former Wu Tang Clan member into a fury by dismissing comparisons between the two.
Bronson appeared on ESPN's SportsNation, where he was asked about the frequent comparisons he gets to Ghostface (even from the rapper himself).
Bronson initially said the two were like Coke and Pepsi, but he got more personal. When one of the host's noticed Bronson's new album, Mr Wonderful, sounded like Ghostface Killah, he replied: "He's not rapping like this no more."
"No, just being honest," he said, giving a shrug.
Later he suggested Ghostface could remix a popular song to build his profile back up. "He needs something, he needs something."
Ghostface responded with a video where he threatened to set Bronson's beard on fire.
"First of all you fat little f**k, who gives you the right to even mention my name out of your mother***ing mouth," he says.
"Boy you done made a mistake boy. You done f***ed up. Because listen man, you could never f*** with my pen. My sword, my blade, whatever you want to call it, I'm too nasty for you. This is why the f*** you look up to me, and sound like me.
"You walk around the club with no shoes on, a big ass beard that one day I might set on fire just for saying my name. Doing 25 years doesn't sound so good, but I got shooters who'll do that. Those shooters are not from New York. I didn't think you know the magnitude of what you have done."
His rant prompted Bronson to issue an apology in a series of tweets, saying he regretted what he said and he had a lot of respect for Ghostface's work.
so he could punch a stage invader
Join our new commenting forum
Join thought-provoking conversations, follow other Independent readers and see their replies