Adele blasts pressure on new mothers to breastfeed as 'f**king ridiculous'
'All those people who put pressure on us, you can go f**k yourselves, alright,' said the singer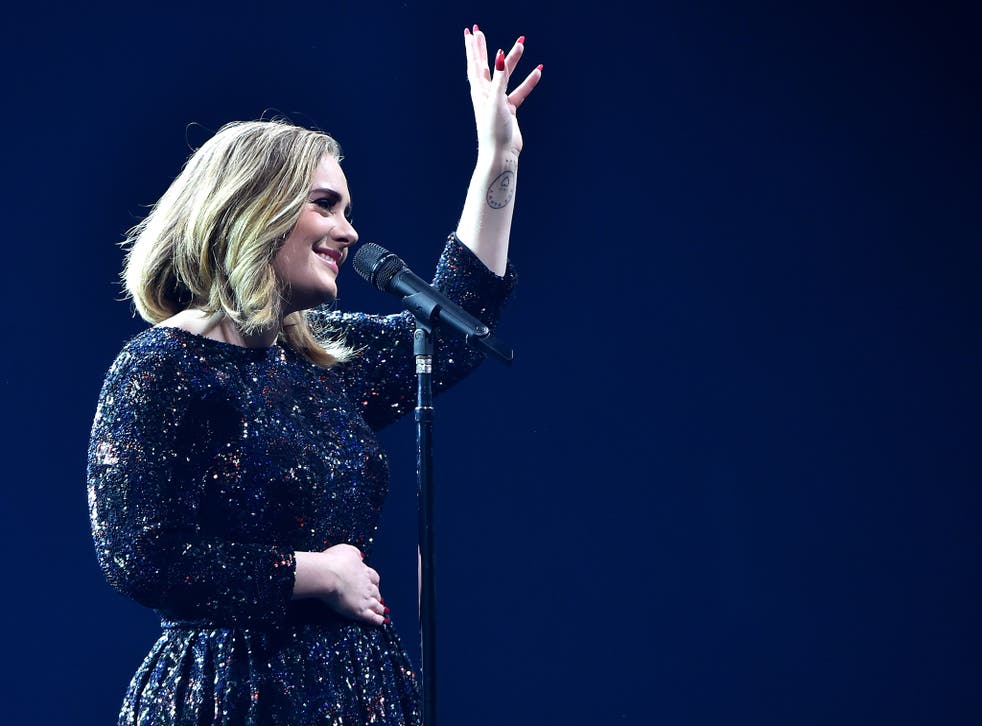 Adele has dismissed the "f**king ridiculous" pressure placed on new mothers to breastfeed a week after Jamie Oliver angered women by urging them to breastfeed their children.
The "Hello" singer was greeting members of the audience during a performance at London's O2 Arena when a group asked her about breastfeeding mothers. Adele, who has a three-year-old son, responded by condemning the perception that breastfeeding is easy and reassuring women who struggle to breastfeed that formula milk is just as beneficial.
"It's f**king ridiculous, and all those people who put pressure on us, you can go f**k yourselves, alright?," she said. "Because it's hard. Some of us can't do it! I managed about nine weeks with my boobs (I mean I trip over them – I've got a very good push-up bra). Some of my mates got post-natal depression from the way those midwives were talking. Idiots.
"Breastfeed if you can but don't worry, [formula milk] Aptamil's just as good. I mean, I loved it, all I wanted to do was breastfeed and then I couldn't and then I felt like, 'if I was in the jungle now back in the day, my kid would be dead because my milk's gone.'"
Most memorable Adele quotes

Show all 20
'Breast is best' has long been impressed upon new mothers. The Department of Health sets a six-month target for women to breastfeed exclusively and then a further six months of combining breastfeeding with food. But while sixty-nine per cent of women breastfeed at birth, only two per cent are doing so by the sixth-month.
Breastfeeding can be difficult for a number of reasons, including babies not latching on, tongue-tie and painful nipples. A study conducted by Cambridge University found mothers who wanted to breastfeed but were unable to were twice as likely to suffer post-natal depression than mothers who used formula as planned.
Adele's comments come a week after Oliver hastily assured women he was not launching a breastfeeding campaign following his claims about the "problem" with British mothers not breastfeeding their babies. The celebrity chef said Britain has "the worst breastfeeding in the world" and insisted breastfeeding was better for babies' health. Mothers took particular umbrage with his claims that breastfeeding was "easy" and "more convenient" and one incredulous woman rang in to LBC to thank Oliver for his insight, telling the show: "We didn't know what to do with our nipples until Jamie Oliver popped his head above the parapet."
Join our new commenting forum
Join thought-provoking conversations, follow other Independent readers and see their replies