Adele had the best response to be being asked if her boyfriend minded her not shaving her legs
'I'll have no man telling me to shave my f**kin' legs,' says the singer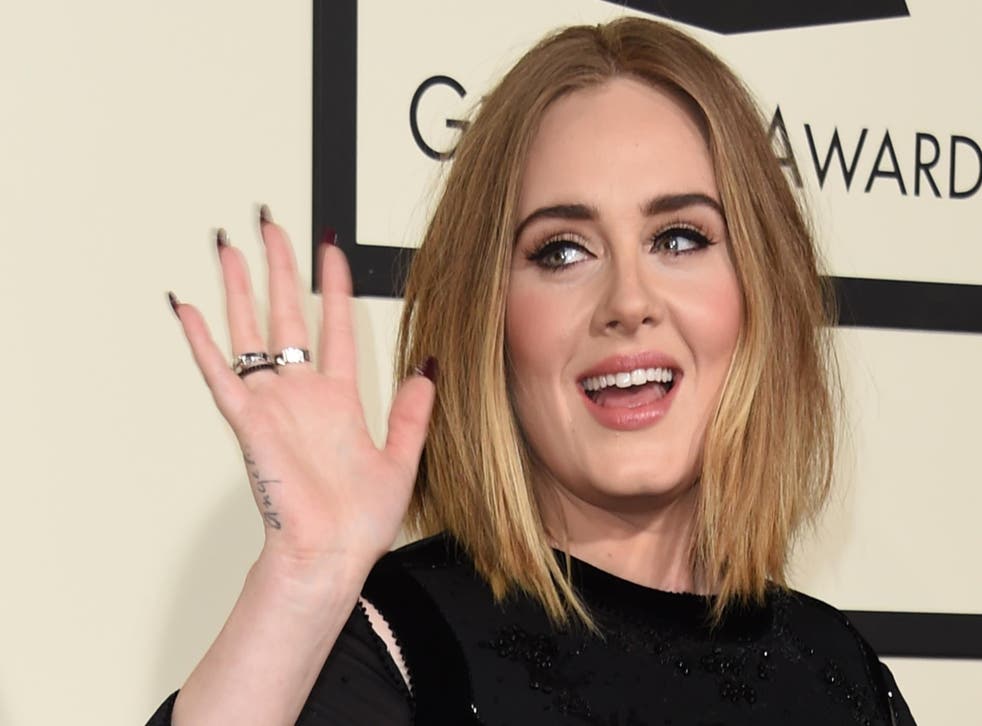 Adele's Vanity Fair profile has introduced some often thought but rarely expressed views about motherhood, postnatal depression and the propensity to reduce women to the sum total of their parenting skills once they have a child.
In frank comments welcomed by mothers, the singer critcised the intense pressure to procreate and then perform as a parent. She summarised her own struggles with being a new mother in an exchange she had with a friend: "One day I said, 'I f**kin' hate this,' and she just burst into tears and said, 'I f**kin' hate this, too.'"
The expansive profile also unintentionally veered towards another debate surrounding women's bodies when Adele explained how she only shaved her legs after starting her tour in case they were spotted by the audience on the front row. Vanity Fair's reaction was to ask how her partner Simon Konecki felt about her decision to ditch the razor.
Adele urges concert-goers to donate to Grenfell
"He has no choice," she retorted. "I'll have no man telling me to shave my f**kin' legs. Shave yours."
The 10-time Grammy award winner has used her concerts to blast some of the "f**king ridiculous" pressures on new and expectant mothers, memorably telling those advocating that women must to "go f**k yourselves, alright?".
In her interview, Adele also addressed the decision made by some women not to have a child in a society that often measures womanhood on motherhood, Andrea Leadsom's comments about Theresa May's ability to be Prime Minister after not having children being a widely condemned case in point.
Most memorable Adele quotes

Show all 20
"I think it's the bravest thing not to have a child; all my friends and I felt pressurised into having kids, because that's what adults do. I love my son more than anything, but on a daily basis, if I have a minute or two, I wish I could do whatever the fuck I wanted, whenever I want. Every single day I feel like that."
Register for free to continue reading
Registration is a free and easy way to support our truly independent journalism
By registering, you will also enjoy limited access to Premium articles, exclusive newsletters, commenting, and virtual events with our leading journalists
Already have an account? sign in
Register for free to continue reading
Registration is a free and easy way to support our truly independent journalism
By registering, you will also enjoy limited access to Premium articles, exclusive newsletters, commenting, and virtual events with our leading journalists
Already have an account? sign in
Join our new commenting forum
Join thought-provoking conversations, follow other Independent readers and see their replies