Adriana Lima criticises magazine for 'false' report about rivalry between her, Kendall Jenner and Gigi Hadid
 'I can't believe sometimes how negative those magazines can be,' says the Victoria's Secret model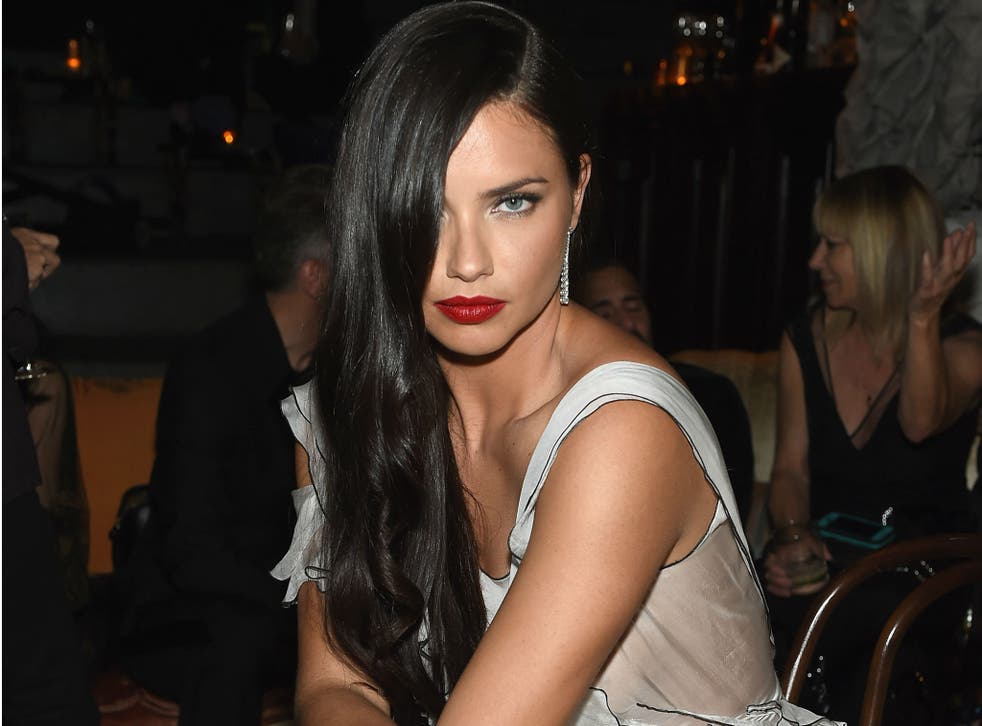 High profile women are all-too aware of the propensity for tabloids and gossip magazines to pit them against each other with spurious tales of rivalries, usually written off the back of claims from anonymous sources, or in this case, a "spy".
Adriana Lima has criticised a magazine for perpetuating "negative and false reports" about a supposed dispute between Lima, Alessandra Ambrosio and fellow Victoria's Secret models Kendall Jenner and Gigi Hadid. All four have appeared together on the most recent Victoria's Secret annual show.
Lima, 34, shared an image of a report suggesting she and Ambrosio are "unimpressed" with "next-gen models" Jenner and Hadid, both 20, and had been overheard "trashing" both women over brunch in LA.
Marvel turns supermodels into superheroes

Show all 12
Under the painfully gendered headline, "Catwalk catty", the report quoted a source as saying: "It was like a scene out of Mean Girls".
Lima dismissed the report as completely untrue in a post on Instagram, writing: "Absolutely not true, magazines sometimes make a big buzz to sale [sic] creating negative and false reports. I absolutely love those two girls and I can't believe sometimes how negative those magazines can be. This kind of news goes against my character and against the values that my mother teach [sic] me."
Join our new commenting forum
Join thought-provoking conversations, follow other Independent readers and see their replies