Alfred Molina: The British actor on his new film Love is Strange that shuns the Hollywood formula
Molina plays a gay man in a long-term relationship. That's why the role was special, he tells Karen Attwood
Sunday 08 February 2015 01:00 GMT
Comments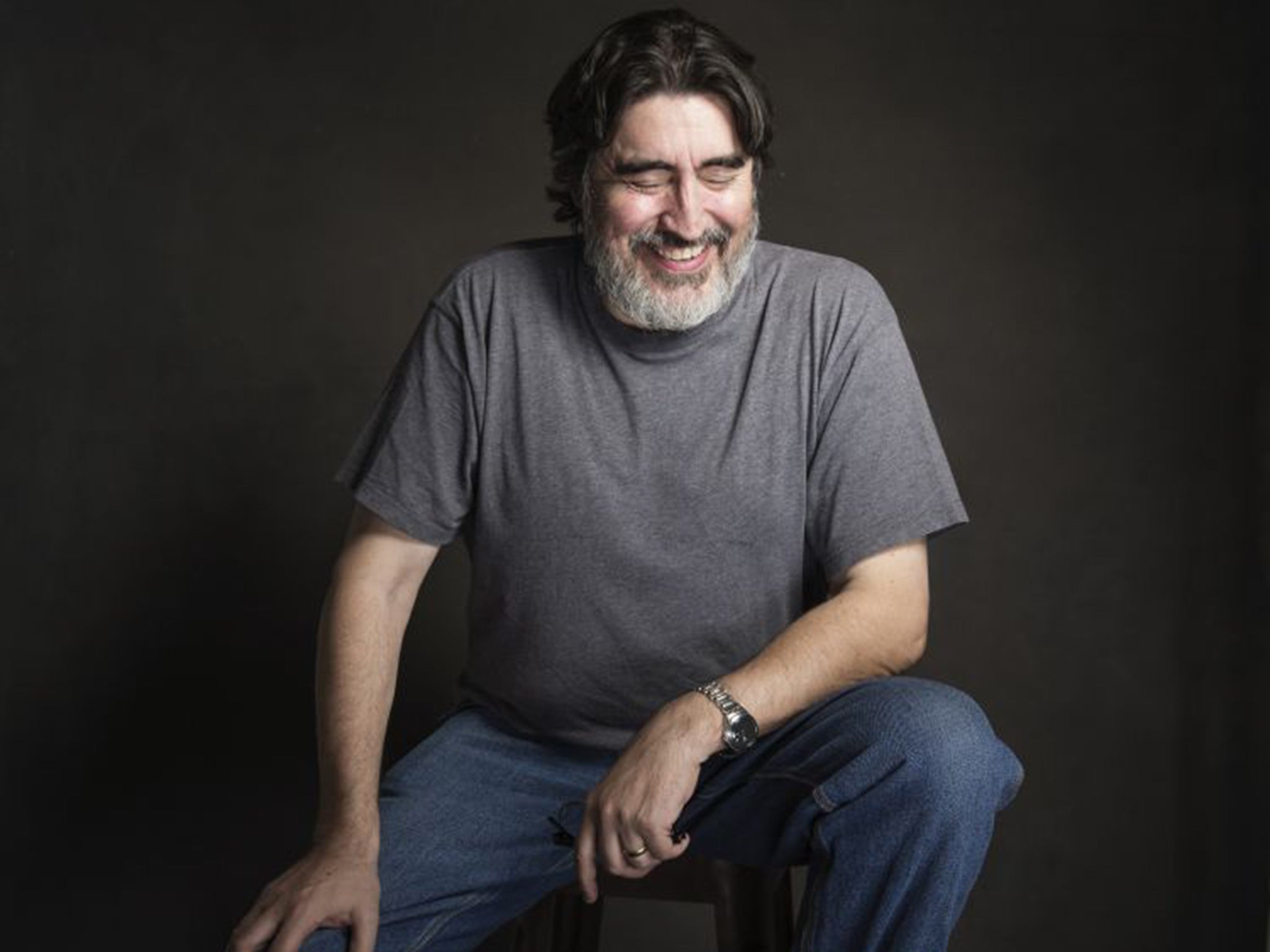 Alfred Molina says he is "very proud to be considered a straight ally" of the gay rights movement with his latest film, Love is Strange, a beautifully tender, unusual love story about a homosexual couple who have been together for 39 years.
The film is unusual precisely because the director, Ira Sachs, focuses on a mature and long-lasting love rather than "the other end of the age spectrum, when couples are young and struggling to find themselves, find each other or be in some kind of emotional crisis", says the British-born Hollywood star. "Here you have two men in middle age who have been through a very long relationship, and what is happening to them is almost mundane in the ordinariness of it."
It is this ordinariness that makes this an important film, as the couple, George (Molina) and Ben (played by the acclaimed actor John Lithgow), could be any couple. Their issues – being fired, losing their home – are "not exclusively gay things" as Molina puts it, but he is reluctant to describe it this way.
"I think it is always a bit arrogant to assume the importance of a movie, certainly in a cultural or social context, but if it proves to be part of the ongoing discussion, if we have made some sort of contribution to the whole debate, if we have made a contribution to the culture, then that is great," he says.
Baftas 2015 nominees
Show all 20
The 61-year-old says he was attracted to the role of George, a music teacher living with artist Ben in New York, because he "found certain characteristics of the character that I was rather loathe to admit I shared". These were "his fussiness and a leaning towards pedantry" and he admits that he drew on aspects of his long relationship with his wife Jill Gascoine, the British novelist and actress best known for her roles in the Eighties television series The Gentle Touch and C.A.T.S. Eyes.
"That is what actors do. One tends to mine one's own experience to bring hopefully some kind of authenticity to what you are doing," he says. "You learn about relationships when you are in one that has been going for a long time."
In June 2013, Gascoine, now 77, revealed that she was suffering from Alzheimer's disease and the couple have been open in discussing its impact in a bid to raise awareness of the condition. "Sadly, Jill's Alzheimer's has reached a critical point now where she can't express herself any more and she is now living in a home," Molina says. The actor cared for his wife at home for several years but "eventually it got too hard and she needed specialised, dedicated care".
Molina says Gascoine wanted to carry on, even appearing in a play after her diagnosis, and it was "important to her not to be closeted about it and not to hide it".
"It's an illness, it's not a punishment," he says. "This is an illness that is now reaching epidemic proportions around the world, and we are nowhere near a cure. We are not even anywhere close to finding a way to prevent it. So the first step is hopefully building awareness. Given her circumstances, she is doing OK."
Classical music plays an important role in Love is Strange; at times both George and Ben are moved to tears while listening to music. Molina admits that if he hadn't had a successful career as an actor – his films range from Spiderman 2 and Raiders of the Lost Ark to Chocolat and Letter to Brezhnev – he would have loved to have been a musician. "That is the one artistic expression that I really envy," he says.
Molina was the first actor to come on board Love is Strange, so I ask whether his being cast was a factor in John Lithgow (with whom he has been friends for 20 years although they have never worked together before), also signing up. "I flatter myself that that might have been part of the equation, but I believe it was because the script spoke to him in some way, as it did to me," he says, before laughing warmly again.
"I think maybe if the script was the ice cream sundae then I might have been the sprinkles on the top."
'Love is Strange' is released in cinemas on Friday
Join our commenting forum
Join thought-provoking conversations, follow other Independent readers and see their replies