Ice Bucket Challenge: Lady Gaga, Justin Bieber and Oprah – the most entertaining reactions so far
Our favourites from the charitable cause that no one using the internet can escape from
Ella Alexander
Tuesday 19 August 2014 11:42 Comments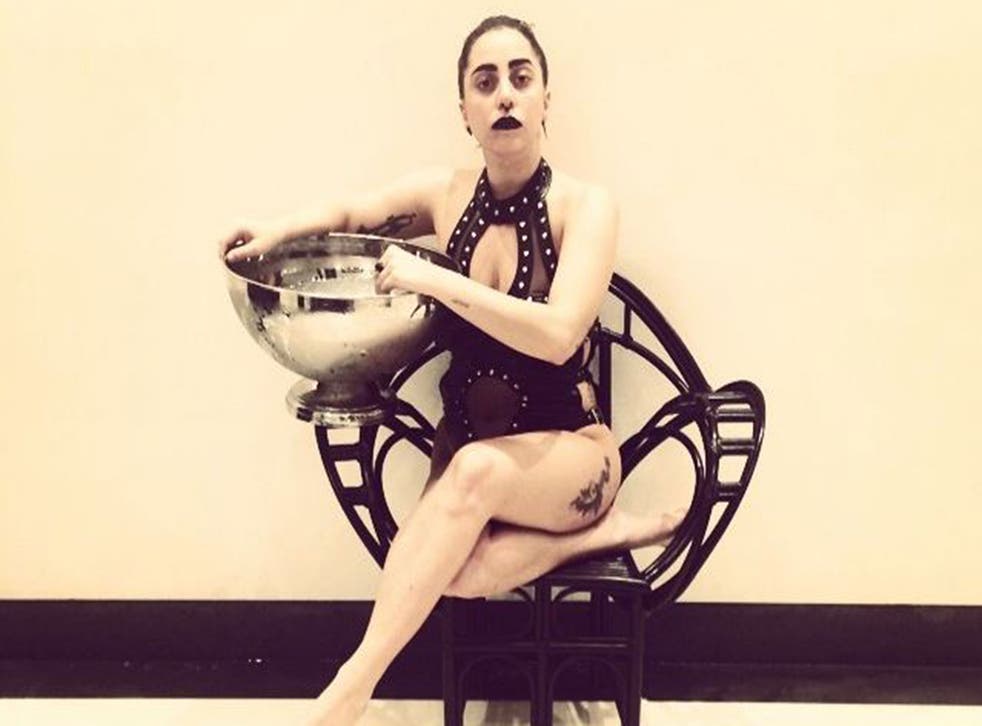 If you're using the internet you're probably aware of the latest YouTube craze doing the rounds – the ALS ice bucket challenge, favoured by Mark Zuckerberg, Oprah and Justin Bieber to name but a few.
The objective is to drench the nominee with ice cold water while being filmed in order to raise money for ALS Association, a condition otherwise known as amyotrophic lateral sclerosis, which affects the brain and the spinal cord, making it difficult to move muscles and can result in paralysis. So far £8million has been raised in the past three weeks.
A string of high-profile names have gotten involved and, unsurprisingly, the idea of watching the famous squeal as they're covered in freezing cold water has really taken off. If the nominee declines, he or she has to make a charitable contribution of $100 – Barack Obama, unfortunately, decided on this option rather than drenching.
Reactions and handling of the challenge have been entertainingly diverse, so without ado, allow us to present you with our favourites:
Lady Gaga:
Gaga doesn't react, true to her intentionally and admirably consistent high score of weird. She doesn't say a word or move; she doesn't even flinch.
Oprah:
Her screams are punishingly shrill. Note to us all; never scare Oprah – she'll accidentally rupture your eardrum.
Mark Zuckerberg:
The Facebook founder is the unarguably the master of the challenge, who – following his drenching – cooley saunters off. "Well, that was cold," he says casually as if drinking a chilled can of coke. Smooth.
Charlie Sheen:
Charlie Sheen appears not to have understood the brief, and instead of throwing ice over his head throws bank notes over himself instead - $10,000 to be precise, which while indisputably generous, seems to lose the spirit of the game somewhat. It's the trying that counts.
Bill Gates:
Nominated by Mark Zuckerberg, Gates naturally had to devised a machine to help him do it "better than its been done before". Sure. He creates a contraption in which he pulls a cord which releases the bucket onto his head.
Justin Bieber:
First time round Bieber, similarly to Charlie Sheen, didn't quite get it and decided not to use ice or a bucket to complete the challenge, creatively opting for a saucepan and just water. Obviously, the internet moaned at him and he was brilliantly peer pressured into making a second attempt.
Susanna Reid and Ben Shepherd:
Commendable mention for screeching goes to Good Morning Britain presenter Susanna Reid who squeals frantically, while backing into a wall with Ben Shepherd.
Cristiano Ronaldo:
While we don't doubt Ronaldo's charitable nature, it conveniently (for him and for probably lots of his fans) gave him the opportunity to remove his clothes and sit in his briefs, thus baring that body he probably works very hard for. The challenge also enabled him to exercise his trademark theatrics, which are, as always, well worth a watch.
Register for free to continue reading
Registration is a free and easy way to support our truly independent journalism
By registering, you will also enjoy limited access to Premium articles, exclusive newsletters, commenting, and virtual events with our leading journalists
Already have an account? sign in
Join our new commenting forum
Join thought-provoking conversations, follow other Independent readers and see their replies