Who is Andrea Leadsom? The new Defra secretary who once asked if climate change was real
A number of women have been appointed to senior roles in Theresa May's cabinet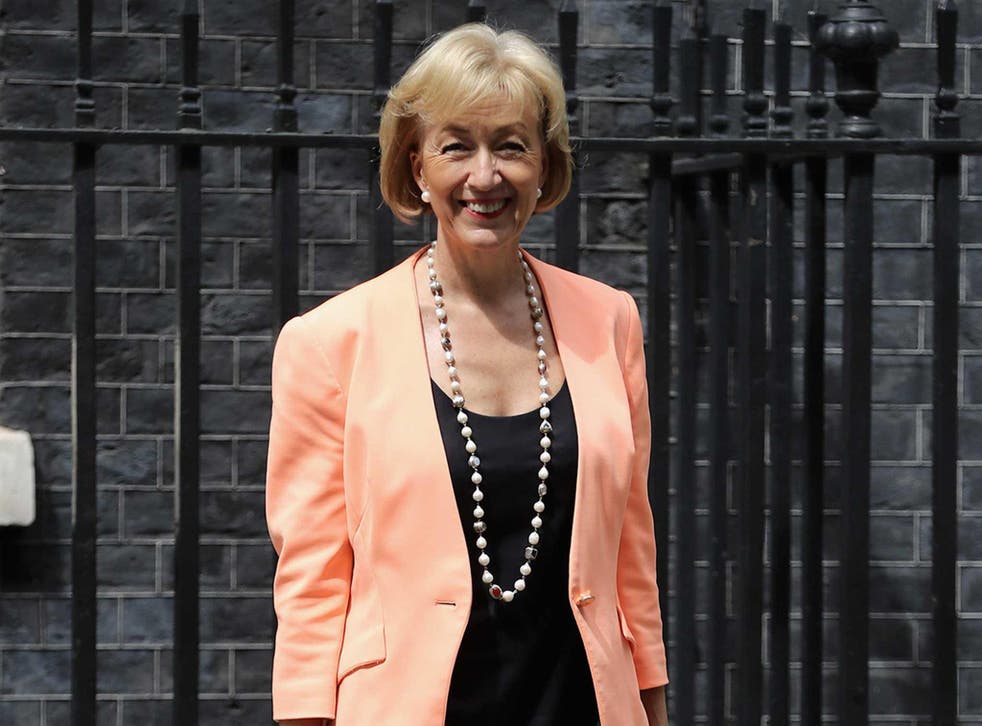 Andrea Leadsom has been appointed the Secretary of State for Environment, Food and Rural Affairs in Theresa May's new cabinet.
The former Minister for Energy at the Department of Energy and Climate Change, Ms Leadsom will replace will Liz Truss, the newly appointed Justice Secretary who marked her time at Defra with a passion for promoting British produce.
Ms Leadsom was raised in Tonbridge, Kent, attending Tonbridge Girls' Grammar School, and studied at Warwick University. After a career in banking and finance, she became the MP for South Northamptonshire in 2010.
Aside from being Ms May's political rival, suddenly dropping out of the Tory leadership race and making the suggestion she could be better suited to the role of Prime Minister because she has children, Ms Leadsom is also more recently known for asking if climate change was real on her first day as an energy minister.
Theresa May's Cabinet: Who's in – and who's out?

Show all 27
Is climate change real?
Ms Leadsom reportedly told a parliamentary fracking group in November she had to ask whether climate change was real after accepting the role as an energy minister. She said she is now "completely persuaded" that it is, according to the energy site Drill and Drop.
Apologies
Ms Leadsom apologised to the incumbent Prime Minister "for any hurt I have caused" after a row over remarks she made to The Times which appeared to suggest being a mother gave her an advantage as a potential prime minister.
Ms Leadsom, a mother of three, was asked whether she felt "like a mum in politics".
"Yes. I am sure Theresa will be really sad she doesn't have children so I don't want this to be 'Andrea has children, Theresa hasn't' because I think that would be really horrible, but genuinely I feel that being a mum means you have a very real stake in the future of our country, a tangible stake," she responded.
"She possibly has nieces, nephews, lots of people, but I have children who are going to have children who will directly be a part of what happens next."
Controversial views
Ms Leadsom's bid for leadership was marked by her beliefs on gay marriage and views expressed on her blog over the last decade. In an interview after a speech in Westminster, Ms Leadsom said that she did not like the same-sex marriage legislation and would have preferred for it to include civil partnerships for heterosexual people.
Fracking
As an energy minister she has been positive about hydraulic fracturing, believing it be the answer to a growing dependency on gas.
She told Politics Home in March: "There's the ridiculous argument that somehow we don't need gas, we can just do it with windfarms and solar. Of course that's absolutely implausible. 85 per cent of us use gas for heating and cooking, so we've got to have it. Gas is absolutely essential to the UK's energy security and we'd be mad not to look at what we can do at home."
Family
Ms Leadsom is married and has three children.
Join our new commenting forum
Join thought-provoking conversations, follow other Independent readers and see their replies