Andy Murray says he's not as grumpy as the world thinks: 'I was just defensive'
The Wimbledon champion argues that his dour days are over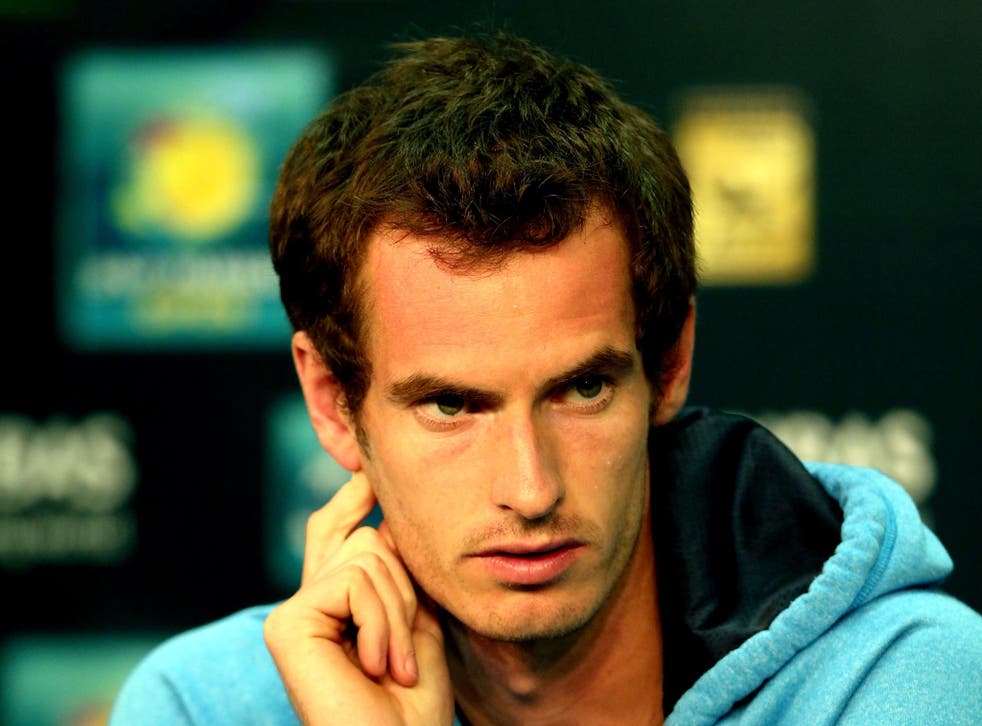 Andy Murray says that he is not as grouchy as his so often smile-free face might suggest.
The Wimbledon champion has earned a somewhat unfortunate reputation for being miserly during his career, but he argues that he's much jauntier now he has some successes under his belt.
"Me winning helps with people writing nicer articles," he said.
"It's difficult when you're 18 or 19 years old to read someone saying, 'He's so grumpy,' or, 'He hates the English', or 'His hair is rubbish.' I became quite defensive, but as I got older, I cared less whether they said something nice or bad about me."
In March, television presenter Gabby Logan described Murray as "the moodiest most miserable b*****d" that she'd ever met.
When sportsmen and sportswomen cry

Show all 20
"I was a big fan," Logan said.
"Then at the Olympics he had just won a silver with Laura Robson and he was the moodiest most miserable b****** I've ever met in my life because he only won a silver.
"If I wasn't on live telly I'd have gone 'cheer up'."
Even Tim Henman once branded him a "miserable git", and Murray admits the two vary considerably in terms of the respective images that they give out.
He also says that he doesn't make jokes because he worries about people misinterpreting his humour.
"Henman was measured and conservative and I was the opposite," he said. "In a way, that is still my personality, but I realised I was wasting my time trying to explain myself for saying things or making jokes and them being taken the wrong way. But that's the way things are going in general."
Murray cracked a joke so obscure this April Fool's Day that no one realised it was supposed to be funny.
He tweeted that he was about to announce his new coach, but he wasn't. That was it.
Sadly, no explanation was offered.
Join our new commenting forum
Join thought-provoking conversations, follow other Independent readers and see their replies