The Independent's journalism is supported by our readers. When you purchase through links on our site, we may earn commission.
Angelina Jolie addresses Sony hack for first time: 'I'm used to personal attacks'
The actress was criticised as a 'spoilt brat' in leaked emails 
Heather Saul
Thursday 05 November 2015 09:21 Comments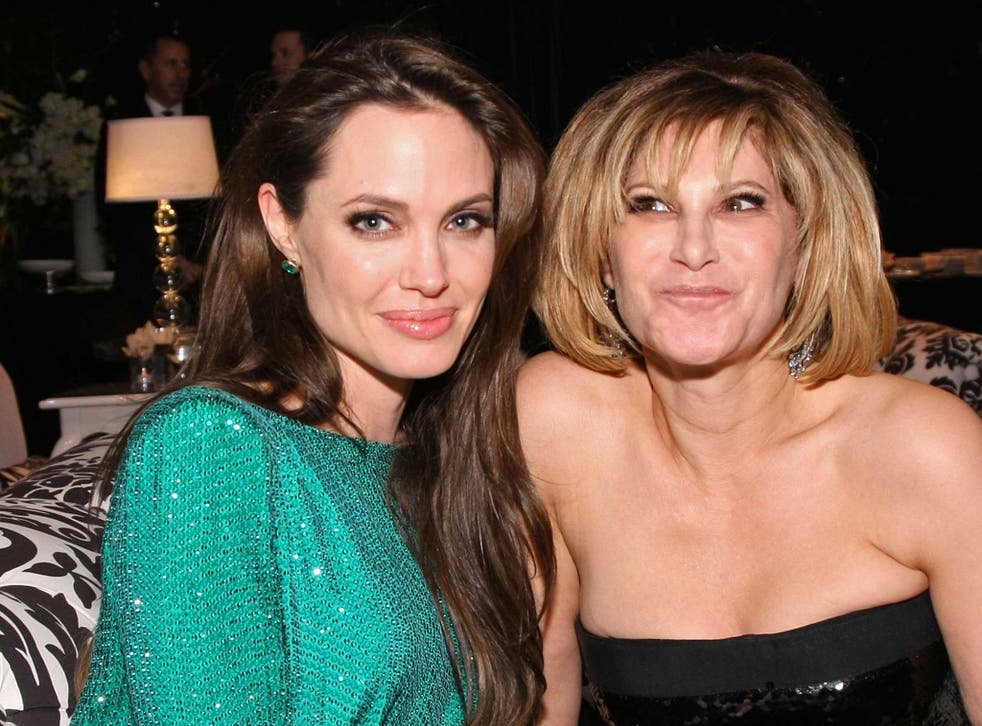 Angelina Jolie asked her people to check up on Amy Pascal after unflattering emails about the actress were leaked during the embarrassing Sony hack.
Jolie addressed comments made about herself and other high profile figures after the discussions between the former Sony co-chairman and producer Scott Rudin were published by hackers. In one, Rudin branded Jolie a "minimally talented spoilt brat", while in others the pair bemoaned Jolie and her requests.
Jolie and Pascal were pictured locked in a steely embrace after bumping into each other weeks later, but Jolie told The New York Times she never read the emails. However, she did admit that someone relayed the contents to her, but insisted she was unfazed by "personal attacks".
"There are certain things that bother me and certain things that don't," she said. "Personal attacks on me? I think I'm just so used to it. Honestly, my first instinct was that I was worried about Amy. I had someone call her and ask if she was ok. Not because I'm a saint, but because I think we have to look at the bigger picture. She's got kids. I knew it was going to unravel for her."
Sony was targeted by hackers angered over the release of the satirical film by James Franco and Seth Rogan, The Interview, which involved a fictional plot to assassinate North Korea's supreme leader, Kim Jong Un.
Angelina Jolie on screen

Show all 11
"The content of my emails to Scott were insensitive and inappropriate but are not an accurate reflection of who I am," Pascal said in a statement at the time.
"Although this was a private communication that was stolen, I accept full responsibility for what I wrote and apologise to everyone who was offended."
Jolie, who directed and starred in her new film, By the Sea alongside her husband Brad Pitt also spoke candidly about filming nude scenes after undergoing a double mastectomy.
"There were lots of scenes I wanted to change or cut," she said. "I realised it was going to be me [naked] in that bathtub. But I told myself, put all of that aside. Like, you can't change or cut this scene because you've had a mastectomy, or because we're married and people are going to analyse this or that."
Register for free to continue reading
Registration is a free and easy way to support our truly independent journalism
By registering, you will also enjoy limited access to Premium articles, exclusive newsletters, commenting, and virtual events with our leading journalists
Already have an account? sign in
Join our new commenting forum
Join thought-provoking conversations, follow other Independent readers and see their replies