Anne Hathaway deletes Instagram post after 'unintended shade' at Kardashians
The actress changed her mind about a post urging more Helena Bonham Carters in a world populated by Kardashians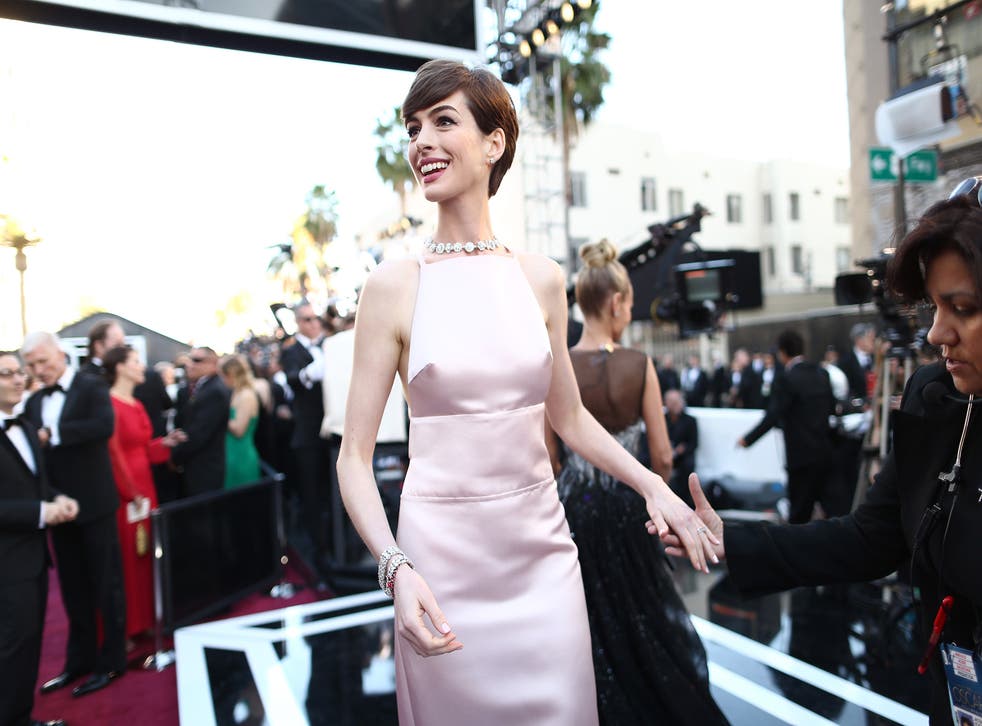 While the Kardashians have millions (and millions) of fans, they also have their detractors. Their brand might be ubiquitous but it certainly isn't for everyone.
Anne Hathaway briefly put herself in the latter category before quickly pulling herself out by sharing an Instagram post imploring people to be more like Helena Bonham Carter than the Kardashian family.
Underneath a picture of the actress, a caption read: "In a world of Kardashians, be a Helena Bonham Carter." The image was deleted and replaced by a second retracting the statement: "Post deleted due to unintended shade thrown."
"It never occurred to me I was pitting anyone against each other," the actress wrote after. "Not my style. Peace."
Kim Kardashian West's most controversial moments

Show all 11
Kim Kardashian-West has a habit of challenging those who do have an issue with her, famously confronting Bette Midler, Piers Morgan and Chloe Grace Moritz after all three took issue with her naked selfie.
Hathaway spoke in support of the Kardashian family in September. After admitting her distrust of fame constructed through reality television, she praised the family for their support of Caitlyn Jenner's transition.
"I used to be like everyone else and think the Kardashians are just famous for being famous," she told Refinery29. "But I've been really impressed with how supportive Kim Kardashian has been of Caitlyn Jenner."
Join our new commenting forum
Join thought-provoking conversations, follow other Independent readers and see their replies