Paris attacks: Archbishop Justin Welby admits 'doubt' over God's presence after tragedy
He said religion was being used as a 'powerful tool' to manipulate people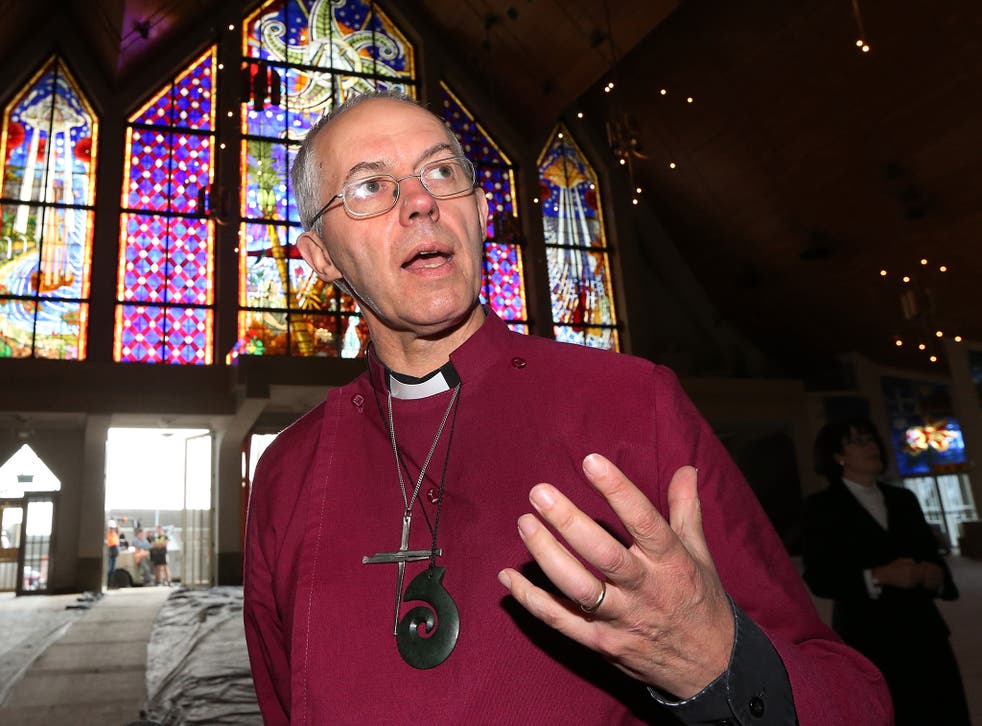 The Archbishop of Canterbury has admitted the Paris attacks left him questioning the presence of God.
Justin Welby, the most senior bishop in the Church of England, said the deaths of 130 people during the attacks on 13 November had "put in a chink in his armour" of faith.
In an interview on Songs of Praise to be aired on Sunday night, the Archbishop said he was searching for answers in the aftermath of 13 November.
"Saturday morning, I was out and as I was walking I was praying and saying: 'God, why - why is this happening?" he told the BBC.
"Where are you in all this?' And then engaging and talking to God. Yes, I doubt."
Victims of the Paris attacks

Show all 33
The religious leader has previously admitted having doubts about the existence of God "in lots of different ways".
On one occasion a year ago, he was again asking for divine intervention in tragedy and injustice.
At the time he said: "I ended up saying to God 'Look this is all very well but isn't it about time you did something – if you're there.'
"There are moments, sure, when you think is there a God, where is God?"
Speaking about Paris, Archbishop Welby said the use of religion by some to manipulate others was one of the most serious problems in the world at present.
Faith was being perverted, he said.
"Religion is so powerful in the way humans behave that it has always been a tool used by the wicked to twist people into doing what they want them to do," he told the BBC.
"The perversion of faith is one of the most desperate aspects of our world today."
Archbishop Welby said Paris was one of the happiest places he and his wife had been and the recent atrocities were "utterly heart-breaking."
Register for free to continue reading
Registration is a free and easy way to support our truly independent journalism
By registering, you will also enjoy limited access to Premium articles, exclusive newsletters, commenting, and virtual events with our leading journalists
Already have an account? sign in
Register for free to continue reading
Registration is a free and easy way to support our truly independent journalism
By registering, you will also enjoy limited access to Premium articles, exclusive newsletters, commenting, and virtual events with our leading journalists
Already have an account? sign in
Join our new commenting forum
Join thought-provoking conversations, follow other Independent readers and see their replies