Ashton Kutcher backs Uber exec's call to expose lives of female reporters: 'What's so wrong about digging up dirt on shady journalist?'
The comments were initially aimed at tech editor Sarah Lacy, who had written a piece alleging that a culture of "sexism and misogyny" existed at Uber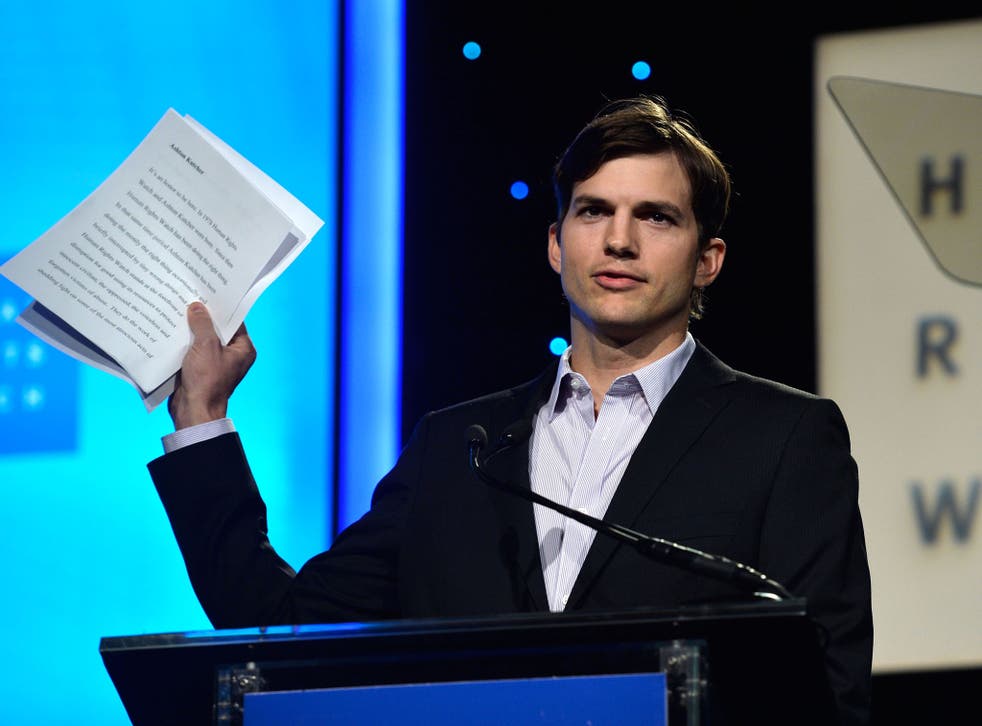 Ashton Kutcher has defended controversial comments made by a senior executive at taxi-hiring app Uber, saying that he believes the private lives of journalists should be open to the same scrutiny as that of public figures.
The actor, who stars in US sitcom Two And A Half Men, posted a series of comments on Twitter, that initially indicated his solidarity with the beleaguered Emil Michael.
Michael reportedly told an audience at a private dinner in Manhattan that he had dreamed up an eight-man team who would find out about writers' personal lives and families and discredit them if they wrote critical pieces about the company.
The 'scheme' was targeted at female Silicon Valley editor Sarah Lacy, who had written a piece alleging that a culture of "sexism and misogyny" existed within Uber – a claim the company strongly denies.
Kutcher, whose own company A-Grade is a listed investor of Uber, initially posted the following:
He then appeared to become slightly confused between critical journalism, and that of showbiz reporting based on rumours in the entertainment industry, of which he is frequently the subject:
Kutcher later claimed that journalists should be held accountable and receive the same level of exposure that famous people receive:
And concluded with a finale swipe at journalism in the age of the internet with this:
His tweets were posted as reports emerged that Uber had launched an investigation into claims that one of its executives had allegedly tracked down a technology reporter without her consent.
According to Buzzfeed, Josh Mohrer, Uber's New York general manager, used company app 'God View' to uncover the whereabouts of reporter Johana Bhuiyan on two separate occasions.
The app is apparently available to be used by all employees at the car-sharing service to allow them to track customer activity.
"Our data privacy policy applies to all employees: access to and use of data is permitted only for legitimate business purposes," an Uber spokesperson told The Independent. "Data security specialists monitor and audit that access on an ongoing basis. Violations of this policy do result in disciplinary action, including the possibility of termination and legal action."
Register for free to continue reading
Registration is a free and easy way to support our truly independent journalism
By registering, you will also enjoy limited access to Premium articles, exclusive newsletters, commenting, and virtual events with our leading journalists
Already have an account? sign in
Register for free to continue reading
Registration is a free and easy way to support our truly independent journalism
By registering, you will also enjoy limited access to Premium articles, exclusive newsletters, commenting, and virtual events with our leading journalists
Already have an account? sign in
Join our new commenting forum
Join thought-provoking conversations, follow other Independent readers and see their replies