Avengers: Age of Ultron stars Chris Evans and Jeremy Renner apologise for slut-shaming Scarlett Johansson's Black Widow
The actors are sorry for making 'tasteless jokes' about the female superhero
Jess Denham
Friday 24 April 2015 14:46 Comments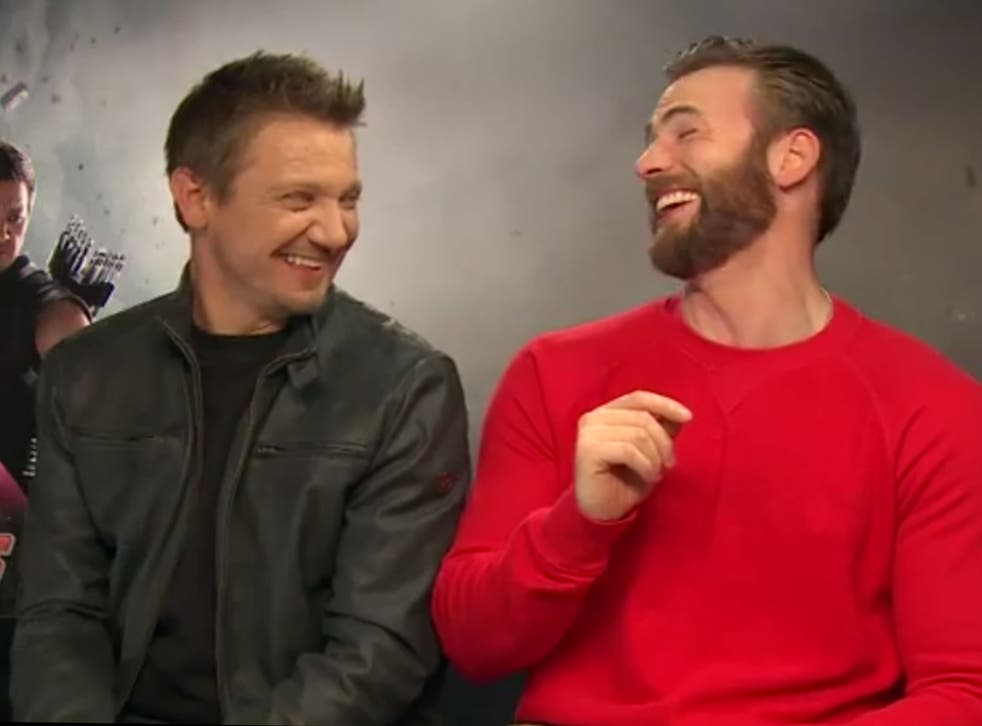 When the superhero world is under fire for not promoting its kick-ass women enough, Chris Evans and Jeremy Renner's slut-shaming of Scarlett Johansson's awesome Black Widow could not have been much more stupid.
Both actors have apologised after "jokes" they made during an Avengers: Age of Ultron interview with Digital Spy outraged many fans.
When questioned about the female character's possible romance with Bruce 'Hulk' Branner, Renner (Hawkeye) simply deadpanned "she's a s**t", making Evans (Captain America) laugh loudly and add: "I was going to say something along that line, she's a complete w***e".
"She's a s**t. She has a prosthetic leg anyway," Renner continued, clearly fuelled by Evans' enthusiastic reaction.
"We were asked about the rumours that Black Widow wanted to be in a relationship with both Hawkeye and Captain America," Evans said in a statement after the controversy broke.
"We answered in a very juvenile and offensive way that rightfully angered some fans. I regret it and sincerely apologise."
Renner also issued an apology: "I am sorry that this tasteless joke about a fictional character offended anyone. It was not meant to be serious in any way. Just poking fun during an exhausting and tedious press tour."
Marvel's best superheroes

Show all 20
Unsurprisingly, many people are criticising the duo for not defending Black Widow against sexism, particularly when Marvel is heavily white male dominated....
Renner posted a photo of himself with Johansson yesterday, perhaps in a bid to make amends for his derogatory remarks about her character.
Avengers: Age of Ultron was released in UK cinemas on Thursday and has been met with mixed reviews.
Register for free to continue reading
Registration is a free and easy way to support our truly independent journalism
By registering, you will also enjoy limited access to Premium articles, exclusive newsletters, commenting, and virtual events with our leading journalists
Already have an account? sign in
Join our new commenting forum
Join thought-provoking conversations, follow other Independent readers and see their replies