'Jealous' Cuba Gooding Jr steals a kiss from Stephen Fry at the BAFTAs 2015
The Selma star felt left out of the host's lip-heavy opening speech
Jenn Selby
Monday 09 February 2015 10:23 Comments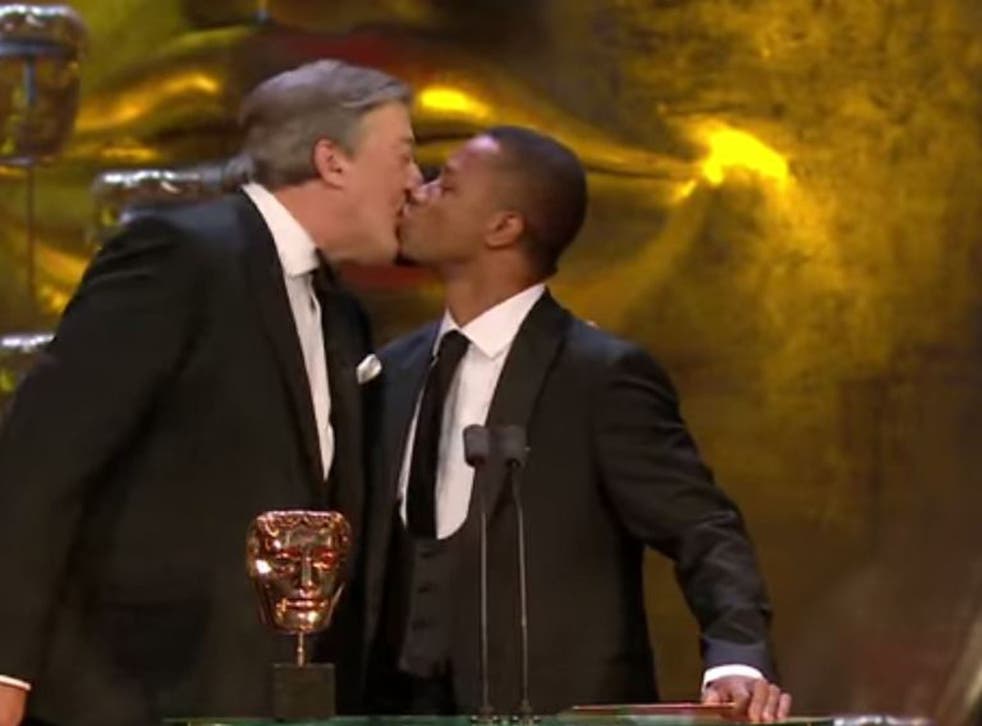 It seems Elliott Spencer wasn't the only one left green with envy by Stephen Fry's opening speech kiss-a-thon at the BAFTAs.
"I've seen what Ed Norton does on stage so I don't want him up here if you don't mind," the newly married actor joked midway through his annual monologue.
He then walked into his audience of film stars, and was delighted to be afforded the attention not just of Norton, who planted a kiss on one cheek, but from his Birdman co-star Michael Keaton as well.
"Oh, my God!" A flustered Fry cried.
"You've made a married man very happy. And another one very jealous."
The other one not being comic writer Spencer. But actually Selma star Cuba Gooding Jr.
Strutting onto the stage to introduce the Best Supporting Actress Award, Gooding Jr said: "Hello everyone, it's an honour to be here to present this award.
"However, before I do, can I say how deeply hurt I was that you didn't choose to kiss me earlier, Stephen?
"What about the black man?"
Baftas 2015 red carpet

Show all 21
Fry runs back onto the stage to kiss the actor's cheek, at which point Gooding Jr. turns and catches him on the lips.
Watch it above.
Register for free to continue reading
Registration is a free and easy way to support our truly independent journalism
By registering, you will also enjoy limited access to Premium articles, exclusive newsletters, commenting, and virtual events with our leading journalists
Already have an account? sign in
Register for free to continue reading
Registration is a free and easy way to support our truly independent journalism
By registering, you will also enjoy limited access to Premium articles, exclusive newsletters, commenting, and virtual events with our leading journalists
Already have an account? sign in
Join our new commenting forum
Join thought-provoking conversations, follow other Independent readers and see their replies