Band Aid 30: Lily Allen brands Do They Know It's Christmas 'smug' and says she 'prefers donating actual money'
Singer reveals she turned down 'grumpy' Bob Geldof's offer to take part in charity single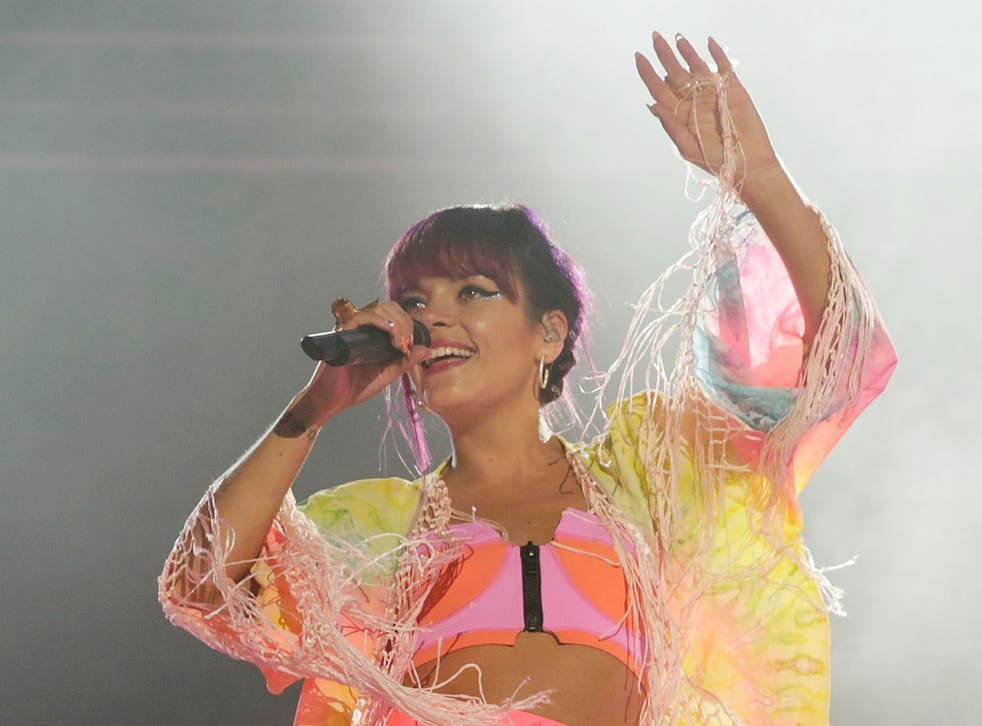 The singer Lily Allen has revealed that she turned down an offer to take part in Sir Bob Geldof's latest version of the Do They Know It's Christmas charity single – because it's too "smug".
Band Aid 30 has divided opinions among critics, musicians and the listening public – but it raised £1 million in five minutes when it debuted on the X Factor results show last Sunday.
Allen said that the 2014 incarnation of the controversial charity supergroup was like "the success club" for singers, and said that while she wasn't "above" it she felt "there's something a bit smug about it".
The 29-year-old is currently touring with her own album Sheezus, and made the comments during an interview for the Mail on Sunday's Event magazine.
She said: "I got an email asking me to do it. It's difficult to explain why I didn't do it without sounding like a complete ****.
"I prefer to do my charitable bit by donating actual money and not being lumped in with a bunch of people like that."
In pictures: Band Aid 30 artists arrive to record

Show all 16
Allen becomes the first star to publicly admit to snubbing the new Band Aid, produced to support the effort against the Ebola virus in west Africa.
There had been suggestions fellow chart-topper Adele did likewise – though her management has said only said she was "at no point confirmed" and that she would be "supporting Oxfam's Ebola appeal with a donation" instead.
"It's like the success club and I'm not really in that club," Allen said. "I don't think I'm above it all - I'm way below it. But there's something a bit smug about it."
She said she wasn't worried about offending Geldof, who was cut off in a recent Sky News interview for swearing at Band Aid critics.
"I actually don't mind Bob," Allen said. "He doesn't give a **** and he's grumpy like me."
Join our new commenting forum
Join thought-provoking conversations, follow other Independent readers and see their replies