Banksy not arrested: Internet duped by fake report claiming artist's identity revealed
Fear not, the street artist is still roaming free, spray can in hand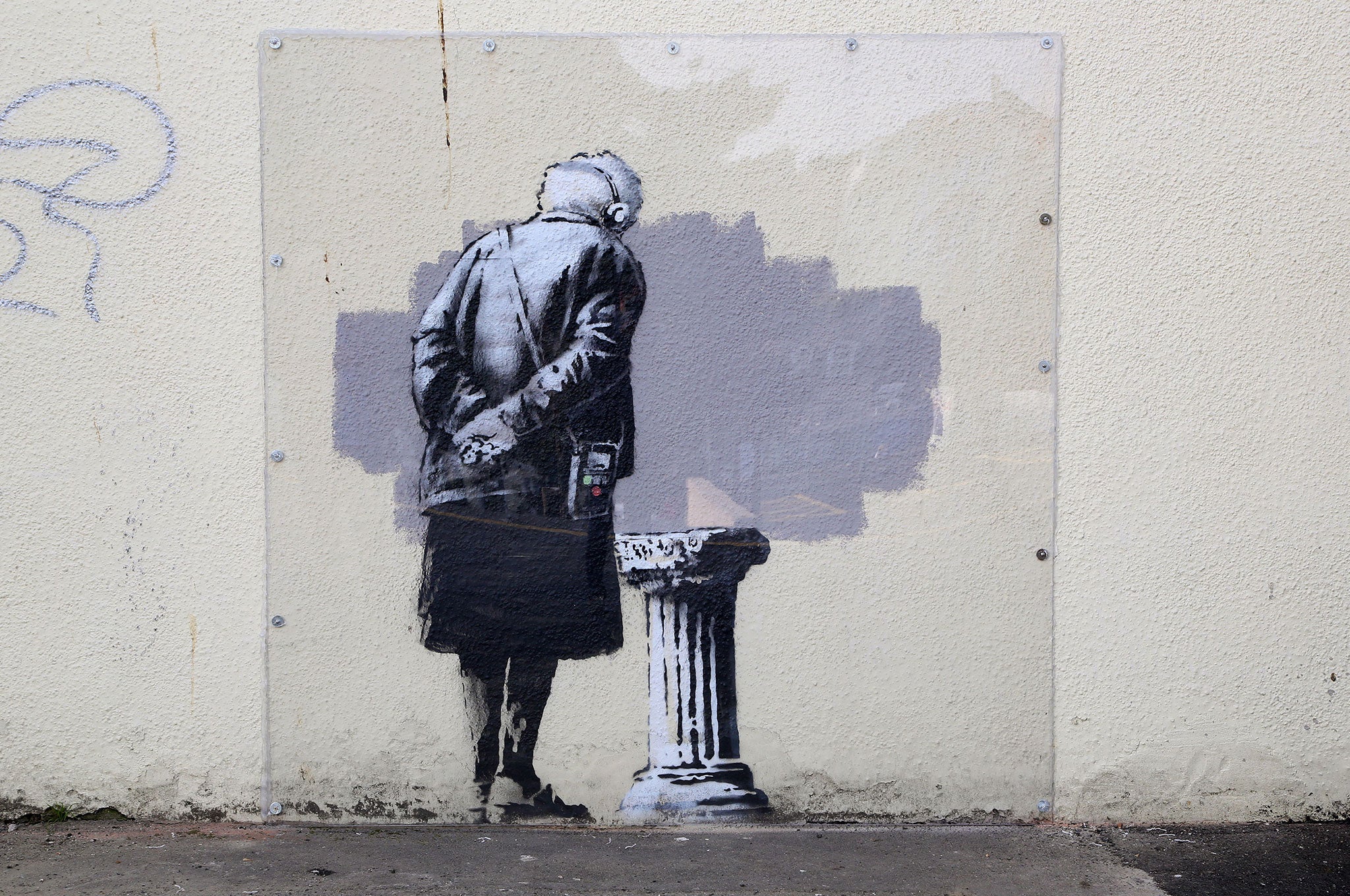 Banksy has not been arrested, despite a report stating the contrary.
"The Banksy arrest is a hoax," the street artist's publicist, Jo Brooks, told The Independent.
However, the prank seems to have duped the internet, with his name quickly trending on Twitter.
A false story, published on US website National Report, alleged that the identity of the British street artist had finally been revealed and he had been arrested by London's Metropolitan Police and is being held "without bail on charges of vandalism, conspiracy, racketeering and counterfeiting".
The story claimed that Banksy's London art studio had been raided, where "thousands of dollars of counterfeit money along with future projects of vandalism" were found, along with ID thought to belong to the famed anonymous street artist, which allegedly identified him as Liverpool-born Paul Homer.
Banksy's New York residency
Show all 14
Nonetheless, the joke struck a nerve with Louise Mensch, who fell wholeheartedly for the 'news' and chastised the police for arresting the street artist and not focusing on other more pressing issues.
After she was notified that the report was, in fact, a prank, she quickly apologised to the police.
Fear not world, Banksy is still roaming free, spray can in hand.
Join our commenting forum
Join thought-provoking conversations, follow other Independent readers and see their replies