How Barack Obama explained Donald Trump's win to his daughters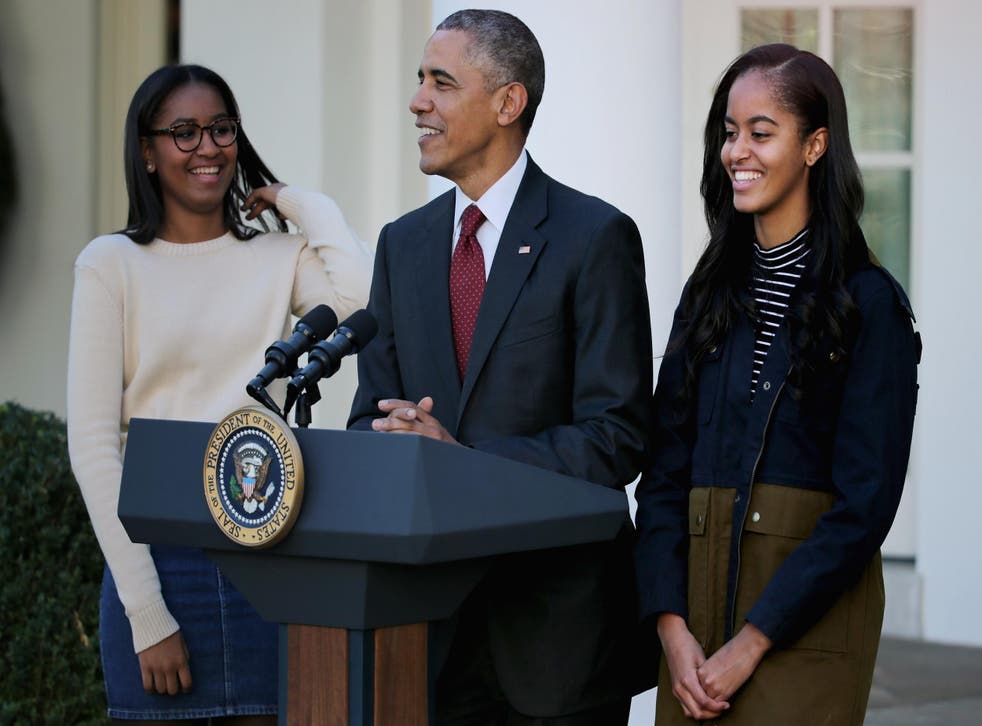 After Donald Trump's shock election win, one of President Barack Obama's jobs involved putting at ease the Hillary Clinton supporters throughout the US who were disappointed with the result.
The day after, he offered the President-elect his congratulations and in a press conference said the "presidency and the vice presidency is bigger than any of us" and said he was committed to maintaining a smooth transition between presidents. The two then had a meeting which President Obama insisted was "excellent".
Privately, he had another message for his daughters Malia, 18, and Sasha, 15, after they witnessed the defeat of the first female presidential candidate.
2015 in pictures from the White House

Show all 25
The president said he reminded them of their job to fight for people and encouraged them not to worry about an "apocalypse" but strive to move forward.
"What I say to them is that people are complicated," Mr Obama told the New Yorker. "Societies and cultures are really complicated… This is not mathematics, this is biology and chemistry. These are living organisms and it's messy. And your job as a citizen and as a decent human being is to constantly affirm and lift up and fight for treating people with kindness and respect and understandings.
"And you should anticipate that at any given moment there's going to be flare-ups of bigotry that you may have to confront, or may be inside you and you have to vanquish. And it doesn't stop… You don't get into a fetal position about it. You don't start worrying about apocalypse. You say, 'Ok, where are the places where I can push to keep it moving forward'.
Meanwhile, the girl's mother Michelle has been consistently touted as a 2020 presidential candidate by disappointed Clinton supporters. However, both the First Lady and the President have repeatedly denied she would want the presidency.
Join our new commenting forum
Join thought-provoking conversations, follow other Independent readers and see their replies