Belle Gibson: The health food blogger admits she lied about having terminal brain cancer
The lifestyle writer built an empire around her claim that she cured cancer with healthy food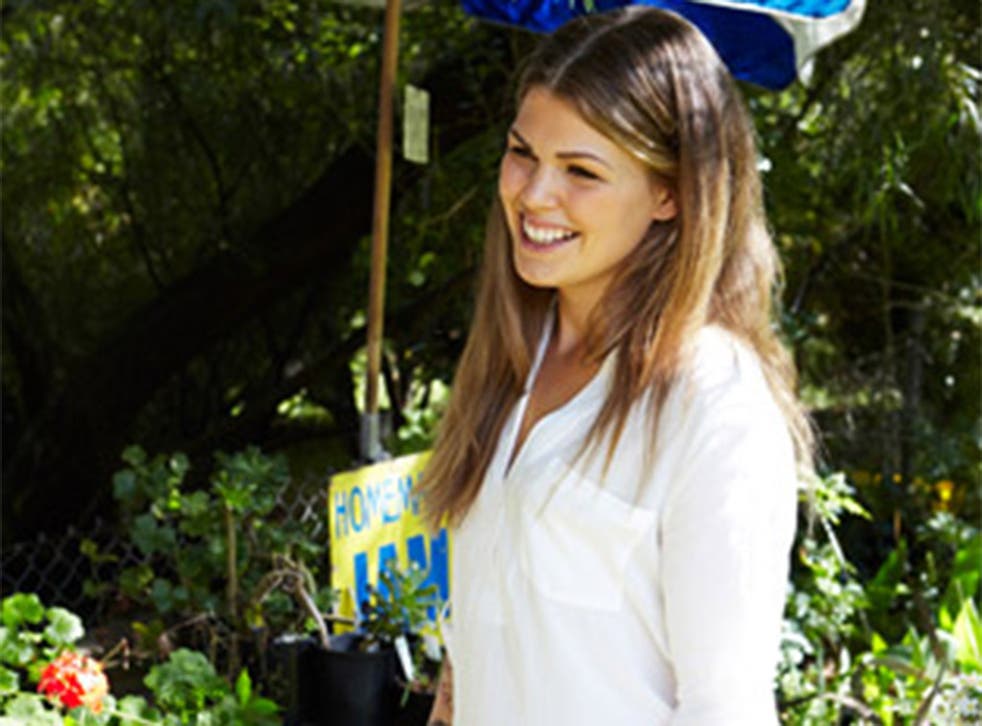 Belle Gibson, the Australian blogger who amassed a huge fanbase after telling people she cured terminal brain cancer by following a vegetable-heavy diet, has admitted she faked her illness.
Gibson finally admitted: "No. None of it's true."
The 26-year-old had gained an enormous social media following after speaking emotionally about her struggle with the illness, and was due to release a book with Penguin and an app, both called The Whole Pantry.
Publication was halted when doubts about Gibson's illness surfaced after she failed to donate $300,000 from the app sales to charity as she had previously promised.
"I am still jumping between what I think I know and what is reality," she explained to The Australian Women's Weekly. "I have lived it and I'm not really there yet,"
"I think my life has just got so many complexities around it and within it, that it's just easier to assume [I'm lying]," she said.
"If I don't have an answer, then I will sort of theorise it myself and come up with one. I think that's an easy thing to often revert to if you don't know what the answer is."
In an old interview, Gibson claimed the "power of fruits [and] vegetables" helped her overcome a terminal cancer diagnosis, which she said had left her with just six weeks to live.
In the latest interview, Gibson claimed that her difficult upbringing was a factor in her lying about having cancer.
"When I started school, my mum went: 'My daughter is grown up now'. All of a sudden I was walking to school on my own, making school lunches and cleaning the house every day," she said.
"It was my responsibility to do grocery shopping, do the washing, arrange medical appointments and pick up my brother. I didn't have any toys."
She declined to name her mother in the interview, and said they were estranged.
Gibson, who is mother to a four-year-old boy, had said she was given the first devastating diagnosis of the brain tumour in 2009 and in July 2014 went on to claim she had cancer of the blood, spleen, brain, uterus and liver. Her inspiring story captured the imagination of the public, because she said she had beaten her symptoms with healthy eating and holistic treatments.
During interviews, people would often remark on how healthy she looked despite her illness.
The Whole Pantry speaks of a "'back to basics' approach to nutrition; natural medicine and healing, fitness, wellbeing and environmental sustainability". Gibson credited a gluten-free diet full of fresh fruit and vegetables, using very few dairy products. Recipes include "detox water" and quinoa, almond and ricotta "meatballs" with courgette pasta.
Some of Gibson's unhappy customers, who had paid $3.79 to download the app, have asked for their money back following the deception.
Register for free to continue reading
Registration is a free and easy way to support our truly independent journalism
By registering, you will also enjoy limited access to Premium articles, exclusive newsletters, commenting, and virtual events with our leading journalists
Already have an account? sign in
Register for free to continue reading
Registration is a free and easy way to support our truly independent journalism
By registering, you will also enjoy limited access to Premium articles, exclusive newsletters, commenting, and virtual events with our leading journalists
Already have an account? sign in
Join our new commenting forum
Join thought-provoking conversations, follow other Independent readers and see their replies