Bernie Ecclestone's wife was sent video of woman being beheaded after her mother was kidnapped
Kidnappers threatened to decapitate Bernie Ecclestone's mother-in-law and send her head home 'in a shopping bag'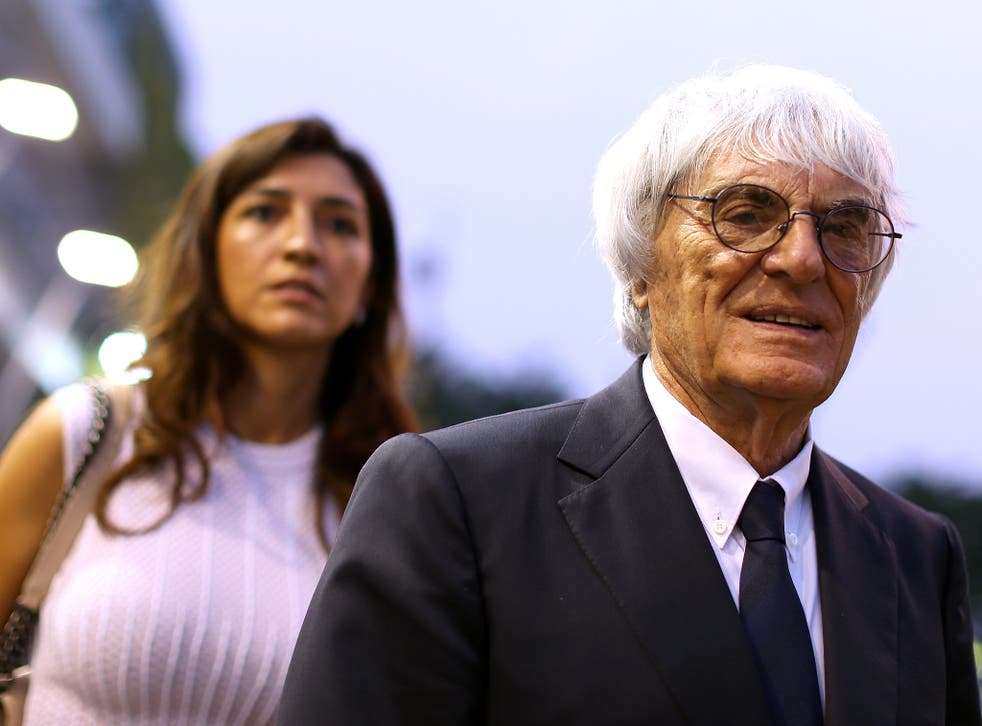 Kidnappers who demanded £28m for the return of F1 boss Bernie Ecclestone's mother-in-law threatened to send her head home in a shopping bag if they were not paid.
Aparecida Schunck was taken hostage by two men on July 22 who burst into her home in Sao Paulo.
The gang behind the kidnapping sent the family a video of an unknown woman being decapitated and said they had two days to pay the ransom.
According to The Sunday Times, Mr Ecclestone's wife, Fabiana Flosi, rejected advice from professional negotiators and decided to work closely with the Sao Paulo police, who she said were "straight, professional and… my best and only hope."
On the day of the kidnapping, neighbours alerted by screaming took down the number plate of a Ford Fiesta leaving Ms Schunck's house, and alerted the police.
Using CCTV, the police found the car abandoned an hour later and were able to take fingerprints which gave them the identities of two men who were known to the police as petty criminals.
"I listened to the police in Sao Paulo and after talking to friends, realised that they have a good record. I decided to trust them," Ms Flosi told the Sunday Times.
The police told Ms Flosi to remain in London, and "under no circumstances are you to consider paying any money".
Her husband, Mr Ecclestone, is worth an estimated $3.1bn (£2.37bn), but said he would not have paid the ransom.
"All my friends know that I wouldn't pay a penny for a mother-in-law," the 85-year-old reportedly jested, adding: "Although I'd say she's a good mother-in-law."
World news in pictures

Show all 50
The kidnappers are believed to have devised the plan with a former helicopter-pilot who had worked for Mr Ecclestone and Ms Flosi as recently as 2014, but lost his job after he "nicked a helicopter", according to Mr Ecclestone.
Four days after the abduction, one of the kidnappers was identified in a hospital where he was seeking treatment for a broken leg sustained in a motorcycle crash.
Police then followed him to the address where the gang was holding Ms Schunck, and arrested him. With the injured kidnapper's co-operation, police subsequently stormed the flat and rescued Ms Schunck.
Register for free to continue reading
Registration is a free and easy way to support our truly independent journalism
By registering, you will also enjoy limited access to Premium articles, exclusive newsletters, commenting, and virtual events with our leading journalists
Already have an account? sign in
Register for free to continue reading
Registration is a free and easy way to support our truly independent journalism
By registering, you will also enjoy limited access to Premium articles, exclusive newsletters, commenting, and virtual events with our leading journalists
Already have an account? sign in
Join our new commenting forum
Join thought-provoking conversations, follow other Independent readers and see their replies