Bernie Ecclestone says Vladimir Putin should run Europe as Formula One boss backs Brexit
'He does what he says he's gonna do, he gets the job done,' says Ecclestone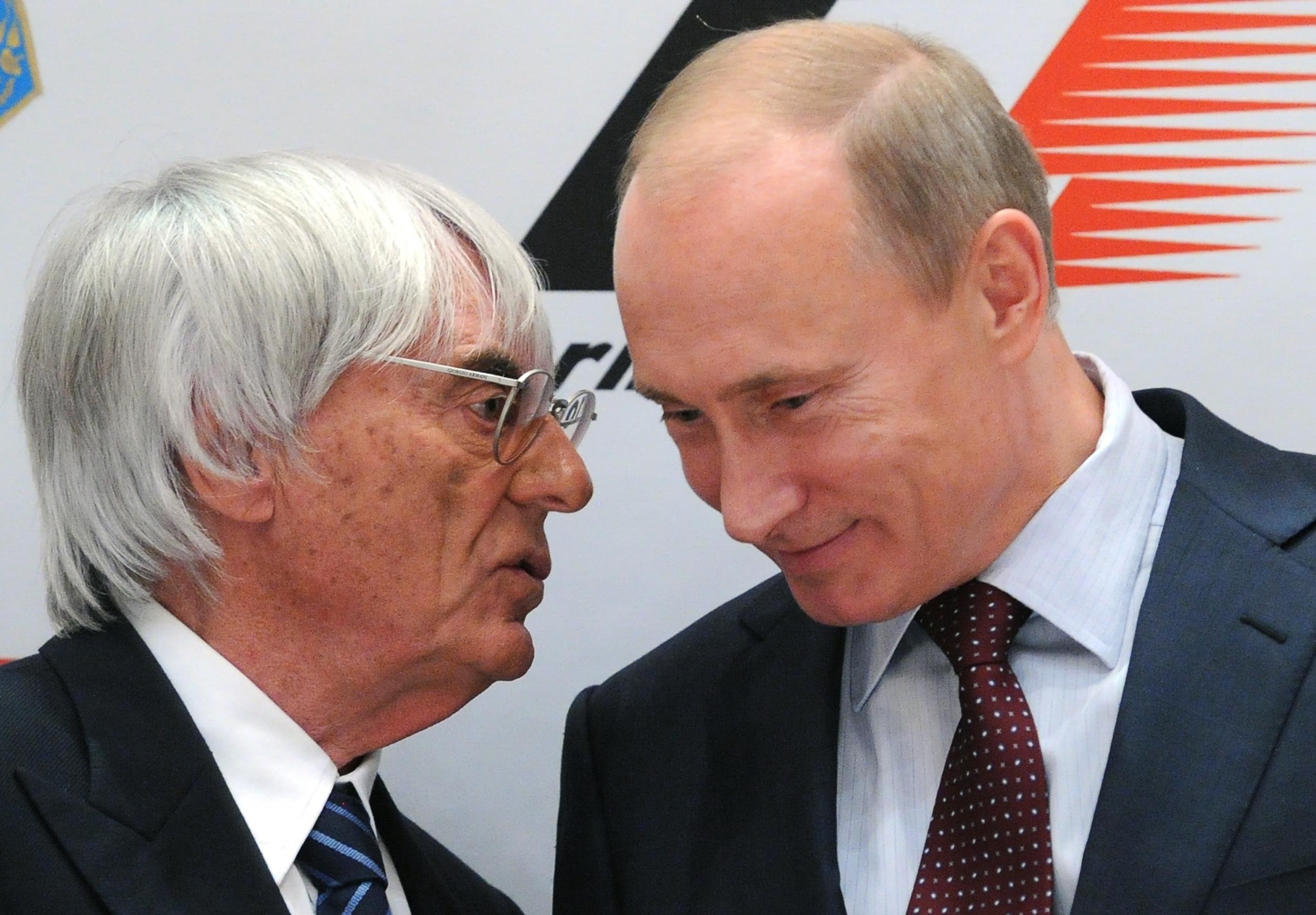 Bernie Ecclestone has called for Britain to leave the European Union and suggested Vladimir Putin should run Europe.
The pro-Brexit Formula One boss suggested Europe "should get rid of Brussels" and instead let the Russian president run Europe.
Eccelstone was speaking with WPP CEO Martin Sorrell during an Advertising Week Europe event when he praised Putin's approach to leading Russia, according to a report by Business Insider UK.
"He does what he says he's gonna do, he gets the job done. I mean people don't understand exactly what he wants to do ... First he wants to put Russia back to what it was, that's basically the most important thing for him," said Ecclestone.
People news in pictures
Show all 18
But while Ecclestone supports an EU exit, he said he probably won't vote in the forthcoming referendum in June.
The billionaire also praised Putin in an interview with The Daily Mail in February, saying he should be in charge of Europe.
"He's the guy who should run Europe. He will sort out this other business that is going on in Syria. The good thing is that he does what he believes to be right and he stands by it. It's hard to talk him out of anything," said Ecclestone.
Join our commenting forum
Join thought-provoking conversations, follow other Independent readers and see their replies