Bernie Sanders: Donald Trump is 'pathological liar'
'He changes his mind every single day'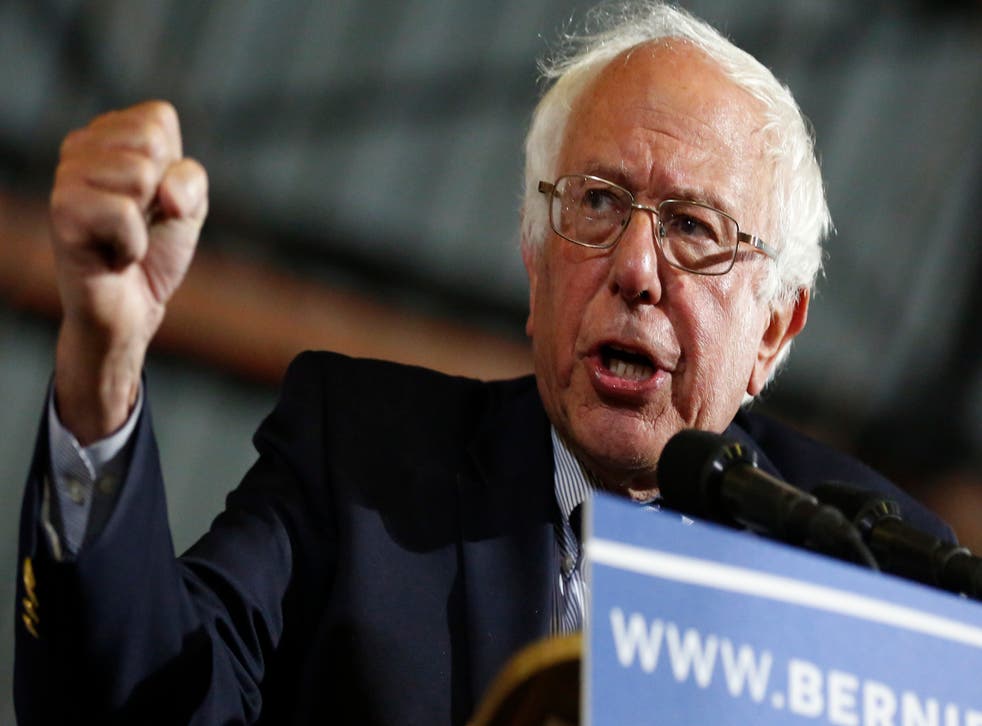 Bernie Sanders has branded US President-elect Donald Trump "a pathological liar".
The Vermont senator, who ran against Hillary Clinton to be the Democratic presidential nominee, told MSNBC Mr Trump "changes his mind every single day".
He said: "What do you do when you have a President-elect, soon to be President, who – and I say this not happily but I think most people who observe him would agree – is a pathological liar who changes his mind every single day?
"The answer - I am working very hard on this, and we need the help of the American people obviously - is to build a movement of millions of people who actually are following reality.
"That's the challenge. Real change in this country – I am more and more convinced of it – is not going to come from Capitol Hill, it's going to come from grassroots America."
The left-wing senator has been a vocal critic of the President-elect following the billionaire businessman's shock victory over Hillary Clinton in the 8 November election. Mr Sanders has previously suggested some of the claims made by the President-elect are "delusional" and "totally insane".
Mr Trump has been accused of making a number of untrue accusations in recent weeks.
Last month he claimed the presidential election had been undermined by "millions of people who voted illegally" but refused to provide evidence to support his claims, leading the New York Times to brand him a "liar".
He has previously claimed Barack Obama is a secret Muslim who was born outside the US, said climate change is a "hoax…invented by the Chinese" and suggested during the Republican primary contest that the father of rival Ted Cruz had been involved in the shooting of President John F Kennedy.
Donald Trump's most controversial quotes

Show all 14
The Independent has contacted Mr Trump's team for comment.
Mr Sanders, who is 75 and has been a senator since 2007, has become a leading Democrat figure after losing the party's presidential primary to Mrs Clinton in a race that proved to be much closer than many commentators expected.
The Vermont senator built up a large support base among left-wing Democrats and beat Mrs Clinton in a number of states she was expected to win easily.
Following Mr Trump's surprise election as the next US President, Mr Sanders was appointed to a senior leadership position among Democrats in the US Senate.
The President-elect is currently on a victory tour of the states that delivered him victory last month. He is also in the process of finalising appointments to his Cabinet in advance of his inauguration as President on 20 January.
Register for free to continue reading
Registration is a free and easy way to support our truly independent journalism
By registering, you will also enjoy limited access to Premium articles, exclusive newsletters, commenting, and virtual events with our leading journalists
Already have an account? sign in
Register for free to continue reading
Registration is a free and easy way to support our truly independent journalism
By registering, you will also enjoy limited access to Premium articles, exclusive newsletters, commenting, and virtual events with our leading journalists
Already have an account? sign in
Join our new commenting forum
Join thought-provoking conversations, follow other Independent readers and see their replies