Beth Ditto officially weds her partner Kristin Ogata after gay marriage is legalised in Oregon
The Gossip singer and model thanked equal-rights campaigners as she married Kristin Ogata - and lobbied for rights to be extended across the US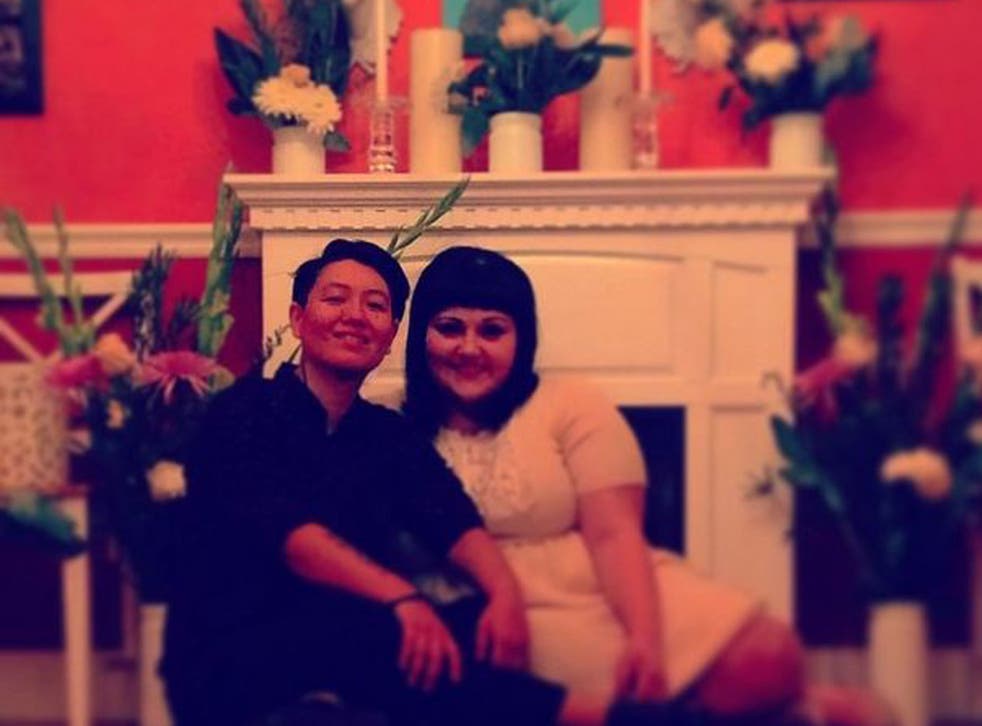 Beth Ditto and now-wife Kristin Ogata were finally able to marry legally, 18 months after their idyllic commitment ceremony in Hawaii.
The singer and campaigner announced the news on Facebook, saying: "Legally married finally, a year later! Thanks everyone who fought to make gay marriage legal in Oregon! In 2015, the whole US!"
On Instagram, she added: "HAPPPY NEW YEAR! Today I became an Ogata!!! It's official and legal!!!!!!!!!!!!!!!!!!!!!!!!!!!!!!!!!!!! Here's to 2015! Gooood f**king riddance 2014!!!! HELLLLLO BRIGHT FUTURE!"
The couple's first ceremony was in July 2013. Gay marriage was legalised in the state of Oregon in May 2014. Ditto and Ogata are said to have married on New Year's Eve.
The Gossip first made an impact in 2006.
Ditto has always been open about her sexuality, telling the Guardian: "I represent a scene. The homos and the weirdos know that our band is always going to be their friend. And at home, most of my friends play music and most of them are gay, and that's the truth. The old drummer of Gossip, she's the only straight girl I know. And every single one of her friends is gay. That's my scene."
In the US, gay marriage is now legal in 37 states after heavy campaigning from equal-rights groups.
Join our new commenting forum
Join thought-provoking conversations, follow other Independent readers and see their replies