Bill Cosby: The rise and fall of 'America's Dad'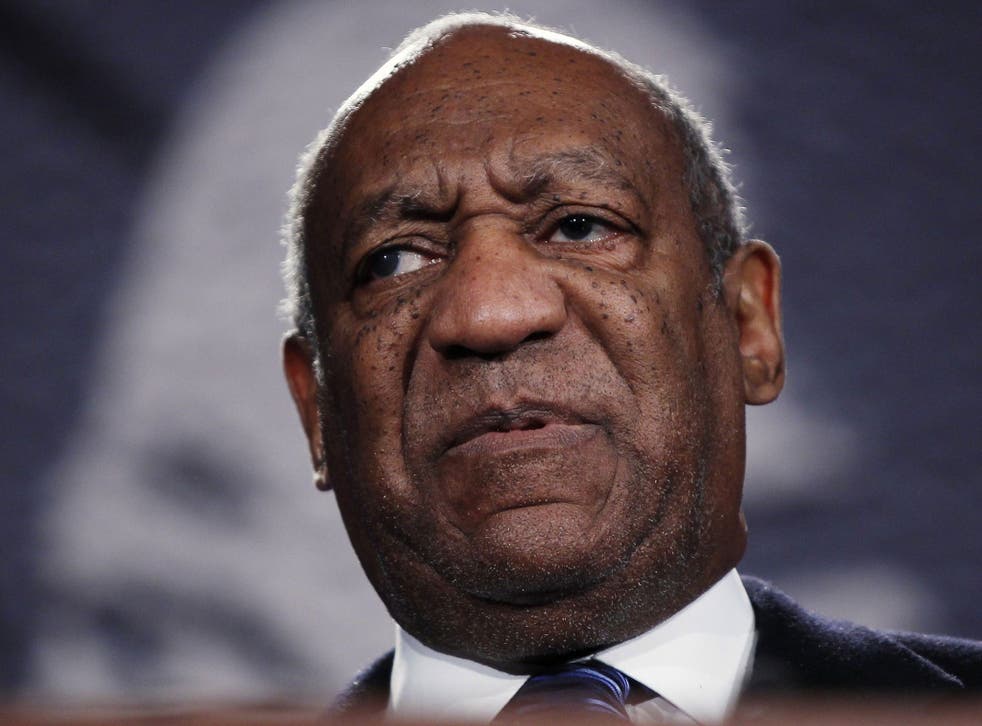 At the peak of his fame, Bill Cosby was considered a paragon of virtue – and a major contributor to racial progress in the US. But as his celebrated career comes to a close, the 78-year-old comedian seems destined to end it a pariah.
Mr Cosby, who over the past year has been accused of sexually abusing dozens of women stretching back to the 1960s, finally faced criminal charges today for the alleged 2005 sexual assault of Andrea Constand, a former employee at his alma mater, Temple University in Philadelphia. He has previously denied the allegation.
It has been a long fall from grace for the man once known as "America's Dad".
Mr Cosby grew up in Philadelphia and came to prominence in the early 1960s after leaving Temple to become a stand-up comedian. While other black comics of the era riffed on race, Mr Cosby's routines were largely comprised of funny stories from his childhood, to which he believed white audiences could relate equally, thus advancing race relations in a less confrontational fashion than his peers.
His onstage success earned Mr Cosby a leading role in the TV adventure series I Spy opposite Robert Culp, making him the first major black star on US television.
That fame led to a level of power and influence that is hard to overstate, especially after Mr Cosby created the role of middle-class family man Dr Cliff Huxtable on the smash hit sitcom The Cosby Show, which was one of the most successful shows on television during its eight-year run from 1984 to 1992.
Married to his wife Camille since 1964, Mr Cosby was seen as one of the few unimpeachable figures in American public life.
A public relations expert once famously said, "The three most believable personalities are God, Walter Cronkite, and Bill Cosby."
Yet he was a controversial figure within the black community even before any of the sexual assault allegations became public.
Obama comments on Bill Cosby rape allegations
Perhaps taking his role as America's Dad a little too seriously, he presented himself as a disciplinarian and public moralist.
In a 2004 address to the National Association for the Advancement of Coloured People (NAACP), known as the "Pound Cake Speech", he chided some African-American families for what he characterised as poor parenting, bad behaviour and a lack of responsibility.
Though the claims of sexual misconduct have come in a flood over the past year, they first emerged in 2005, when Ms Constand, who is now 42, accused Mr Cosby of having drugged and molested her at his home in Philadelphia that year.
At the time, the investigating district attorney said there was not enough evidence to pursue criminal charges, so Ms Constand instead filed a civil complaint against the comedian. Another 13 women reportedly offered to testify in her case, but the lawsuit was eventually settled out of court.
A decade ago, before the rise of social media, the allegations failed to make their way into the public consciousness. But in October 2014, when comedian Hannibal Buress described Mr Cosby as a "rapist" during a stand-up set in Philadelphia, the clip went viral.
Inspired by the response to Mr Buress's routine, one of Mr Cosby's alleged victims, Barbara Bowman, penned an account of her ordeal for the Washington Post, and the controversy exploded.
This summer, Ms Constand's case was reopened by prosecutors in light of the raft of other allegations, and the unsealing of damning testimony from her civil lawsuit.
Remarkably, until late 2014, Mr Cosby had been planning a career comeback, with a stand-up special set to be released on Netflix, and a new NBC sitcom in the works. Both were shelved indefinitely. Earlier this month, Mr Cosby sued several of his accusers for defamation, claiming that they had caused him a loss of earnings from the cancelled projects.
Those lost earnings may now be the least of his worries.