Bill Cosby: Janice Dickinson claims Cosby Show comedian plagued by sexual assault allegations 'raped me too'
Dickinson said Cosby had offered to 'help her with her career'
Tim Walker
Wednesday 19 November 2014 09:02 Comments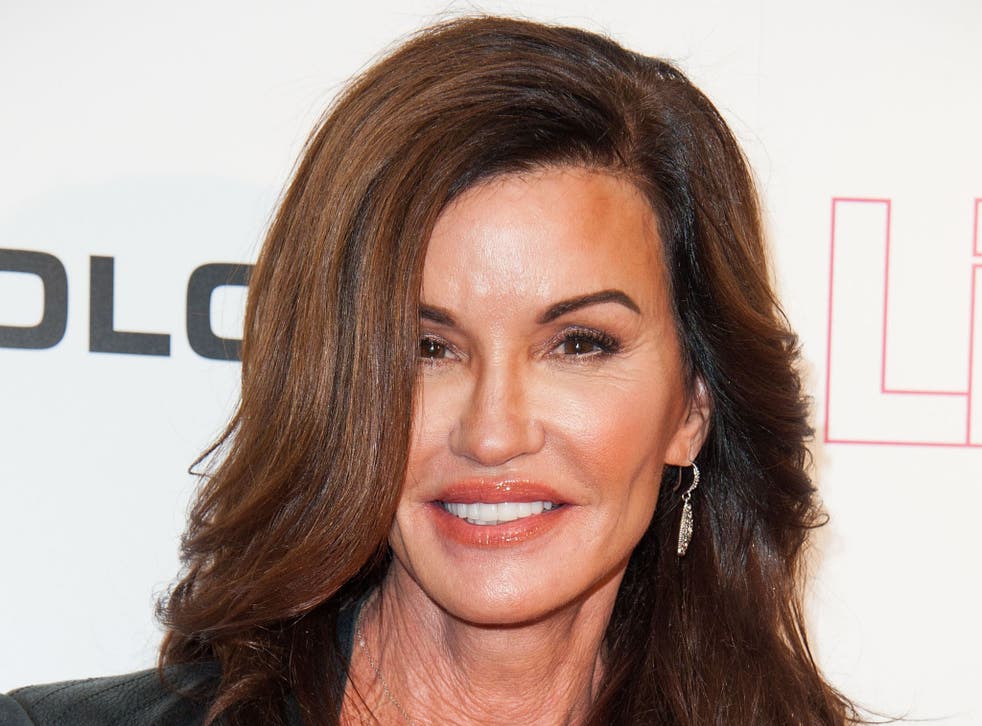 Supermodel Janice Dickinson has become the latest in a string of women to accuse comedian Bill Cosby of sexual assault. In an interview with Entertainment Tonight, Ms Dickinson, 59, alleged that Cosby had drugged and raped her in 1982, after he invited her to visit him at a hotel in Lake Tahoe, California, where he was performing a stand-up show.
Cosby has consistently strongly denied all the previous allegations, which his attorney has described as "bizarre".
In the interview, broadcast on Tuesday, Dickinson said Cosby, who is 77, had offered to help her with her career, and that during their meeting they discussed a possible role for her on his hit sitcom, The Cosby Show. He then offered her wine and a pill, she claimed, ostensibly to alleviate her period pains. "The next morning I woke up, and I wasn't wearing my pyjamas, and I remember before I passed out that I had been sexually assaulted by this man," she said.
"The last thing I remember was Bill Cosby in a patchwork robe, dropping his robe and getting on top of me. And I remember a lot of pain. The next morning I remember waking up with my pyjamas off and there was semen in between my legs."
Ms Dickinson's interview came on the heels of similar claims by two other women. Last week the Washington Post published an article by former model Barbara Bowman, in which she accused Cosby of having "drugged and raped" her in 1985, when she was 17.
Another alleged victim, publicist Joan Tarshis, said she was sexually assaulted by the comedian in 1969. In an account published on the website Hollywood Elsewhere, Ms Tarshis claimed Mr Cosby mixed her a drink at his studio bungalow, and she grew woozy and disoriented. "Through the haze I thought I was being clever when I told him I had an infection, and he would catch it, and his wife would know he had sex with someone. But he just found another orifice to use."
Shortly after Dickinson's interview was broadcast, the streaming service Netflix announced that it had postponed the release of Cosby's latest comedy special, Bill Cosby 77, which had been due to debut online on 28 November.

Dickinson suggested she had never spoken out about the alleged rape until now because, she said, "I was afraid of the consequences. I was afraid of being labelled a whore or a slut and trying to sleep my way to the top of a career that never took place." She added, "I want to talk about this now and I want to really support the other women who have gone through this."
When another woman, Andrea Constand, filed a lawsuit in 2005 claiming the comedian had drugged and molested her at his home in Philadelphia the previous year, 13 others reportedly offered to testify in the case, including Bowman. The suit was settled out of court, and the terms of the settlement were not disclosed.
Bill Cosby: Career in pictures

Show all 20
Cosby's lawyer, John Schmitt, released a statement at the weekend, describing the women's allegations as "decade-old" and "discredited", adding: "The fact that they are being repeated does not make them true. Mr Cosby does not intend to dignify these allegations with any comment."
Register for free to continue reading
Registration is a free and easy way to support our truly independent journalism
By registering, you will also enjoy limited access to Premium articles, exclusive newsletters, commenting, and virtual events with our leading journalists
Already have an account? sign in
Join our new commenting forum
Join thought-provoking conversations, follow other Independent readers and see their replies