Bob Geldof offers to take four refugee families into his home 'immediately' as he condemns humanitarian crisis as a 'f**king disgrace'
Thousands have died trying to reach Europe's shores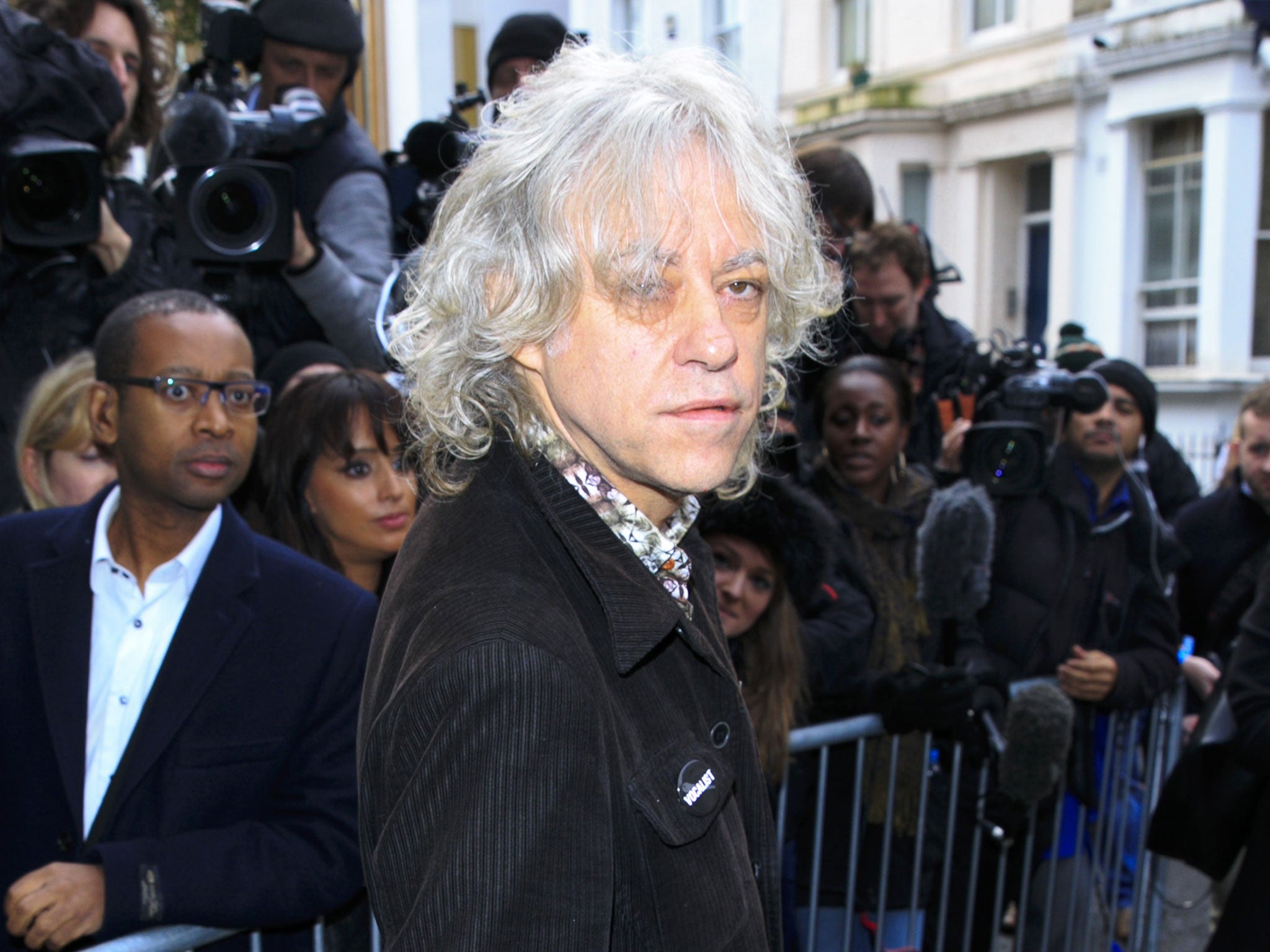 Bob Geldof has offered to take four refugee families into his London homes "immediately" as he reacted angrily to the inaction over the devastating refugee crisis.
The Boomtown Rats frontman launched into a passionate tirade as he was interviewed on RTE Radio, slamming the British Government's response thus far as a "f**king disgrace".
Almost four million people have been displaced by four years of civil war in Syria and thousands have died attempting to flee persecution globally by travelling to Europe. The number of Syrian refugees accepted by Britain so far is just 216 - a number so low they would all fit easily into one tube train.
Geldof said he looked down at the increasingly desperate situation with "profound shame".
"It is a monstrous betrayal of who we are and what we wish to be," he said."We are in a moment that will be discussed and impacted upon in 300 years time, a fundamental shift in the way the world has worked for the last, say, 600 years," he said.
"I can't stand what is happening. I cannot stand what it does to us."
"If there's a new economy there needs to be a new politics. There isn't and it's that failure of new politics that has led to this f***ing disgrace.
"This absolute, sickening disgrace."
The refugee crisis - in pictures
Show all 70
Geldof has raised thousands for humanitarian causes and has visited refugee camps in Lampedusa, where thousands of African migrants have arrived.
He went on: "I'm prepared - I'm lucky, I've a place in Kent and a flat in London - me and [partner] Jeanne would be prepared to take three families immediately in our place in Kent and a family in our flat in London, immediately, and put them up until such time as they can get going and get a purchase on their future."
A petition launched by The Independent after the harrowing image of the dead Syrian boy Aylan Kurdi emerged has galvanised the country into action, attracting more than 250,000 signatories from Britons and leaders across the political spectrum.
Mr Cameron responded to the overwhelming call for change by pledging to resettle thousands more refugees. However, he said Britain would only take refugees from camps in Lebanon, Jordan and Turkey, meaning those who made the perilous journey across the Mediterranean would not be relocated to the UK.
Geldof joins a number of prominent figures including JK Rowling, and authors such as Patrick Ness issuing a call for change.
Join our commenting forum
Join thought-provoking conversations, follow other Independent readers and see their replies