Bob Geldof speaks publicly for the first time since Peaches Geldof's death: 'Nigerian schoolgirls kidnapping is an excrescence of poverty'
The Irish musician addresses the kidnapping of 200 Nigerian schoolgirls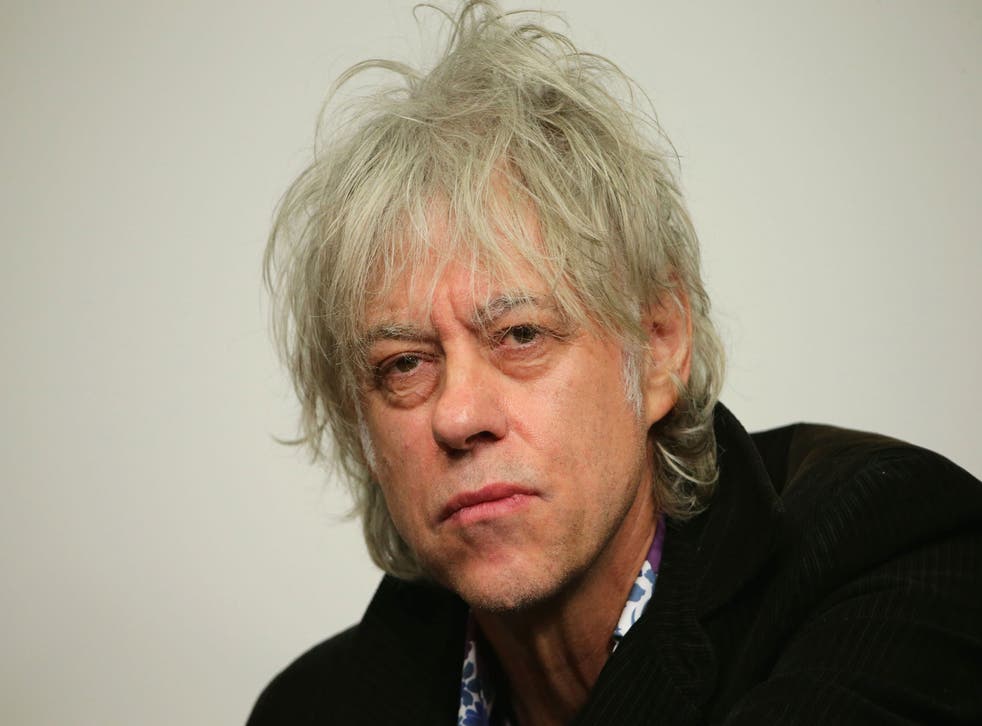 Bob Geldof has talked publicly for the first time since the death of his daughter, Peaches, as he discusses the kidnapping of 200 school girls by Islamist militant group Boko Haram.
The Boomtown Rats singer spoke to Jon Snow as part of a Channel 4 interview.
The girls were taken from their school in Chibok, north-east Nigeria, on April 14. Boko Haram opposes 'Western education', including the education of girls, and most schools in the area had been closed amid security concerns.
A further eight school girls were abducted from a Nigerian village by the group this week.
The leader of the group, Abubakar Shekau, has threatened to sell the captives as slaves for £7. Nigerian Police are now offering a £180,000 reward to anyone who can help them find the missing children.
Geldof believes that the root of the terror in Nigeria stems from poverty and discontent.
"Boka Haram is an excrescence of poverty, as famine is, as hunger is, as corruption is, as war is, as lack of education and health is," he said.
"If you've got a job and you've got some stature, some dignity and you have a family, then you don't pick up a gun. If the only way of earning any money whatsoever is to take a gun and direct it at a target…"
He dismissed the current media campaigns launched urging military intervention to recover the girls – with supporters including Malala Yousafzai, Michelle Obama and Hillary Clinton.
"The problem with media like this is that everyone wants to do something, but sometimes you just can't. There is a great feeling of frustration," he continued.
"The response is 'What else is there for us to do?' I don't mean how to occupy their time. I mean how can they make a living? How can they achieve status? How can they get dignity? If the only dignity they have is adhering to some preposterous logic that Al Qaeda gives them, then people will do that in desperation. It's not an excuse. It is repulsive what's happening, but it is an explanation."
The singer – who recently got engaged to French actress Jeanne Marine - called for a "more equitable distribution of Nigeria's vast wealth". He said horrific situations like the kidnapping will continue to happen, unless poverty is addressed.
"Africa is growing really rapidly and it will go through dreadful growing pains and you're looking at one of them. It is outrageous to the end. There's a growing sense of anger. It's present every night on your show," he told Snow, "of people being discontent with what's happening."
He believes that the children are still alive.
"Pray the girls are found, pray the girls are ok," he said. "I imagine that if they'd been killed we'd know about it. If it suits them, they'd kill them without compunction, but they want to create outrage."
Yesterday, it was announced that the US government has sent security and military experts to Nigeria to help with the search for abductees. A team of experienced military officials and those with expertise in hostage situations will be set up in the Nigerian capital of Abuja and coordinate various activities with the aim of tracking down and retrieving the girls.
Read more: The world's media have failed kidnapped schoolgirls
Boko Haram's hostage threats
Boko Haram abduct eight more school girls
Join our new commenting forum
Join thought-provoking conversations, follow other Independent readers and see their replies