Bono 'extremely lucky' to avoid plane crash after door falls off private jet mid flight
The U2 musician was making a two-hour trip from Dublin to Berlin on board a Learjet 60 D-CGEO with four friends when the incident reportedly happened
Jenn Selby
Thursday 13 November 2014 11:11 Comments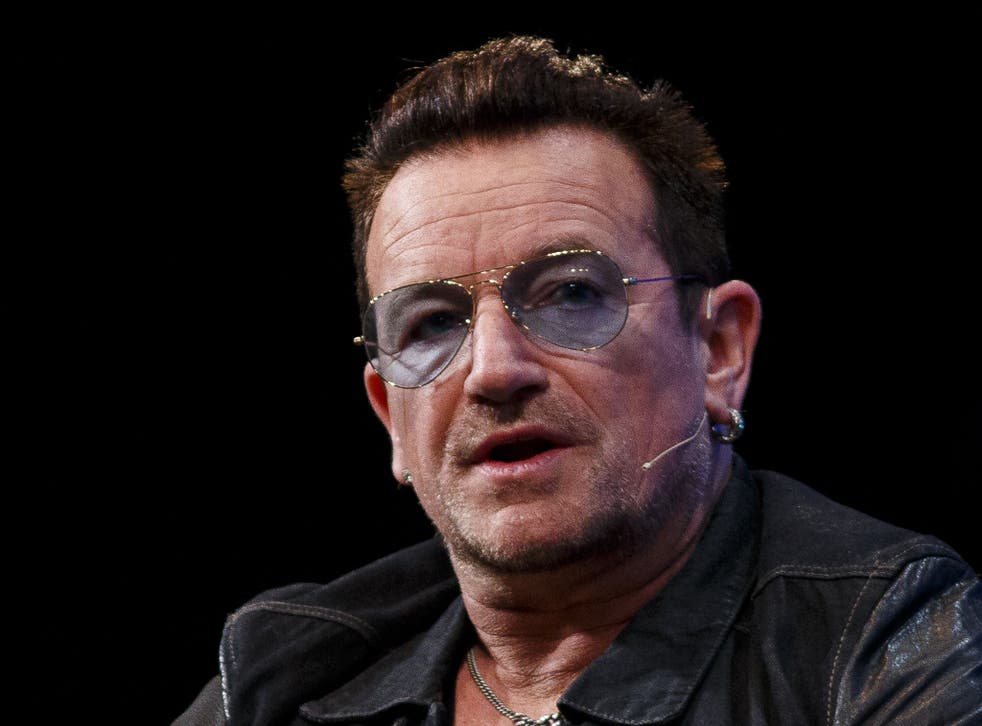 Bono apparently "cheated death" after a mid-air accident saw the door completely torn away from the plane he was travelling in.
The U2 musician was making a two-hour trip from Dublin to Berlin on board a Learjet 60 D-CGEO with four friends heading to the Bambi International Music awards when the incident reportedly took place.
His bandmates Larry Mullen, the Edge and Adam Clayton were not on board, and were set to travel separately to the awards show last night. Bono had apparently flown ahead of them to attend a diplomatic event with Gerd Mueller, the German minister of economic cooperation and development.
However, when the aircraft reached the German coast, the tailgate at the rear of the plane became detached.
"He was extremely lucky, the plane could have gone down" a source is quoted in the Irish Daily Mail as saying.
"About an hour into the journey they heard a big thud coming from the rear of the plane.
"They were startled for a bit but they continued on and made the descent into Berlin airport.
"When they landed they were horrified to learn that the compartment at the rear of the plane had completely detached.
"The entire door along with Bono and his companions' luggage had fallen out mid-air. They don't know if the door and the contents landed over water or land but they were extremely lucky.
"They were at an altitude where anything could have happened and they are all feeling very lucky to be alive."
Authorities at the airport in Berlin confirmed to the publication that the jet had landed with a damaged tailgate.
"It is up to the police to make an investigation and to check exactly what has happened," Ralf Kunkel, head of press at Berlin Airport Authority, said Kunkel added that there had been reports that a piece of the aircraft had landed in the Brandenburg near the German capital.
A spokesperson for Bono is yet to respond to request for comment.
Register for free to continue reading
Registration is a free and easy way to support our truly independent journalism
By registering, you will also enjoy limited access to Premium articles, exclusive newsletters, commenting, and virtual events with our leading journalists
Already have an account? sign in
Join our new commenting forum
Join thought-provoking conversations, follow other Independent readers and see their replies