Bono hails Ireland's controversial business tax laws: 'Tax competitiveness has brought the only prosperity we've known'
The U2 frontman, currently in a business partnership with technology giants Apple, praised Ireland's 'business friendly' tax avoidance policy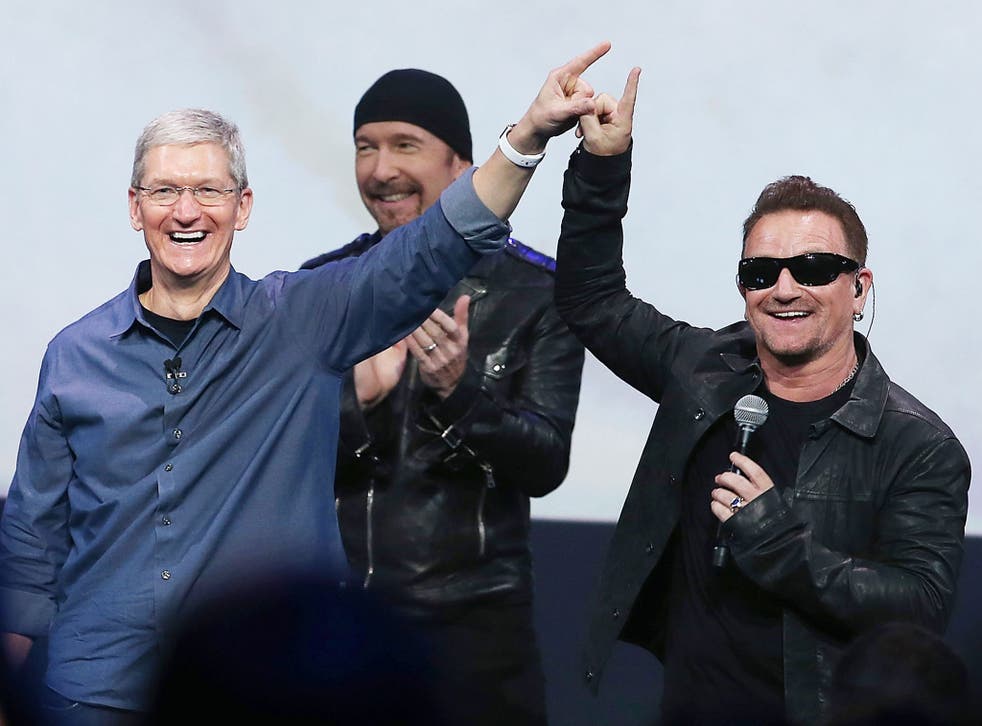 Bono, the self-styled Robin Hood of rock, has defended Ireland's controversial policies on business taxes.
The U2 frontman said he believes large companies that avoid paying billions in taxes bring prosperity, rather than harm the economic growth of the country.
Large companies like Apple, whose tax deals made with Ireland between 1991 and 2007 have been closely examined by the European Commission of late.
The EC has since issued the technology giant – who recently teamed up with U2 to infect millions of iTunes users with their new album Songs of Innocence to celebrate the launch of the iPhone 6 – with a warning that they could be required to pay back billions of backdated tax.
Naturally, Bono was quick to defend his current business partners.
"We are a tiny little country, we don't have scale, and our version of scale is to be innovative and to be clever, and tax competitiveness has brought our country the only prosperity we've known," he told the Observer.
"We don't have natural resources, we have to be able to attract people."
Because of its generous tax allowances, he added, Ireland has reaped the benefits of "more hospitals and firemen and teachers because of [the tax] policies".
True to the musician's word, Apple does employ 4,000 people in its manufacturing plant in Cork – its largest and only factory of scale outside of the United States.
However, fans of the singer may be surprised by his seeming change of tact on the issue of corporate tax avoidance – Bono was nominated for a Nobel Peace Prize in 2003 for his campaign to alleviate world debt.
Apple has paid an average tax rate of 2.5 per cent over the past five years, despite turning over a profit of around $109billion.
This is a fraction of Ireland's standard tax rate of 12.5 per cent.
Join our new commenting forum
Join thought-provoking conversations, follow other Independent readers and see their replies