Cate Blanchett on having had 'many' female partners - and why she doesn't feel the need to label her sexuality
The actor said that she had had 'many' relationships with women
Helen Nianias
Wednesday 13 May 2015 11:08 Comments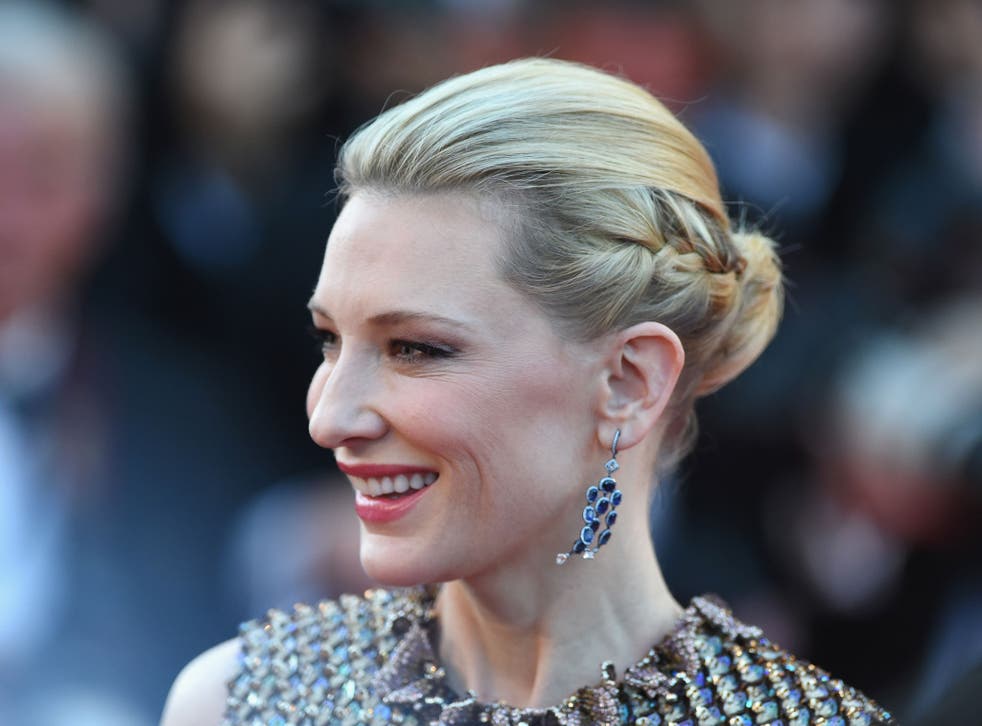 Cate Blanchett has long been an impressive voice for female equality in Hollywood. Now the actor has won legions of new fans by admitting she's had lesbian relationships, but doesn't think it's a big deal.
While promoting film Carol - in which Blanchett plays a woman who has an affair with a woman - she admitted that she could relate to the character.
When Variety asked if she had had female partners herself, Blanchett answered: "Yes. Many times."
But Blue Jasmine star Blanchett - who is now married and has four children - never wove the experiences into a greater narrative about "her sexuality", saying: "I never thought about it."
She added: "I don't think Carol thought about it."
Bechdel Test Pass/Fails

Show all 10
The film is set in the 1950s, and Blanchett read "a lot of girl-on-girl books from the period" to prepare for the role.
Blanchett also discussed the Hollywood pay gap, which has become a major talking point since the Sony email leaks.
The hacked messages revealed that hugely respected female actors were being paid a huge amount less than their male co-stars. Charlize Theron reportedly had to fight to achieve the same pay as The Huntsman co-star Chris Hemsworth, and the women in American Hustle - Jennifer Lawrence and Amy Adams - were apparently paid a good deal less than the men who acted alongside them.
"We have to push forward," Blanchett said. "What industry has parity pay for women? None. Why would we expect this industry to be any different?"
She also argued that a lack of engaging films targeted at women was letting viewers down.
"It's not serving the audience," she said. "People want to see good films. We should have equal access to the multiplexes."
"It was so hard [to make Carol]", she revealed. "Midrange films with women at the center are tricky to finance. There are a lot of people laboring under the misapprehension that people don't want to see them, which isn't true."
Blanchett has long rolled her eyes at the way high-profile women are treated by journalists.
Talking about the inane questions female actors are subjected to on the red carpet, she said: "The way women are asked about those red carpet moments. Oh my God. It's just a dress!"
In the interview with Harpers Bazaar Australia, Blanchett joked: "Next it will be: 'What brand tampon are you wearing?'"
She infamously once told off E!'s cameras on the red carpet for panning up and down her body.
Register for free to continue reading
Registration is a free and easy way to support our truly independent journalism
By registering, you will also enjoy limited access to Premium articles, exclusive newsletters, commenting, and virtual events with our leading journalists
Already have an account? sign in
Join our new commenting forum
Join thought-provoking conversations, follow other Independent readers and see their replies