Charles Macintosh: Chemist who invented the world-famous waterproof raincoat
Google has celebrated the life of the Scottish inventor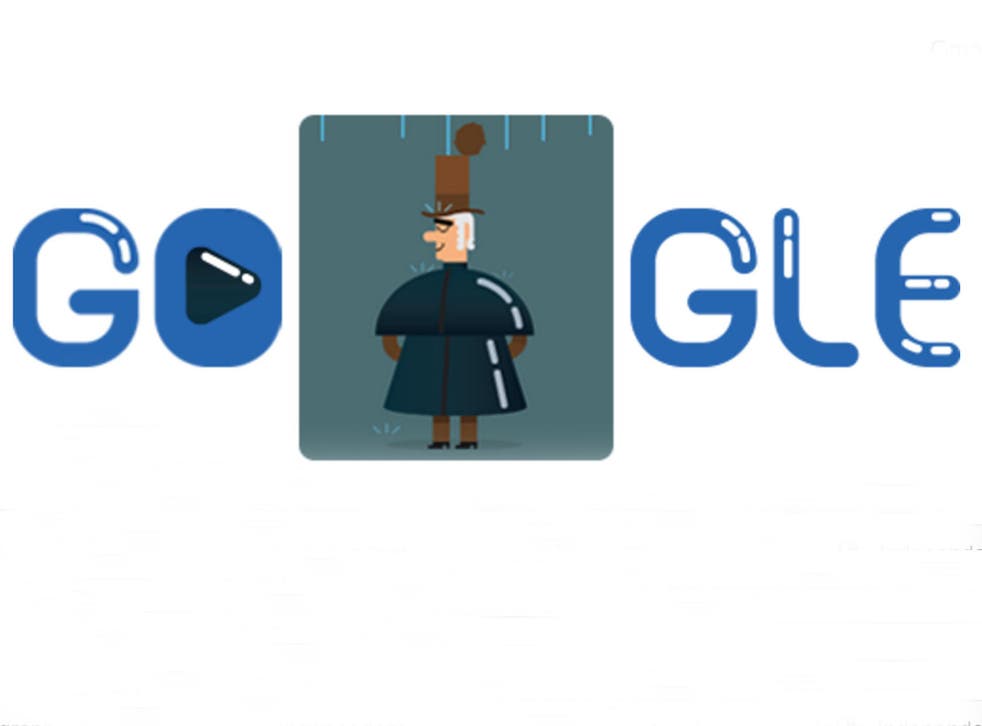 First sold in 1824, the Macintosh coat is named after its Glaswegian inventor, Charles Macintosh. He designed one of the first waterproof fabrics by rubberising sheets of material in his textile factory.
On what have been his 250th birthday, he has now been honoured with his own Google Doodle.
From humble beginnings
He was born in Glasgow in 1766 and, though he started life as a clerk, he was a keen chemist in his spare time and resigned his clerkship to take up the manufacture of chemicals.
In 1823, while trying to find uses for the waste products of gasworks, Macintosh noted that naphtha - one of the by-products of tar – was able to dissolve India rubber.
Design difficulties and disputes
Taking the rubber coating and placing it between two pieces of wool cloth, he was able to create a fabric that could get wet on the outside, but protect the wearer from water.
He patented his invention in 1824, after which factories began to produce the new "Mackintosh" – now spelt with a "k" – fabric.
However, it suffered from a number of teething problems. In the process of stitching the garments tailors puncture the fabric allowing the rain to get in. They also became stiff in winter and sticky in hot weather.
It was also claimed that he had copied the method from James Syme, a Scottish surgeon.
Recognition
Macintosh was elected a fellow of the Royal Society in 1823, for his various chemical discoveries.
But tailors were initially reluctant to use his material and so he set up his own company instead. This was later merged with that of Thomas Hancock, who initiated the use vulcanised rubber into the design.
This improved its durability to cement its usefulness and desirability.
Fashion item
The first clothing item was a riding coat with internal leg straps to keep the coat from flapping.
Now, the company's range of men's and women's raincoats, that range from slim,single-breasted styles to double-breasted, belted trenches, is made by craftspeople who have served a three-year apprenticeship. It's still made in the UK in factories in Cumbernauld in Scotland and Nelson, Lancashire.
.
The best Google Doodles

Show all 50
Global appeal
It was turned into a fashion icon by stars such as Audrey Hepburn and Steve McQueen, which sealed its reputation as a venerable British brand.
Like Burberry and Paul Smith, Mackintosh's Britishness has also given it a cult status in Japan, where it is hugely popular.
Join our new commenting forum
Join thought-provoking conversations, follow other Independent readers and see their replies