Ched Evans: Local MP asks Sheffield United to reconsider decision to allow an 'unrepentant convicted rapist' to train
The footballer's potential reinstatement had led to widespread public debate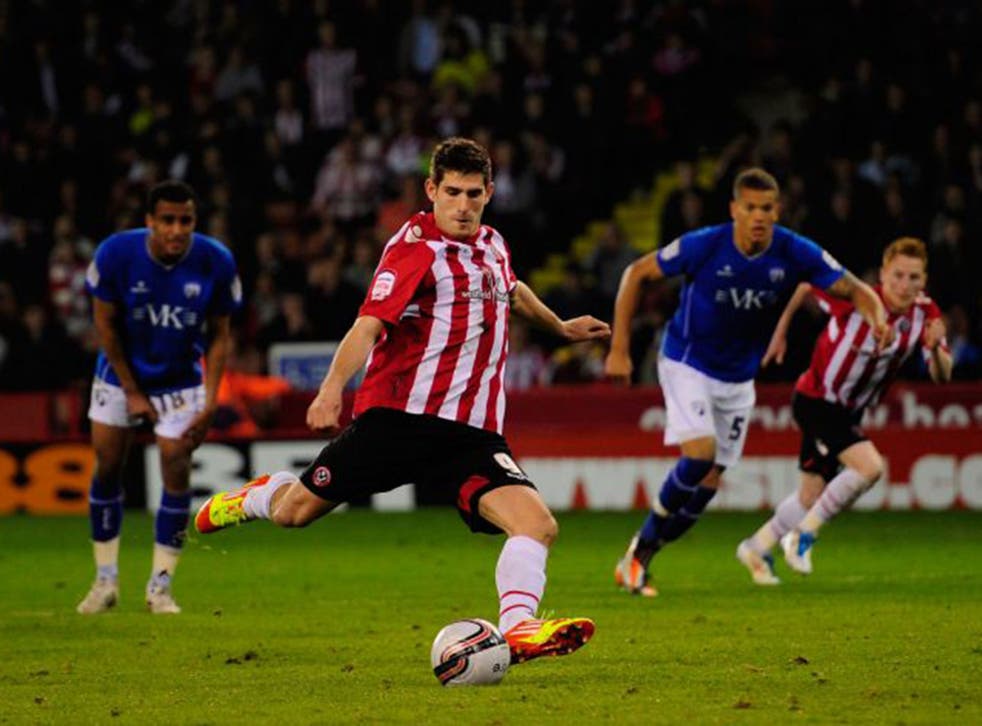 Paul Blomfield, Labour MP for Sheffield Central, has told Sheffield United that allowing Ched Evans back to training "sends a disturbing message to young people and victims of sexual violence about how we view rape".
The politician, a long-term supporter of the club, published an open letter in which he asked United co-chairmen Kevin McCabe and Jim Phipps to reconsider their decision.
The Blades announced yesterday that Evans, 25, would train at his old club after a request from the Professional Footballers' Association to allow him the opportunity to rebuild his fitness.
The footballer was released from prison in October, having served half of his five-year sentence after being found guilty of rape in 2012. He has consistently claimed his innocence, arguing that the sex was consensual.
There has been much debate other whether or not Evans should be reinstated at the club, with a petition launched protesting his return.
Television presenter Charlie Webster has resigned as a patron of Sheffield United over the decision.
"It's because I care so much about our Club that I am writing to urge you to reconsider your decision to accept Ched Evans back to train with the team," Blomfield wrote to McCabe and Phipps, adding that he had decided not to publicly comment on the issue until now because he was confident that the club "would make the right decision".
"Sadly it appears I was wrong," he commented.
Blomfield refers to a statement made the club yesterday, which asserted that it did "not question Mr Evans' conviction", but also recognised his right "rehabilitation under law".
"Everybody deserves a second chance, but with such serious offences this is based on offenders recognising the gravity of their crimes and seeking to make good for them," he wrote. "Since his release Ched Evans has not taken this first step towards rehabilitation, but has trivialised his crime by describing it as an 'act of infidelity'.
"So we are considering the case of an unrepentant convicted rapist. To take him back in these circumstances sends a disturbing message to young people and victims of sexual violence about how we view rape."
He also said it was "regrettable" that Evans' victim was not mentioned in the statement.
"The way this issue has been handled by the Club is dragging our name through the mud and dividing fans," concluded Blomfield. "Yesterday's decision only makes that situation worse. I really hope that you will reflect further and change your mind."
Yesterday, women's rights group End Violence Against Women Coalition described United's decision as "appalling", asserting that footballers are "critical role models for young men and women in particular".
Join our new commenting forum
Join thought-provoking conversations, follow other Independent readers and see their replies