Chris Martin on Gwyneth Paltrow 'uncoupling': 'If you can't open yourself up, you can't appreciate the wonder inside'
The Coldplay frontman explains the reasons behind the much-publicised split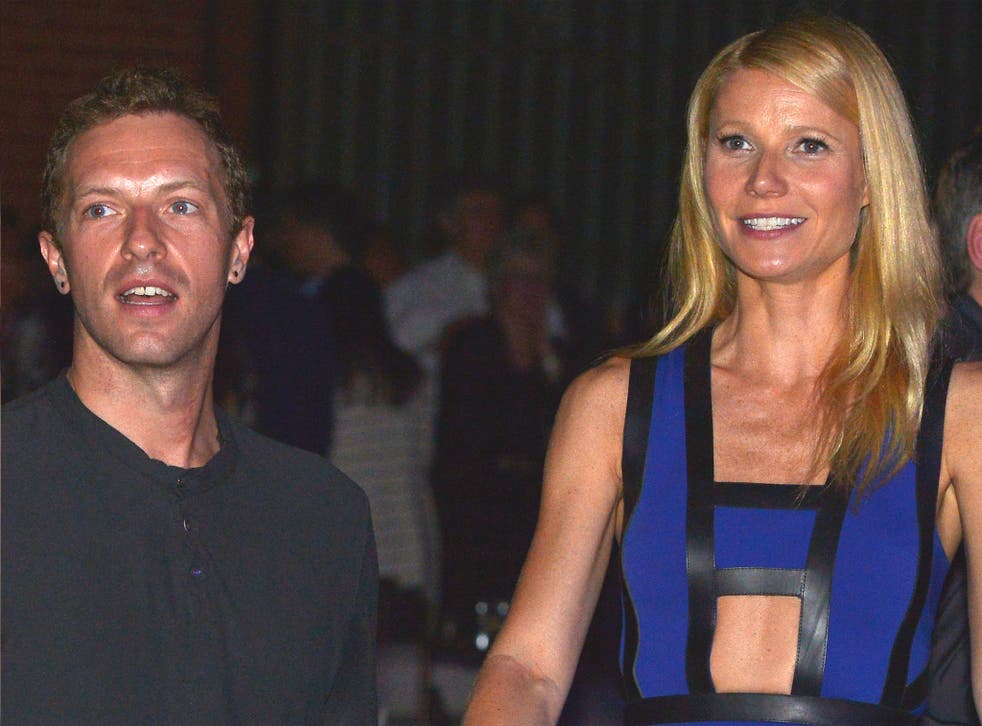 Chris Martin has broken his silence on his split from Gwyneth Paltrow - managing to say everything and nothing in a lengthy, somewhat self-indulgent interview.
The pair announced their 'conscious uncoupling' in March, after over 10 years of marriage. They have two children, Apple, eight, and Moses, six.
"Ever since our band came out, we have been a very polarising group because we do a certain thing very well. About two years ago I was a mess really because I can't enjoy the thing that we are good at and I can't enjoy the great things around me because I'm burdened by this," said Martin. "I've got to not blame anyone else and make some changes."
He says that there wasn't one singular moment where he decided to end his relationship, rather that he needed to "grow up" and address his issues – of which he is happily willing to discuss in detail.
"I wouldn't use the word breakdown, this was more a realisation about trying to grow up, basically," said Martin.
"If you can't open yourself up, you can't appreciate the wonder inside. So you can be with someone very wonderful, but because of your own issues you cannot let that be celebrated in the right way.
"What changed for me was - I don't want to go through life being scared of it, being scared of love, being scared of rejection, being scared of failure."
The 38-year-old Coldplay singer admitted that his marriage troubles could have been caused by his inability to "let love in". Thankfully, his forthcoming album, Ghost Stories, has given him an outlet to vent.
"Up to a certain point in my life I wasn't completely vulnerable and it caused some problems," he told Zane Lowe on Radio 1. "If you don't let love really in then you can't really give it back. So what Ghost Story means to me is like you've got to open yourself up to love and if you really do, of course it will be painful at times, but then it will be great at some point."
But, he says, heartbreak can be constructive.
"I think in life everyone needs to be broken in some way," he said. "I think everyone in their life goes through challenges, whether it's love or money, kids, or illness. You have to really not run away from that stuff.
"Life throws these colourful challenges at you; what we decided to do on Ghost Stories was to really be honest about it and say, this is what's been happening."
His new single, Magic, is also a retelling of his break-up from Paltrow.
"It's about saying this person is really awesome and is magic, and of course certain parts of it have to change because that's life but not everything has to be black or white or clear cut and that's okay," he explained.
"It's not a question of you either really love someone or you really hate someone, its more nuanced than that - especially with the modern world's complications – like travelling and all the stuff that come to life, and illness and addiction and all that sort of thing."
Meanwhile Paltrow's friends have described her smugness at the amicability of her divorce as "insufferable".
"All she's doing is bragging about how peaceful her divorce is and how she and Chris planned it so perfectly that it is hardly disrupting their lives," a source told Radar Online.
"Gwyneth has always thought she had the most perfect life and even though she's getting a divorce and both of them are getting bad press she doesn't care," the source told Radar.
"She has become insufferable saying how happy she is with the way everything is evolving."
Register for free to continue reading
Registration is a free and easy way to support our truly independent journalism
By registering, you will also enjoy limited access to Premium articles, exclusive newsletters, commenting, and virtual events with our leading journalists
Already have an account? sign in
Register for free to continue reading
Registration is a free and easy way to support our truly independent journalism
By registering, you will also enjoy limited access to Premium articles, exclusive newsletters, commenting, and virtual events with our leading journalists
Already have an account? sign in
Join our new commenting forum
Join thought-provoking conversations, follow other Independent readers and see their replies