Christopher Lee obituary: Actor dies at the age of 93 after an illustrious and diverse career
The actor will be remembered for his incredible performances and love of heavy metal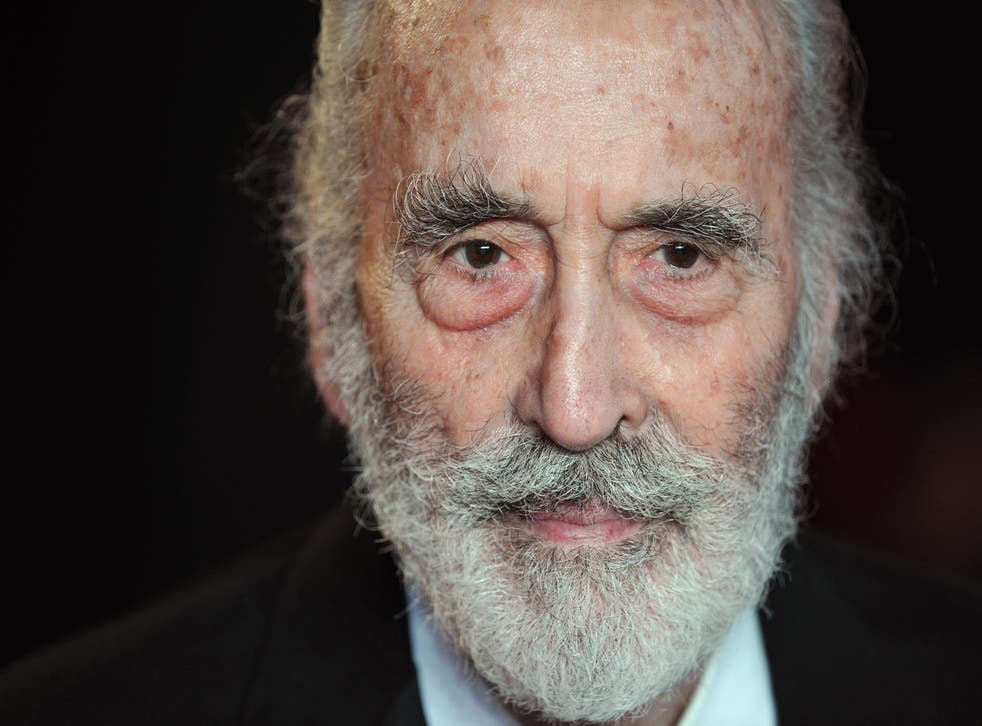 Christopher Lee has died at the age of 93 after a lengthy career.
The actor made his name playing Dracula in the Hammer Horror films, as well as Scaramanga in Bond film The Man With The Golden Gun. His other many notable works included a part in Seventies British horror classic The Wicker Man as the eccentric and evil Lord Summerisle, and, more recently, Lord of the Rings.
Lee passed away in Chelsea and Westminster Hospital, London, on 7 Juine after being treated for respiratory problems.
Christopher Lee: Career in pictures

Show all 8
He married Danish painter and ex model Birgit Kroencke in 1961 after being introduced by mutual friends. The couple have one daughter together, Christina.
Before finding fame as an actor, Lee fought during World War II, volunteering with the Finnish forces and later working with the SAS. Lee refused to discuss his time with the special forces, even in his later life, saying: "I was attached to the SAS from time to time but we are forbidden – former, present, or future – to discuss any specific operations. Let's just say I was in Special Forces and leave it at that. People can read into that what they like."
Lee - who stood at 6ft 5in - worried he was "too tall" to be an actor, but found fame with first film The Curse of Frankenstein.
Polymath Lee didn't just stick to the world of drama, however, and recorded songs with heavy metal musicians. He released fourth album Charlemagne: The Omens of Death on his 91st birthday, and was a singer on the albums.
A dedicated fantasy fan, Lee re-read the Lord of the Rings trilogy every year, and was the only member of the film cast to have met JRR Tolkien. He initially suggested himself for the part of Gandalf, but director Peter Jackson instead cast him as wizard Saruman.
Dubbed the "real life James Bond" because of his work with the SAS, Lee was also a cousin of Bond author Ian Fleming.
Lee's family have declined to comment.
Join our new commenting forum
Join thought-provoking conversations, follow other Independent readers and see their replies