Daniel Radcliffe shares the egocentric advice Donald Trump gave him at 11
'You just tell them you met Mr Trump'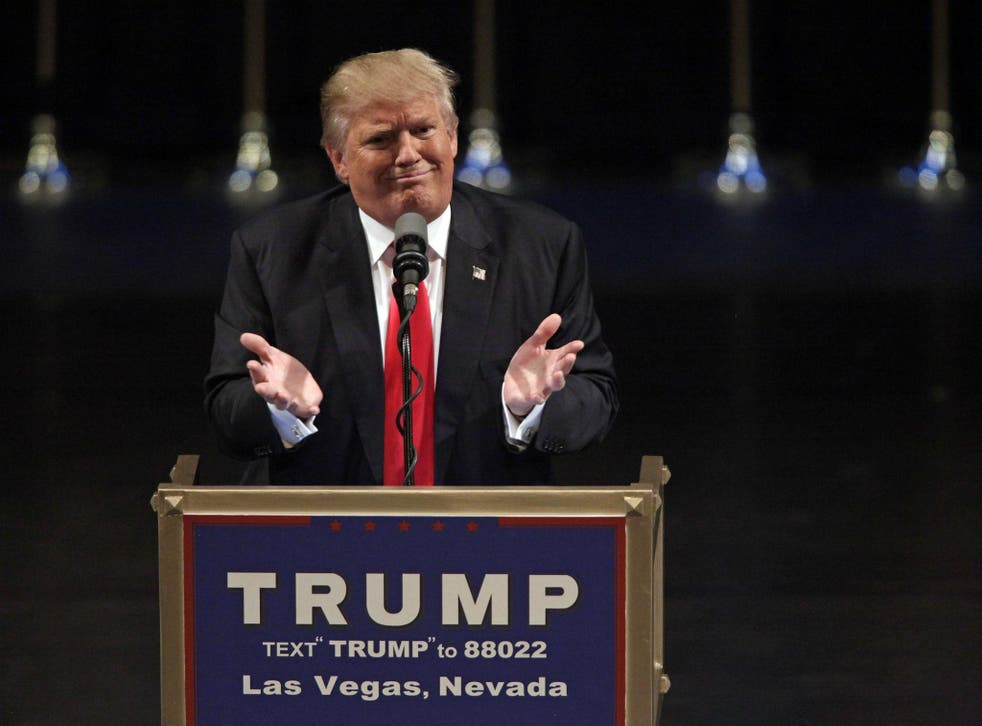 If there is one thing Donald Trump does not lack, it is confidence. The presumptive Republican presidential nominee's impermeable self-assurance knows no bounds.
If anyone was in any doubt about this, an old anecdote relayed by Daniel Radcliffe appears to prove it. The Harry Potter actor has recalled the time he met The Donald as an 11-year-old.
Speaking on Late Night with Seth Meyers on Monday night, Radcliffe relayed the advice the mogul-turned-politico imparted to him while he waited to go on air on The Today Show a decade and a half ago.
"I was really nervous, 11-years-old, had never been on live TV before and was terrified," Radcliffe said.
People who will flee America if Donald Trump wins

Show all 8
"[Trump] was a guest on it, and presumably, somebody went up to him and was like, 'you wanna meet the kid that plays Harry Potter?' … I remember having some idea of who he was but not really a full concept."
When Radcliffe told Mr Trump he was nervous about his upcoming interview, he apparently responded: "You just tell them you met Mr Trump."
"To this day, I can't even imagine that level of confidence," Radcliffe said, attempting to adopt the mindset of Mr Trump and quipping "I am interesting enough to be everyone's story."
"How weirded out would [the audience] be? 'That British kid really loves Trump. He's really into real estate'," Radcliffe added.
Join our new commenting forum
Join thought-provoking conversations, follow other Independent readers and see their replies