David Abraham: Big ideas for the small screen
A blistering attack on US influence on British television has lifted the savvy head of Channel 4 out of the shadows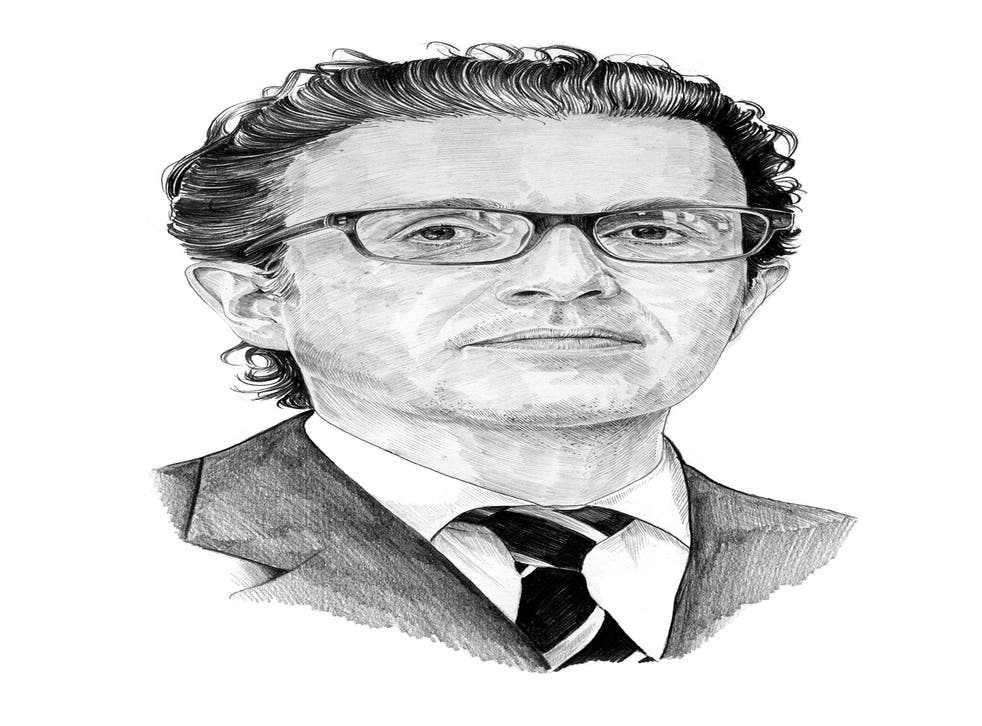 If David Abraham is thinking about his next job in media after spending the past four years running Channel 4, he evidently does not plan on working for one of the American technology or media giants. Giving the flagship MacTaggart Lecture at this week's Edinburgh TV festival, the broadcaster's chief executive warned that Britain's "unique and precious" public service broadcasting system is under threat.
US firms are queuing up to buy "our producers" and "our broadcasters". Channel 5 "now takes its orders from Viacom in New York". Production company All3Media, maker of two of Channel 4's biggest shows, Gogglebox and Hollyoaks, has been sold to US-owned Discovery and Liberty Global.
And ITV could follow after a stake was snapped up by Liberty owner John Malone, who "famously hates to pay tax", noted Abraham. Meanwhile, other players such as Rupert Murdoch's Fox, the top shareholder in Sky, are in acquisitive mood amid global "consolidation". Tech giants Google and Apple are as big a problem, he suggested, as they seize control of the digital landscape. Think Google's YouTube will share online data? "Good luck with that model, everyone," he said dryly.
For Abraham, it underlines Channel 4's importance in a world of infinite choice. Alongside the BBC, Channel 4's unique state-owned but advertiser-funded remit means it invests in British creativity and tackles difficult subjects in a way that the rest of the commercial sector won't or can't. Would Netflix have made House of Cards, he asked, if the BBC hadn't taken the "risky decision" to adapt it first?
Public service broadcasters need more protection, he declared in a final rallying cry: "If you care about creativity, speak up and speak up now. Stay silent and our special system may wither."
Until now, Abraham has proved surprisingly anonymous at Channel 4 since taking the job in April 2010. This speech provoked a strong reaction because he articulated the fears of many in British TV – not least because he knows of what he speaks. He worked for Discovery in the UK from 2001 and then its TLC channels in America, before returning to Britain in 2007 to oversee UKTV.
Film-maker Lord Puttnam, a former Channel 4 deputy chairman, praised the speech as "bold", adding: "He didn't duck issues or cosy up. It's something which will become a reference point that people will refer to in several years' time."
But commercial rivals responded angrily. BSkyB claimed Abraham is "calling for a subsidy to compensate for its declining performance" and the Commercial Broadcasters' Association, representing non-public service channels such as Discovery, NBC and Fox, said Channel 4 already has "a range of hugely significant advantages" and warned against further intervention that "damages" non-PSBs.
Others said the speech was naive. "Britain is an open market," said one TV figure. "What's he saying? Should we have a law against the Americans buying these companies?" Abraham also failed to distinguish between the Americans buying channels and production companies. There is no reason a production firm would make less British programming, added this observer. Rather it would export more British content.
Abraham is sensitive to criticism but has always seen himself as an outsider. He is the son of Jewish immigrants: Esmond, who grew up in India, and Jeanette, from Belgium. He was born in Lincolnshire in 1963 and the family moved to Essex where he went to Ingatestone, a state secondary. Abraham read history at Oxford but recalls his childhood as proof he is not a typical north London media type.
He said in the MacTaggart: "When I graduated, I intended to become a documentary producer but I failed to secure the basic production training I knew I needed, receiving a rejection letter from Middlesex Polytechnic that still hangs on my toilet door at home today."
He turned to advertising and, in his thirties, co-founded St Luke's. The hip agency worked for New Labour, but its fortunes crashed amid acrimony. "That experience at St Luke's marked him – both the good and the bad experiences," said Lord Puttnam.
Abraham switched to TV despite lacking experience. At UKTV, he was best known for rebranding its blokey comedy channel as Dave. He took time to make his mark at Channel 4 and the creative drift during the final days of his predecessor Andy Duncan lingered.
With Big Brother dumped, there were few memorable hits apart from the 2012 Paralympics and edgy satire such as Charlie Brooker's Black Mirror. Last year, its portfolio of channels, including Film4 and E4, had an 11 per cent share of all viewing – its worst performance since 2005. The main channel was down 8 per cent, although the other channels were up 1 per cent.
Only recently have Abraham and programming boss Jay Hunt got Channel 4 talked about. Benefits Street, about people in Birmingham struggling as their benefits were cut, set the national agenda. Gogglebox, a fly-on-the-wall show about people as they watch the last week's TV, was another hit, while Film4's co-production of Oscar-winning 12 Years a Slave was a coup.
Abraham has managed to keep annual revenues above £900m for the past four years despite tough times. "That's a pretty good achievement," says Arts Council boss Sir Peter Bazalgette, a non-executive director at ITV.
Channel 4 makes no programmes in house and Abraham showed his public service credentials by tapping its near-£300m in reserves to invest in more shows from more than 450 independent producers. That meant Channel 4 made a planned loss of £27m in 2012 and £15m last year. Abraham earned £739,000, including a £73,000 bonus.
Sir Peter Bazalgette says Abraham has made some smart changes, singling out his investment in data as he built close to 10 million registered users for Channel 4's website and 4oD service. However, Sir Peter, who used to sit on Channel 4's board, adds: "The challenge for Channel 4 is in 1982, when it was set up, it was the fourth channel, the risky channel, the adolescent channel, the challenging channel, the alternative channel. Now there are hundreds of channels and millions of pieces of content online, many of which are much wilder than you'll see on any Ofcom-regulated channel."
Abraham's low profile may have been a blessing given the crises at the BBC, but Lord Puttnam said he deserves credit. "He's brought stability and relative calm. That's part of the quality of his leadership." He describes Abraham with a film term, "the whole ball of wax", because he combines creative and business savvy.
Abraham has two grown-up children – a son and an adopted daughter from India – but his marriage broke up several years ago. He has a new partner, Tiina Lee, chief operating officer at Deutsche Bank. He is tipped to be BBC director-general. He resisted in 2012 when Mark Thompson left. But he gets on with present D-G Lord Hall, who was deputy chairman of Channel 4.
Abraham is a political operator, praising the Coalition as "a wise owner of Channel 4" in his MacTaggart – a message to those who talk about how a Tory administration might privatise it.
Appearing before the Commons media select committee this summer, he was accused of presiding over "bland" programming by Tory MP Philip Davies, who suggested how to improve its horse-racing show. "It seems that as well as being an MP, you're also an expert sports producer and we should bear that in mind in the future," shot back Abraham, proving he can give his critics as good as he gets.
A life in brief
Born 1963, Lincolnshire.
Family His father was a local government architect in Calcutta; his mother survived Nazi-occupied Belgium. Has two children.
Education State school in Essex. Gained a BA in modern history from Magdalen College, Oxford.
Career Founded St Luke's advertising agency in 1995. Moved to TV to run Discovery Networks UK, became chief executive of UKTV in 2007 and of Channel 4 in 2010.
Register for free to continue reading
Registration is a free and easy way to support our truly independent journalism
By registering, you will also enjoy limited access to Premium articles, exclusive newsletters, commenting, and virtual events with our leading journalists
Already have an account? sign in
Register for free to continue reading
Registration is a free and easy way to support our truly independent journalism
By registering, you will also enjoy limited access to Premium articles, exclusive newsletters, commenting, and virtual events with our leading journalists
Already have an account? sign in
Join our new commenting forum
Join thought-provoking conversations, follow other Independent readers and see their replies