David Bowie: Westboro Baptist Church's threats to picket his memorial concert help raise $25,000 for charity
The homophobic group even targeted Bowie's wife Iman in tweets 
Heather Saul
Friday 15 January 2016 18:51 Comments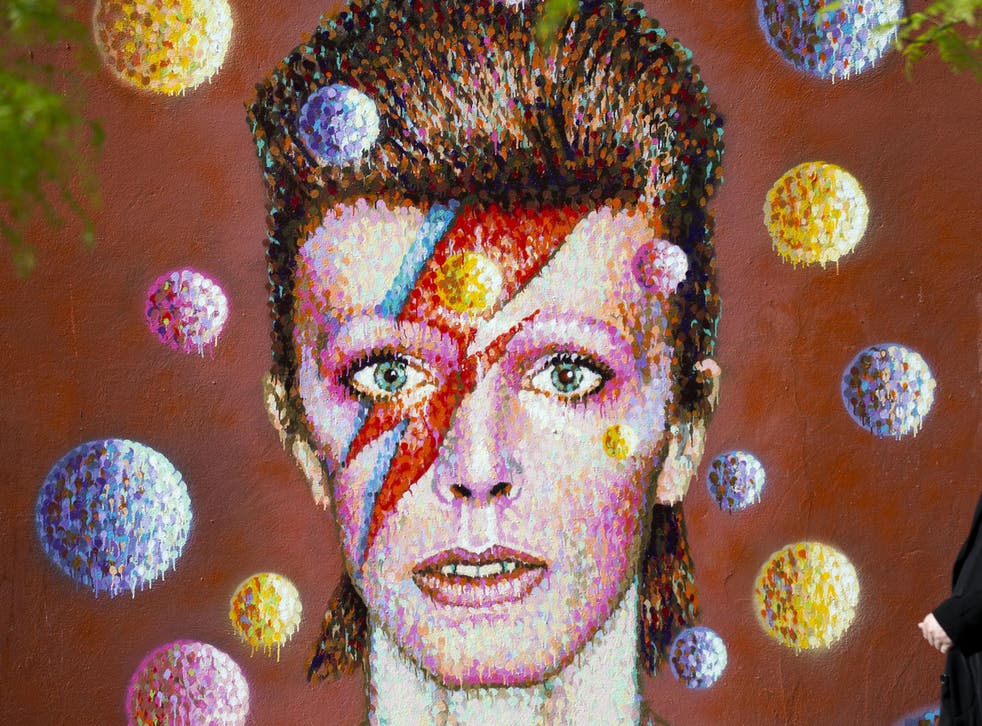 Westboro Baptist Church might regret threatening to picket David Bowie's memorial concert after inadvertently raising over $25,000 for a charity in his name.
The group is infamous for picketing colleges, funerals and public events with homophobic, hate filled signs claiming almost everyone except its followers are facing eternal damnation.
Their members are notoriously unapologetic in the face of anger and the group even tweeted disturbing messages at the iconic singer's grieving wife Iman, urging the supermodel to "repent" and not "follow him [Bowie] to hell".
Now, another group called Planting Peace (PP) has piggy-backed onto their threats by inviting people to pay their respects to Bowie and help counteract the group's message by donating to St Jude's Hospital, which treats children with cancer.
David Bowie: Life in pictures

Show all 30
The non-profit organisation leads humanitarian projects globally and runs the Equality House LGBTQ rights advocacy.
PP paid tribute to Bowie in a statement after his death. "David let the world know that being different is not only ok, it can be beautiful," it said. "Like many others, David was taken from us way too soon due to cancer. To honour David, please join Planting Peace in counteracting the WBC's message of hate through a fundraising event to benefit children living with cancer."
WBC vowed to picket the funeral of the late actor Robin Williams in 2014, a move met by disgust from his fans. Planting Peace also subverted their attempts to spread hateful messages ahead of his memorial by launching a fundraiser in his name.
Register for free to continue reading
Registration is a free and easy way to support our truly independent journalism
By registering, you will also enjoy limited access to Premium articles, exclusive newsletters, commenting, and virtual events with our leading journalists
Already have an account? sign in
Join our new commenting forum
Join thought-provoking conversations, follow other Independent readers and see their replies