David Miliband profile: Labour's 'prince across the water' could still be a contender for leadership
The Blairites are looking for a true believer to lead Labour – but will their favourite find the courage to stand?
Andy McSmith
Saturday 13 June 2015 02:22 Comments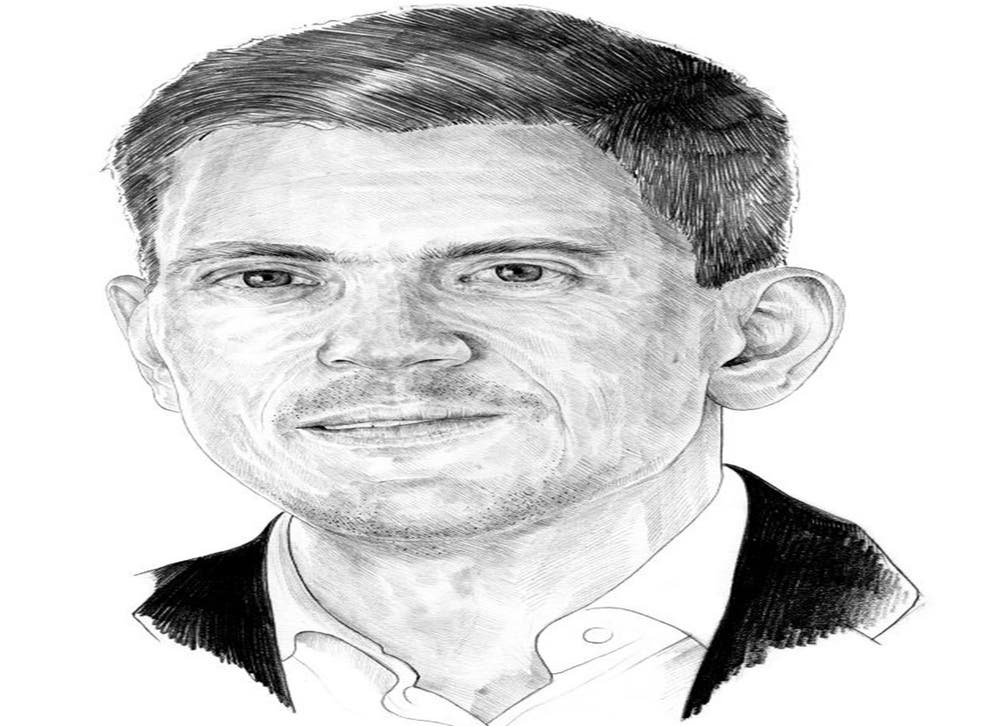 If David Miliband really thinks he might have a second run at the Labour Party leadership, he is 3,000 miles away from where he needs to be. That idea of bringing back the prince across the water is certainly in other people's minds, and it seemed to be in his when he told an interviewer this week that Labour "needs to catch up with the way Britain has changed".
Since 2013, he has been in New York running the International Rescue Committee, on a contract due to expire in 2018. In London, restless Blairites such as Alastair Campbell, who seems to have little confidence in the present line-up of leadership candidates, hint that another contest halfway through this Parliament would be in order. That would make sense if they have someone in mind who is unavailable now, but may be looking for a new job then.
But first, they would have to get their champion into Parliament. Difficult, but not impossible. It has been mooted that Barry Sheerman, who has been MP for Huddersfield for 36 years, and whose daughter Madeleine Sadler used to be Miliband's special adviser, might resign and cause a by-election at a suitable moment.
That involves risks. The Huddersfield Labour Party might rebel and humiliatingly refuse to choose Miliband as its candidate. If chosen, there would be an outside chance that he might lose that normally safe Labour seat in the artificial conditions of a by-election.
David Miliband's political career so far is that of a man who does not like risks. He demonstrated that three times in two years, after Tony Blair stood down in 2007. Some thought he should not allow Gordon Brown to be elected unopposed as the new leader, but Miliband decided not to risk taking him on.
In July 2008, as Brown's support in the country flowed away, Miliband appeared to psych himself up to have a go. He wrote a newspaper article calling for a "radical new phase" in government policy, which – after some discreet briefing – was interpreted as the opening of a leadership challenge. But nothing happened.
In June 2009, Miliband's friend and ally James Purnell sensationally resigned from the Cabinet and called upon Brown to "stand aside to give Labour a fighting chance of winning the next election". Others put their head over the parapet and called for Brown to go. That was the moment for Miliband to strike, surely – but he decided not to.
When, finally, Brown resigned, Miliband entered the contest like the leader in waiting answering his party's call. In a sense he was. He had the greatest number of votes from fellow MPs, and from the party membership, but not from those who qualified to vote as members of affiliated unions. The rules under which the 2010 contest was fought have since been abolished, by Ed Miliband. If the brothers had fought it out under the current rules, the figures suggest that David would have won. Many believe he could have won even under the old rules, were it not for a shyness and awkwardness that often comes over as intellectual arrogance and which put off those who might have backed him.
Unusually, David Miliband rose to the pinnacle of British politics without ever having to fight an election that there was any risk that he might lose. His brother was the first serious opponent he ever had to face. He was a very bright student who spent a year after graduating from Oxford University as a Kennedy scholar at the Massachusetts Institute of Technology, and a year working for voluntary organisations. At the age of 24, he found his natural habitat as a research fellow at the Institute of Public Policy Research, a Labour-leaning political think tank. He was almost twice that age before he found another job outside politics.
A generation of left-wing politics students had been warned about the limitations of parliamentary democracy by Ralph Miliband, David's father, a Marxist intellectual who fled to Britain to escape the Nazis. One of the reasons Paul Foot, the leading left-wing journalist of his generation, refused to follow his famous father and uncles into the Labour Party was that he had read Ralph Miliband's work and agreed with his conclusion that joining the Labour Party and seeking election was no way to achieve socialism.
David Miliband, who was born in 1965 and came to maturity during Mrs Thatcher's premiership, took a more pragmatic view. He believed the best hope for what his parents called the Labour movement was a Labour government. For that to come about, it had to purge itself of the radicalism of his father's old friend, Tony Benn, and move to the centre. The IPPR, where his political career began, was formed by Labour modernisers of the same mind. Its politics were what we would now call "Blairite". When Tony Blair took on the party leadership in 1994, he hired Miliband as his policy adviser, and took him into Downing Street in 1997 as head of the No 10 Policy Unit.
Most MPs have to go through gruelling selection contests to get themselves nominated for a Commons seat, and may then have to fight hard to win it. Many have also fought council elections, or elections within trade unions or professional bodies. David Miliband did none of that. In 2001, during a foot and mouth scare, Tony Blair put back the expected date of the general election by one month, until 7 June.
On 10 May, party members in the solid Labour seat of South Shields were suddenly told that their long-serving MP, David Clark, was quitting. Blair had offered him a life peerage. That very same day, David Miliband turned up on Tyneside. Three days later, the local Labour Party was called together and told it must choose a new candidate from a shortlist of two. One was Miliband; the other was a man from Surrey who had once fought a by-election for Labour, and fared so badly that he lost his deposit. They chose Miliband.
In less than a month, Miliband was MP for South Shields, with a majority of more than 14,000. As a Blair protégé, he rose rapidly through the ministerial ranks, entering the Cabinet at 40 as Secretary of State for the Environment. At 41, he was the youngest Foreign Secretary since David Owen in the 1970s.
His unwillingness to take risks showed at the start of his Cabinet career, with consequences that are still with us. There was legislation in place to deal with the unfairness of council tax banding, under which a family living in a house worth £320,000 paid the same as someone in a £32m house. Under the 2003 Local Government Act, every home in England and Wales was to be revalued, and the government would have the power to create new council tax bands. The Welsh Assembly created a new higher band, but in England the newly appointed Environment Secretary preferred not to risk offending the owners of expensive houses, and repealed the 2003 Act. Had it been enforced, the current controversy about the "mansion tax" need never have happened.
But that was when he was a career politician who had never had to undergo the undignified business of scrambling for votes. If he makes a comeback, it will be as a more rounded figure with real world experience of running a major organisation. With that humiliating memory that elections can be unexpectedly lost, David Miliband could prove to be a tougher street fighter the second time around.
A Life in Brief
Born: David Wright Miliband, 15 July 1965, London.
Family: Father Ralph was a sociologist; mother Marion Kozak, an activist. One brother, Ed. Married to violinist Louise Shackleton; two adopted children.
Education: Bradford Grammar; Haverstock Comprehensive; Oxford University, MIT.
Career: Elected MP for South Shields 2001; Environment Secretary 2006-07; Foreign Secretary 2007-10; head of International Rescue Committee 2010-present.
Register for free to continue reading
Registration is a free and easy way to support our truly independent journalism
By registering, you will also enjoy limited access to Premium articles, exclusive newsletters, commenting, and virtual events with our leading journalists
Already have an account? sign in
Join our new commenting forum
Join thought-provoking conversations, follow other Independent readers and see their replies