David Starkey: Students and staff demand Cambridge University drop historian from promo campaign due to 'racist views'
Open letter calls on the university to drop Dr Starkey from its campaign and apologise for having used him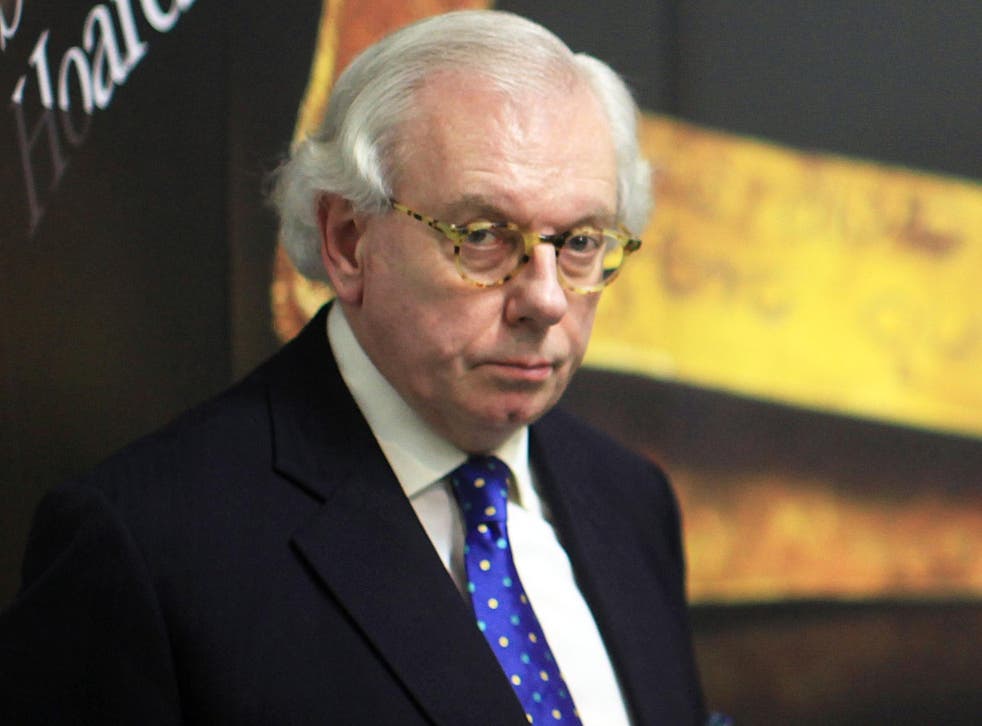 Students and staff at Cambridge University are demanding that the academic institution drops Dr David Starkey from a major promotional campaign, due to his allegedly racist views, it has emerged.
The well-known historian, who went to Fitzwilliam College, Cambridge, fronts a three-minute video which features university alumni such as Professor Stephen Hawking, Sir Ian McKellen, and Lily Cole, in a bid to raise £2 billion for the university.
But the decision by university bosses to choose the controversial figure as a figurehead in the short film, released last month, has been attacked by academics.
Several members of staff at the English department, King's College, Cambridge, have written an open letter condemning the move.
Student news in pictures

Show all 34
It cites an appearance by the historian on BBC Newsnight in 2011 when he referred to Enoch Powell's 'rivers of blood' speech as being right "in one sense" and said: "The whites have become black; a particular sort of violent destructive, nihilistic gangster culture has become the fashion."
The historian is described in the letter as someone holding "profoundly racist views."
It adds: "Any institution making this choice of representative would seem to care very little about its appearance in the eyes of Black and Minority Ethnic students and staff, current and future...In Cambridge's case all of this is made more damaging by the many suggestions that prejudices here are institutionally ingrained."
And it calls on the university to drop Dr Starkey from its campaign and apologise for having used him.
Hundreds of staff and students have signed a petition backing the letter's demands, which is being supported by Cambridge University Student Union (CUSU).
Dr Malachi McIntosh, director of studies at the English department, King's College, and one of the authors of the letter, told The Independent: "David Starkey is widely known for his racist, sexist and classist comments and because of that does not represent a community composed of people from all places and walks of life. The campaign makes clear that racist voices do not have a place in Cambridge and we - staff and students - are striving to create a university that's truly open to all."
Helena Blair, CUSU access officer, and one of those appearing in the promotional video, said in a statement: "I sincerely regret how it must look to prospective applicants that the video has effectively platformed someone who students deem to be aggressively racist. He should not be celebrated as part of this university."
After requests for comment from The Independent on 18 November, the video was taken offline.
"This was the first in a series of films and was intended for use at the launch event. We are already re-editing the film for different launch events in different parts of the world, as we intended. The film has already been replaced online with another campaign film that includes prominent alumni and academics," said a spokesman for Cambridge University Development and Alumni Relations.
But the university is refusing to apologise for its decision to use Dr Starkey.
"He was one of a number of alumni who wished to participate in the film to demonstrate their gratitude and commitment to Cambridge. We appreciate that he is an academic who has made controversial statements in the past. However, in the video, he was representing his affection for the University and its values (the positive impact of learning and research on people's lives), which were made clear in the film," said the spokesman.
As for the historian himself, he told The Independent: "I did not put myself forward. I was asked to contribute by the University, which I love, and to which I owe a profound debt."
He added: "In due course, the University will decide what is right, proper and expedient. I shall be happy to accept that decision. Of course, if it raises any question about the nature of academic enquiry and academic freedom, I shall reserve the right to comment freely but without recrimination."
Join our new commenting forum
Join thought-provoking conversations, follow other Independent readers and see their replies