Dishevelled Richard Gere is mistaken for a homeless man as a French tourist offers him leftover pizza
The actor is very convincing in his role as a homeless man
Ella Alexander
Monday 28 April 2014 09:19 Comments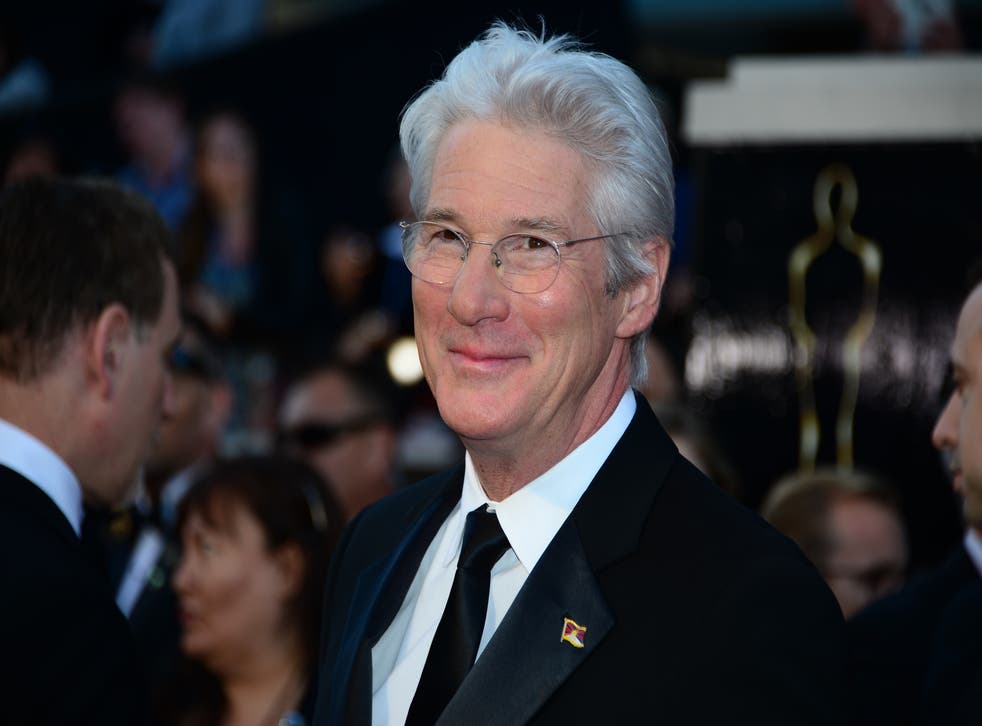 Richard Gere was so convincing in his role as a homeless man in a new film that a kindly member of the public handed him a slice of pizza.
The actor was dressed in a scruffy anorak and beanie hat and was seen rummaging through a bin outside Grand Central Station while filming for Time Out Of Mind, in which he plays a homeless New Yorker who tries to reconnect with his estranged daughter.
He was in character drinking beer from a brown paper bag when a good natured French tourist approached him with the remains of a family pizza. Karine Gombeau from Paris had just finished dinner in a nearby restaurant when she saw the destitute-looking man scavenging through a bin.
"I said 'Je suis désolée [I am sorry], but the pizza is cold,'" Gombeau told the NY Post. "He said 'Thank you so much. God bless you.'"
Gombeau said that she and her family were oblivious to the film set and only realised that she had offered one of the world's most famous actors her leftover pizza days later when she saw pictures of herself online.
"People came from all over the station and told my husband to stop filming," she said. "People came out of the subways. It was very confusing."
She wasn't the only person to be fooled by Gere's new guise. Salesman Mizan Rahman told reporters that Gere "looked like a natural homeless guy. It didn't seem like he was acting."
Register for free to continue reading
Registration is a free and easy way to support our truly independent journalism
By registering, you will also enjoy limited access to Premium articles, exclusive newsletters, commenting, and virtual events with our leading journalists
Already have an account? sign in
Join our new commenting forum
Join thought-provoking conversations, follow other Independent readers and see their replies