Dolce and Gabbana on IVF: Families proudly share photos of IVF children in support of Sir Elton's pledge to #BoycottDolceGabbana
The founders of Dolce & Gabbana have sparked fury after they said IVF children are "synthetic"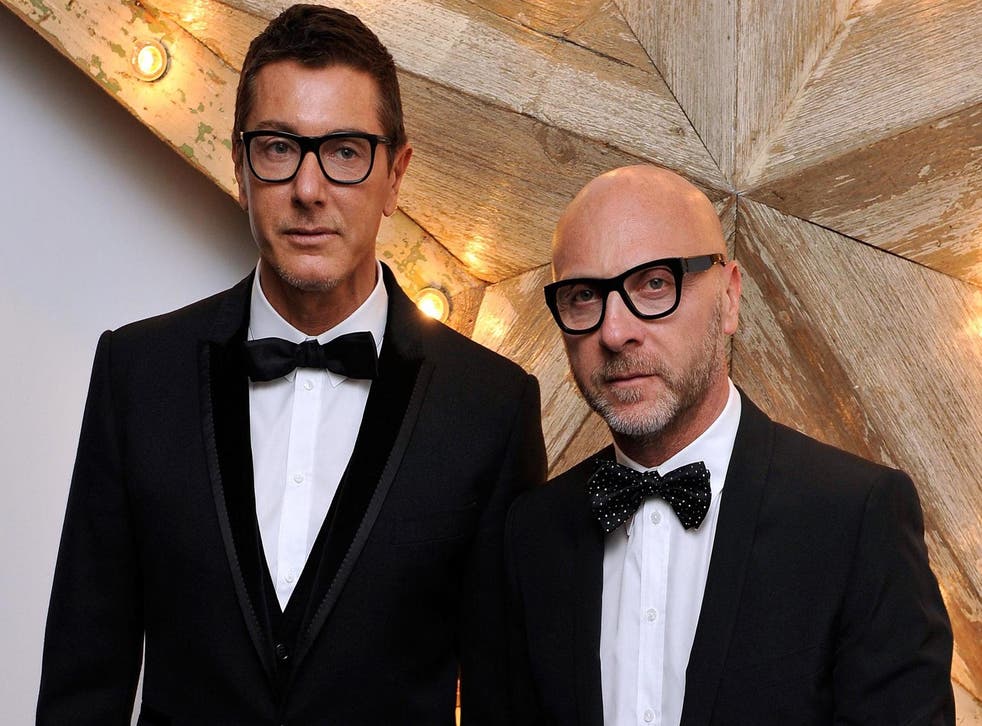 Twitter users have fiercely defended IVF treatment and same-sex couples, after the founders of high fashion label Dolce & Gabbana labelled children born using the revolutionary technique "synthetic".
In an interview with Italy's Panorama magazine, Domenico Dolce said that procreation "must be an act of love", adding: "You are born to a mother and father – or at least that's how it should be.
"I call children of chemistry synethic children. Uteri [for rent], semen chosen from a catalogue."
Stefano Gabbana added: "The family is not a fad. In it there is a supernatural sense of belonging."
Sir Elton John was the high profile critic of former couple Dolce and Gabbana, by labelling the pair's opinion and "fashions" archaic, and pledging in an Instagram post to accompanied by #BoycottDolceGabban: "[to] never wear Dolce and Gabbana ever again."
Singer Ricky Martin and The Vampire Diaries actress Alice Evans were among Twitter users to denounce the designers' opinion, and proudly share pictures of their children born from IVF treatment.
Some argued that the way a child is conceived in unimportant as long as they are loved, while others criticised the pair for rejecting a technique which has helped other members of the LGBT community start families.
Pointing towards the brand's steep pricing, where garments often cost north of £1,000, some Twitter users gave their backing to Sir Elton but said boycotting their brand isn't difficult.
Amid growing pressure on social media, the pair released a statement yesterday in an apparent attempt to distance themselves from their previous comments.
Gabbana said: "It was never our intention to judge other people's choices. We do believe in freedom and love."
Dolce said he was expressing his personal views "without judging other people's choices."
He added was had based his opinion on his experience growing up in a traditional Sicilian family "made up of a mother, a father and children. I am very well aware of the fact that there are other types of families and they are as legitimate as the one I've known."
Additional reporting by AP
Join our new commenting forum
Join thought-provoking conversations, follow other Independent readers and see their replies