Donald Trump thanked me after winning election, says ultra-right conspiracy theorist who believes Clinton is a demon
Alex Jones was an early supporter of the president-elect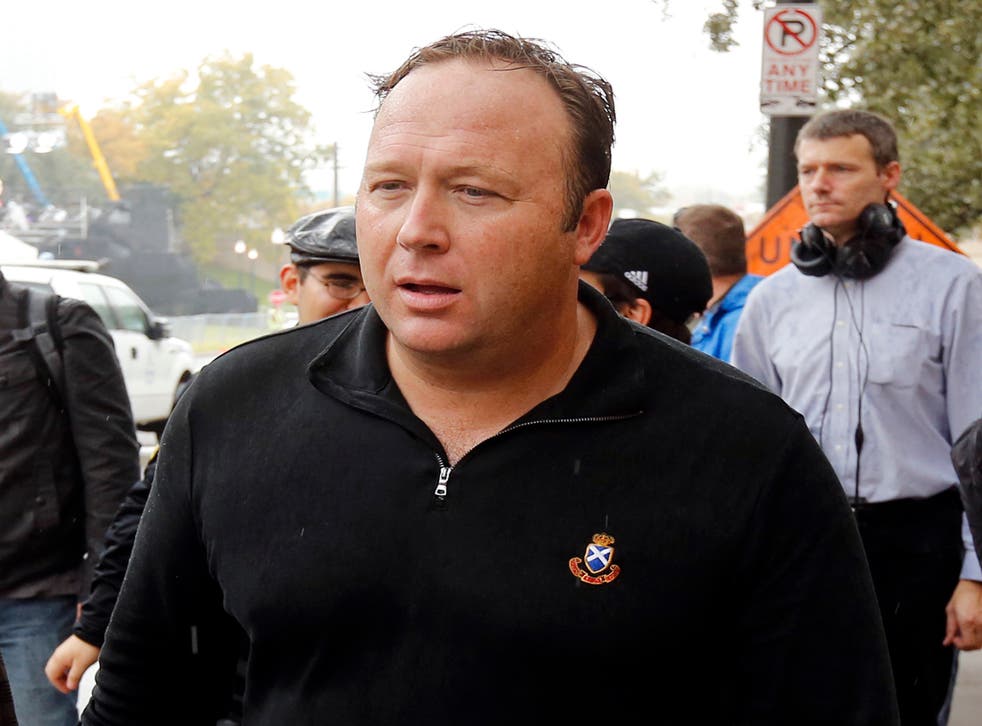 Alex Jones, the online radio host and conspiracy theorist who has claimed the Sandy massacre was faked, has said Donald Trump telephoned to thank him for his help in getting him elected.
In a clip posted on his website over there weekend, Mr Jones said: "He said, 'Listen Alex, I just talked to the kings and the queens of the world. I want to thank you, your audience."
He said the incoming president promised to come on his programme again in the next few weeks. He celebrated that Mr Trump had triumphed over "hoaxes" such as Obamacare, the New York Times reported.
During the presidential election campaign, The Independent reported how it appeared Mr Trump was using talking points that very closely mirrored some of the comments of Mr Jones, a so-called alt-right commentator whose believes Ms Clinton is a genuine avatar of satan.
Trump: Wall between US and Mexico will be fencing
Mr Jones, whose InfoWars.com show is broadcast from Austin, Texas, was an early supporter of Mr Trump, who appeared on his programme during the end of the primaries.
Mr Trump's campaign has not responded to question as to whether the president-elect contacted him.
Register for free to continue reading
Registration is a free and easy way to support our truly independent journalism
By registering, you will also enjoy limited access to Premium articles, exclusive newsletters, commenting, and virtual events with our leading journalists
Already have an account? sign in
Register for free to continue reading
Registration is a free and easy way to support our truly independent journalism
By registering, you will also enjoy limited access to Premium articles, exclusive newsletters, commenting, and virtual events with our leading journalists
Already have an account? sign in
Join our new commenting forum
Join thought-provoking conversations, follow other Independent readers and see their replies