Donald Trump threatens to terminate Cuba deal if 'Cuba is unwilling to make a better deal'
Mr Trump waded into the issue with a comment on Twitter 
Andrew Buncombe
New York
Monday 28 November 2016 15:49 Comments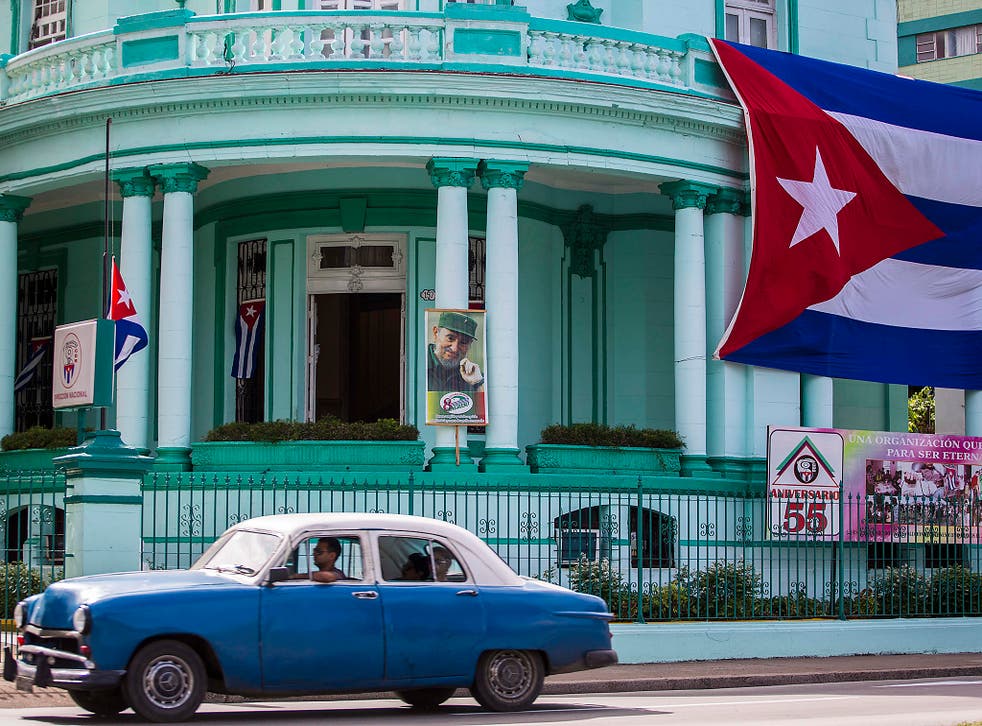 Donald Trump has stormed into the uncertainty over the US's future relationship with Cuba by threatening to scrap recent moves by Barack Obama to end a diplomatic standoff that lasted more than 50 years.
"If Cuba is unwilling to make a better deal for the Cuban people, the Cuban-American people and the US as a whole, I will terminate deal," Mr Trump said on Twitter on Monday, four days after the death of former Cuban leader Fidel Castro.
Mr Trump's comments came as many thousands gathered in Havana to pay their respects to Castro, whose death at the age of 90 was announced late last Friday.
After news of his passing spread, Mr Trump said in a statement the following morning that his administration would "do all it can" once he takes office on 20 January to boost freedom and prosperity for Cubans.
"Today, the world marks the passing of a brutal dictator who oppressed his own people for nearly six decades," he said. "Fidel Castro's legacy is one of firing squads, theft, unimaginable suffering, poverty and the denial of fundamental human rights."
Trudeau defends Castro statement
The statement sidestepped whether Mr Trump would follow through on a threat made late in his White House campaign to reverse President Obama's diplomatic outreach. In late 2014, Cuba and the US stunned observers by announcing they were working to normalise relations after more than half a century of hostility.
That resulted in an easing on travel restrictions, the use of credit cards issued by US banks and remittances to Cubans, from relatives in America. Most significantly, it saw the two countries reopen embassies in each other's capitals and a visit to Havana by Mr Obama last spring.
Larry Birns, director of the Council of Hemispheric Affairs, told The Independent that Mr Trump's comments threatened to move US-Cuba relations back to a previous era. He said they could also damage Washington's relationship with other countries in Latin America which have long called for the US to recognise Cuba as a viable nation. "Part of the story about US-Cuba relations can be treated as the US saying it is a dictatorship," he said. "But there are other things that should be part of the conversation – the development of its healthcare system, an education system."
Cuba has always fiercely resisted what it sees as US attempts to change its internal political system. But the government has stayed largely quiet on Mr Trump's candidacy and victory, waiting to see whether the President-elect converts his harsh rhetoric into a real policy change.
Register for free to continue reading
Registration is a free and easy way to support our truly independent journalism
By registering, you will also enjoy limited access to Premium articles, exclusive newsletters, commenting, and virtual events with our leading journalists
Already have an account? sign in
Join our new commenting forum
Join thought-provoking conversations, follow other Independent readers and see their replies